Learning Areas
Teaching Standards
6.2.2 Proficient Level - Engage ...

Participate in learning to update knowledge and practice, targeted to professional needs and school and/or system priorities. (All States:National Standard 6.2 – Proficient Level {NSW uses Australian Professional Standards for Teachers code -6.2.2})

6.3.2 Proficient Level - Engage ...

Contribute to collegial discussions and apply constructive feedback from colleagues to improve professional knowledge and practice. (All States:National Standard 6.3 – Proficient Level {NSW uses Australian Professional Standards for Teachers code -6.3.2})
General Description
Teaching can be tough so how can we THRIVE instead of just survive?
This session highlights challenges staff face in schools and how we manage stressors. We
explore the complexity of wellbeing as we unpack 6 practical and realistic strategies for moving
from surviving to thriving. The science of Positive Psychology gives us the research to plan
evidence-based ways to better support our wellbeing
This includes;
T – Give yourself TIME
H – HEAR the good stuff
R – RELATIONSHIPS matter
I – Notice the IMPACT you have
V – Live your VALUES
E – EMOTIONS are your friends
Audience
all staff, teaching and non-teaching staff
Available Delivery Formats
Format Description
Would you like this speaker for your next PL Day or Twilight PD Session?
We can help.
TTA represents many of Australia's leading education speakers and consultants.
Our team will work alongside you to find the perfect speaker for your next school PD event.
​Click here to fill in the Enquiry Form to get started.
This course contributes to 2.0 professional development hours.
Sessions
No session information is available.
No Reviews
There are no reviews of this format at this time.


About the team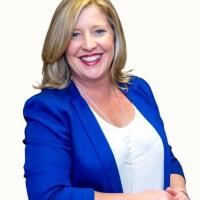 Creator
Daniela Falecki is known as the "keep-it-real" teacher who specialises in Positive Psychology. Her passionate and practical approach makes her a sought after speaker in schools because she knows the reality of schools. Sharing stories from her 25 years of experience in schools, her insights are practical, realistic and evidence based. Daniela also lectures at Western Sydney University, has been a Senior Associate for Dr Suzy Green & the Positivity Institute. Daniela has been the NSW Manager for the Outdoor Education Group, program developer for International College of Wellness Coaches and is a member of the ICF (International Coaching Federation). She has completed a Masters in Education (Leadership), a Bachelor of Education (Physical & Health Education), a Diploma in Rudolf Steiner Education, a Life Coaching Certificate (Life Coaching Academy) is a Master Neuro Linguistic Programming practitioner, licensed Mental Toughness user and was voted Lecturer of the Year 2014 at Western Sydney University.