General Description
With a global pandemic teaching has changed. Now more than ever teachers need strategies to support their wellbeing.
You are probably here because you love teaching but are tired, exhausted and feel overwhelmed with the changing demands on teachers. Now more than ever we need to empower ourselves with simple yet practical strategies to strengthen our wellbeing.
This course was developed at the time of the Covid-19 global pandemic, out of a need to help teachers act as first-responders to their own wellbeing, however the strategies are relevant for any time.
As educators, we have all done hours of First Aid Training in how to respond to critical incidents at school. In this course, we use the DRABC acronym to learn practical strategies to respond to our own wellbeing NOW!
This course is for any teacher who works in a school, whether that be early childhood, primary, secondary or tertiary.
Whether you are a beginning teacher or an experienced leader in a school, the strategies here are applicable to all.
Please also know the course has been designed to take 5 hrs with some modules being longer or shorter than others.
I have also included a number of optional readings, research papers and links for further study.
Each module unpacks specific strategies teachers can use to act as first-responder to their wellbeing. All strategies are evidence-based with a foundation in Positive Psychology, Cognitive Behaviour Therapy, Acceptance Commitment Therapy and Emotional Intelligence research.
The modules include;
D – Divergent Thinking
R – Rest your mind
A – Awareness of self
B – Believe you are enough
C – Celebrate daily
Audience
any one working in a school
Available Delivery Formats
Format Description
24/7 lifetime course access


IMPORTANT INFORMATION:
- If you have a TTA subscription or membership please ignore the pricing when enrolling. Rest assured if your school has a subscription you will not be charged and for Memberships, your invoice will be adjusted accordingly to reflect your discount.
- If you have no subscription or membership but you are interested in placing a bulk discounted order for a team of teachers see the ONLINE TEAM tab above.
- For more details on our Unlimited Online Subscription packages Click here .
- Money-Back Guarantee – If you complete less than 25% of an online course and aren't impressed, simply visit tta.edu/go/refund to let us know what happened, and we will cancel your enrolment and provide a full refund.


Teaching Standards
6.2.2 Proficient Level – Engage in professional learning and improve practice
Are you in NSW? If so, this is relevant for you


Completing this course will contribute 5 hours of NSW Education Standards Authority (NESA) Registered PD addressing 6.2.2 from the Australian Professional Standards for Teachers towards maintaining Proficient Teacher Accreditation in NSW.
TTA (Teacher Training Australia) is endorsed to provide the NSW Education Standards Authority (NESA) Registered Professional Development for teachers accredited at Proficient and Lead Level Teacher.
This course contributes to 5.0 professional development hours.
Occurrences
Sessions
Divergent thinking
1 hour
Divergent Thinking
In the midst of a global pandemic, education has been turned on its head. If teachers weren't overwhelmed and stressed before this, they certainly are now. Together we use the First Aid acronym DRABC to unpack how we as individuals or school leaders can act as first-responders as a way to support the wellbeing of teachers at this very unique time.
Objectives:
• Explore how teaching has changed due to a global pandemic
• Describe on the implications of uncertainty within complex school environments
• Define divergent thinking as a first strategy for wellbeing
• Reflect on what teaching means to us, why we do it and what we are trying to achieve
Rest
1 hour
Objectives:
• Reflect on our addiction to busyness and the habits it forms
• Identify the importance of MEDS to support physical wellbeing
• Explore the research of Jim Loehr as a model of engagement and performance
• Practice strategies in mindfulness
Awareness
1 hour
Objectives;
• Unpack the domains of wellbeing
• Encourage proactive wellbeing conversations with colleagues
• Explore the science of acceptance and its relationship to mindfulness
• Practice strategies in ACT
• Identify the importance of emotional intelligence to increase self-awareness
Believe
1 hour
Objectives;
• Reflect on our teaching values and why we teach
• Reflect on the contributions we make in education
• Connect to out WHY
• Identify what is most meaningful to us as educators
Celebrate
1 hour
Objectives:
• Reflect on both big and small achievements
• Acknowledge effort, attitude and outcomes
• Share success stories with colleagues
• Connect with colleagues in positive ways
• Create a wellbeing plan that utilises DRABC
User Rating
4.9
Latest Reviews
Please note the feedback listed here is unfiltered, and includes all comments and ratings collected.
First Aid for Teacher Wellbeing (Deep Dive) - Daniela Falecki
Fantastic and brilliant. I love it.
First Aid for Teacher Wellbeing (Deep Dive) - Daniela Falecki
First Aid for Teacher Wellbeing (Deep Dive) - Daniela Falecki
This was an amazing insight to what is really happening inside our minds as teachers. It has helped me to accept that I am going to make mistakes and I am not perfect but I am doing the best that I can. This course was such a breath of fresh air. To know that, what is going on in my life, in my mind and the feelings I am feeling are actually normal gives me a new outlook. Daniela helped me realise that I must not let what's happening around me get inside me and weigh me down. Thank you.
First Aid for Teacher Wellbeing (Deep Dive) - Daniela Falecki
Extremely relevant with what is happening. It was good to hear someone else say the things that we may have been thinking and giving other ideas to look after ourselves.
First Aid for Teacher Wellbeing (Deep Dive) - Daniela Falecki
Excellent, during this COVID crisis, the seminar is inspiring.
First Aid for Teacher Wellbeing (Deep Dive) - Daniela Falecki
I wish I had known about this course when we were in the online learning period as it would have been awesome! I can still use the techniques though
First Aid for Teacher Wellbeing (Deep Dive) - Daniela Falecki
A valuable assurance that we are equally important to the healing process.
First Aid for Teacher Wellbeing (Deep Dive) - Daniela Falecki
I found the course to be extremely relevant for teachers dealing with the every changing landscape of teaching at this time. It was also insightful into how we need to view things from a divergent approach and ensure that steps are being put in place to support the well being of teachers.
About the team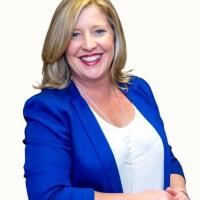 Creator
Daniela Falecki is known as the "keep-it-real" teacher who specialises in Positive Psychology. Her passionate and practical approach makes her a sought after speaker in schools because she knows the reality of schools. Sharing stories from her 25 years of experience in schools, her insights are practical, realistic and evidence based. Daniela also lectures at Western Sydney University, has been a Senior Associate for Dr Suzy Green & the Positivity Institute. Daniela has been the NSW Manager for the Outdoor Education Group, program developer for International College of Wellness Coaches and is a member of the ICF (International Coaching Federation). She has completed a Masters in Education (Leadership), a Bachelor of Education (Physical & Health Education), a Diploma in Rudolf Steiner Education, a Life Coaching Certificate (Life Coaching Academy) is a Master Neuro Linguistic Programming practitioner, licensed Mental Toughness user and was voted Lecturer of the Year 2014 at Western Sydney University.