General Description
Learn how to use Adobe Premiere Rush — Video Editor. ... Arrange video, audio, graphics, and photos by dragging and dropping. Intuitive tools let you trim and crop videos, adjust audio, enhance colour, and add video effects, titles, transitions, voiceovers, and more.
Audience
All secondary teachers of ICT , Graphics and Visual Art
Available Delivery Formats
Format Description
Do you have a team of teachers interested in this course,
but don't have an Unlimited Online Subscription Package?
- Purchase a single online course for an unlimited number of teachers
- All teachers must currently teach at your school campus
- All teacher's details must be supplied within 30 days of order
PRICE: $990 + GST
Want to try before you buy?
We understand you might like to review an online course before purchasing it for your teachers so we like to make sure PD Coordinators can access all our online courses for FREE! To get started visit tta.edu/go/freepd. Or if you want to recommend FREE PD to your PD Coordinator, click here to nominate them.
Money Back Guarantee - If you complete less than 25% of an online course and aren't impressed, simply visit tta.edu/go/refund to let us know what happened, and we will cancel your enrolment and provide a full refund.
Unlimited Online Subscription Packages Click Here to find out about Unlimited Online Subscription Packages.
Teaching Standards
2.6.2 Proficient Level – Information and Communication Technology (ICT)
Are you in NSW? If so, this is relevant for you

This course may contribute towards
Elective PD
hours. Visit
NESA website
for more details.
This course contributes to 2.0 professional development hours.
Sessions
No session information is available.
No Reviews
There are no reviews of this format at this time.


About the team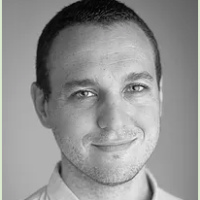 Creator
My job is to help people find solutions in the Photo and Video industries. I am a Classicly trained photographer meaning I actully studied photography for 3 years and shot large format film. this led me to the film industry where my lighting and camera knowledge was highly valued. I now spend most of my time consulting, doing one on one training, Youtube tutorials and doing workshops for brands like RED Digital Cinema, DJI, LightPro. Training people is a great reason to stay up to date with technology and gives me the opportunity to do what I love.