Learning Areas
Teaching Standards
2.6.2 Proficient Level - Informa...

Use effective teaching strategies to integrate ICT into learning and teaching programs to make selected content relevant and meaningful. (All States:National Standard 2.6 – Proficient Level {NSW uses Australian Professional Standards for Teachers code – 2.6.2})
General Description
Learn how to use Adobe Premiere Rush — Video Editor. ... Arrange video, audio, graphics, and photos by dragging and dropping. Intuitive tools let you trim and crop videos, adjust audio, enhance colour, and add video effects, titles, transitions, voiceovers, and more.
Audience
All secondary teachers of ICT , Graphics and Visual Art
Available Delivery Formats
Format Description
24/7 course access


IMPORTANT INFORMATION:
- If you have a TTA subscription or membership please ignore the pricing when enrolling. Rest assured if your school has a subscription you will not be charged and for Memberships, your invoice will be adjusted accordingly to reflect your discount.
- If you have no subscription or membership but you are interested in placing a bulk discounted order for a team of teachers see the ONLINE TEAM tab above.
- For more details on our Unlimited Online Subscription packages Click here .
- Money-Back Guarantee – If you complete less than 25% of an online course and aren't impressed, simply visit tta.edu/go/refund to let us know what happened, and we will cancel your enrolment and provide a full refund.


Teaching Standards
2.6.2 Proficient Level – Information and Communication Technology (ICT)
Are you in NSW? If so, this is relevant for you


Completing this course will contribute 2 hours of NSW Education Standards Authority (NESA) Registered PD addressing 2.6.2 from the Australian Professional Standards for Teachers towards maintaining Proficient Teacher Accreditation in NSW.

TTA (Teacher Training Australia) is endorsed to provide the NSW Education Standards Authority (NESA) Registered Professional Development for teachers accredited at Proficient and Lead Level Teacher.
This course contributes to 2.0 professional development hours.
Occurrences
Sessions
Why use Adobe Premiere Rush for Video Editing?
5 minutes
A quick look at Adobe Premiere Rush and its benefits over other products for editing video.
Understanding the Interface.
30 minutes
Going Through all the parts of the Adobe Premiere Rush interface and what they do.
Using the editing timeline and how it works.
20 minutes
going through the Editing section of Premiere Rush and looking at ways to edit within the timeline.
Understanding Tools and Titles
25 minutes
In this session, we go through the visual and audio tools of Premiere Rush so you can better understand the benefits and limitation of the program.
Doing an Edit start to finish
30 minutes
Starting from the home section we will start a new project and Edit and export it. this will include making a timeline adding a title and music.
Sharing and exporting
10 minutes
After we finish editing it is time to export our footage and share it. this session will cover how.
User Rating
4.8
Latest Reviews
Please note the feedback listed here is unfiltered, and includes all comments and ratings collected.
Learning and Teaching Adobe Lightroom - Dragon Image
Quite helpful in teaching me how to navigate Lightroom, so very relevant!
Learning and Teaching Adobe Lightroom - Dragon Image
Very informative, the presenter is very knowledgeable and easy to follow. Can see how this would be useful in the classroom Great course taught by a very knowledgeable presenter. Easy to follow and complete exercises. Also seems easy for those with zero experience in this program. Doesn't replace Photoshop, but can be a great alternative for certain projects you are looking to complete with students. Lightroom seems more focused on organisation of photos, publishing and enhancement, rather than the digital editing and manipulation that Photoshop provides. 
Ben Eyles
Learning and Teaching Adobe Lightroom - Dragon Image
Was good using video and showing step by step information.
Learning and Teaching Adobe Lightroom - Dragon Image
Very good and interesting software. N
Learning and Teaching Adobe Lightroom - Dragon Image
About the team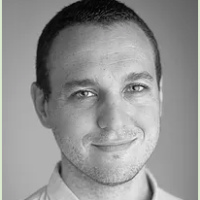 Creator
My job is to help people find solutions in the Photo and Video industries. I am a Classicly trained photographer meaning I actully studied photography for 3 years and shot large format film. this led me to the film industry where my lighting and camera knowledge was highly valued. I now spend most of my time consulting, doing one on one training, Youtube tutorials and doing workshops for brands like RED Digital Cinema, DJI, LightPro. Training people is a great reason to stay up to date with technology and gives me the opportunity to do what I love.