Learning Areas
Teaching Standards
2.3.2 Proficient Level - Curricu...

Design and implement learning and teaching programs using knowledge of curriculum, assessment and reporting requirements. (All States: National Standard 2.3 – Proficient Level {NSW uses Australian Professional Standards for Teachers code -2.3.2})

6.2.2 Proficient Level - Engage ...

Participate in learning to update knowledge and practice, targeted to professional needs and school and/or system priorities. (All States:National Standard 6.2 – Proficient Level {NSW uses Australian Professional Standards for Teachers code -6.2.2})

6.4.2 Proficient Level - Apply p...

Undertake professional learning programs designed to address identified student learning needs. (All States:National Standard 6.4 – Proficient Level {NSW uses Australian Professional Standards for Teachers code -6.4.2})
General Description
This course is designed to teach you four activities for Lightroom that you can do with your students. These cover development, cropping, masking and time-lapse. there is an A4 handout for each and a video walking you through the process. It is not a course on how to use Lightroom. there is another course for how to use Lightroom that is recommended to do first if you don't have a good knowledge of how Lightroom works.
Audience
This course is ideal for people with a good foundation of how to use the Development section of Lightroom but want ideals of how to teach it. Classes: Visual Art, Photography, Graphic Design, Design and Technology.
Available Delivery Formats
Format Description
24/7 course access


IMPORTANT INFORMATION:
- If you have a TTA subscription or membership please ignore the pricing when enrolling. Rest assured if your school has a subscription you will not be charged and for Memberships, your invoice will be adjusted accordingly to reflect your discount.
- If you have no subscription or membership but you are interested in placing a bulk discounted order for a team of teachers see the ONLINE TEAM tab above.
- For more details on our Unlimited Online Subscription packages Click here .
- Money-Back Guarantee – If you complete less than 25% of an online course and aren't impressed, simply visit tta.edu/go/refund to let us know what happened, and we will cancel your enrolment and provide a full refund.


Teaching Standards
2.3.2 Proficient Level – Curriculum, assessment and reporting
6.2.2 Proficient Level – Engage in professional learning and improve practice
6.4.2 Proficient Level – Apply professional learning and improve student learning
Are you in NSW? If so, this is relevant for you


Completing Classroom Activities for Adobe Lightroom before 31 July 2021 under NESA's interim arrangements will contribute 3 hours and 0 minutes of NSW Education Standards Authority (NESA) Accredited PD in the priority area of Delivery and assessment of NSW curriculum addressing standard descriptors 2.3.2, 6.2.2, 6.4.2 from the Australian Professional Standards for Teachers towards maintaining Proficient Teacher Accreditation in NSW.
This course contributes to 3.0 professional development hours.
Occurrences
Sessions
Intro to the Assignments
5 minutes
In this section I will go through the assignments and what the outcomes should be.
Assignment One - Four Ways to develop an image
1 hour
In this assignment we want to teach students how the development section works and what each part can do through experimentation. The student will be required to take a single image and develop in four different ways. This will also teach them to consider how the development of an image can impact the images objective.
Assigment Two - Cropping affects objective.
45 minutes
In this assignment we are getting students to look at how framing/cropping an image impacts and affects the message the image is trying to convey. you will learn how the cropping tool works and be given examples of different crops and my interpretations of how they affect the image.
Assignment Three - Masking to develop part of an image.
45 minutes
In this assignment, we will cover how masking works in Adobe Lightroom and look at some sample images you can give students for them to practice on. This will give them a better understanding of how to look at an image and understand what sections of the image can be corrected in Lightroom.
Recap and finishing up
10 minutes
To fining up I will have all the assets you will need for teaching and a look at the handout structure.
How to make a Timelapse in Lightroom
15 minutes
Short how-to video on making a timelapes in lightroom with download
User Rating
4.6
Latest Reviews
Please note the feedback listed here is unfiltered, and includes all comments and ratings collected.
Classroom Activities for Adobe Lightroom - Dragon Image
Great content, maybe a few more activities would have been good. Videos are excellent
Classroom Activities for Adobe Lightroom - Dragon Image
An excellent use of Adobe Lightroom tools that will be able to be introduced to my students.
Classroom Activities for Adobe Lightroom - Dragon Image
Great quality and relevance.
Classroom Activities for Adobe Lightroom - Dragon Image
Good. Some pre knowledge is assumed. no
Classroom Activities for Adobe Lightroom - Dragon Image
The course developed good skills based tasks that develop students understanding of photo-manipulation. It is a way of introducing students to the world of edited imagery without going into Photoshop style compositry.
Classroom Activities for Adobe Lightroom - Dragon Image
Very relevant and useful ideas – applicable to stage 5 PDM class activities. Great course for those who have existing Lightroom Fundamental skills. Some really useful activities are introduced that are applicable to the PDM and Visual Arts NSW courses. photos and written class activities are all provided!
Tierney, William Clarke College
Classroom Activities for Adobe Lightroom - Dragon Image
About the team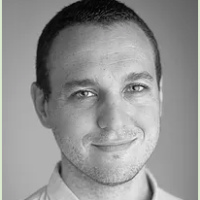 Creator
My job is to help people find solutions in the Photo and Video industries. I am a Classicly trained photographer meaning I actully studied photography for 3 years and shot large format film. this led me to the film industry where my lighting and camera knowledge was highly valued. I now spend most of my time consulting, doing one on one training, Youtube tutorials and doing workshops for brands like RED Digital Cinema, DJI, LightPro. Training people is a great reason to stay up to date with technology and gives me the opportunity to do what I love.