Learning Areas
Teaching Standards
2.1.2 Proficient Level - Content...

Apply knowledge of the content and teaching strategies of the teaching area to develop engaging teaching activities. (All States:National Standard 2.1 – Proficient Level {NSW uses Australian Professional Standards for Teachers code -2.1.2})

2.6.2 Proficient Level - Informa...

Use effective teaching strategies to integrate ICT into learning and teaching programs to make selected content relevant and meaningful. (All States:National Standard 2.6 – Proficient Level {NSW uses Australian Professional Standards for Teachers code – 2.6.2})

3.3.2 Proficient Level - Use tea...

Select and use relevant teaching strategies to develop knowledge, skills, problem solving and critical and creative thinking. (All States:National Standard 3.3 – Proficient Level {NSW uses Australian Professional Standards for Teachers code -3.3.2})

3.4.2 Proficient Level - Select ...

Select and/or create and use a range of resources, including ICT, to engage students in their learning. (All States:National Standard 3.4 – Proficient Level {NSW uses Australian Professional Standards for Teachers code -3.4.2})

6.2.2 Proficient Level - Engage ...

Participate in learning to update knowledge and practice, targeted to professional needs and school and/or system priorities. (All States:National Standard 6.2 – Proficient Level {NSW uses Australian Professional Standards for Teachers code -6.2.2})

6.3.2 Proficient Level - Engage ...

Contribute to collegial discussions and apply constructive feedback from colleagues to improve professional knowledge and practice. (All States:National Standard 6.3 – Proficient Level {NSW uses Australian Professional Standards for Teachers code -6.3.2})
General Description
This course is for anyone looking to photograph objects. This can be photographing art like paintings & sculptures, Food and products or fleeting reactions like ink in a fish tank. these are some of the things we will learn in this course. We will look at using an iPhone and DSLR, how lenses affect the image, difference in lighting options and how to control it all to get the image. This will all be broken down into projects to take back to your classroom.
Audience
Perfect for Art and Design teachers that want their students to take better photos and want classroom projects that will help them learn how.
This course will cover some basics but is designed for intermediate level photographers looking to develop their studio lighting skills and already know the fundamentals of photography.
Available Delivery Formats
Format Description
COVID-19 Event Information
All TTA venues continue to work with advice provided by the NSW Health Department in managing the risks associated with the current COVID-19 situation. While the current risk is low, TTA venues will be taking steps to help provide a safe environment for our courses. There will be increased cleaning and disinfecting of all areas, and venues will be providing ample hand sanitiser pumps. While venues will be taking all the care that they can, we also stress the need for course participants to take responsibility for their own wellbeing and the wellbeing of those around them. If you are not feeling well or showing symptoms of COVID-19, please don't attend this event. Wash your hands regularly. Avoid shaking hands where possible. Practice cough etiquette, coughing into a tissue or your elbow and washing your hands afterwards. Thank you for your understanding.
This course may contribute towards
Elective PD
hours. Visit
NESA website
for more details.
This course contributes to 6.0 professional development hours.
Occurrences
| | Start Date | Location | Availability | Price | | |
| --- | --- | --- | --- | --- | --- | --- |
| Enrol Now | 03/06/2021 | Northern Sydney | Places available | $350 + GST | | Enrol Now |
Sessions
Day overview of day
15 minutes
In this session, we will discuss what we will be doing throughout the day, looking at examples of what we want to produce and find out the photography level of the participants. this will allow us to spend more time on what is important to the group.
Photo Fundamentals
30 minutes
In this session, we will quickly go over the exposure triangle and how it relates to still life photography.
Understanding the equipment
1 hour
in this session, we be looking at the equipment we will be using throughout the day. this will cover lighting options, lighting modifires, camera supports, Cameras and lenses and other accessories.
Camera Setting and there effects.
45 minutes
In this session, we will cover how the camera setting and lens selection will affect your image. due to the nature of still life photography, some creative options can be achieved.
Project one: clean white cutout
1 hour
Project one is to photograph an object in front of a white background that will later be cut out of the background in photoshop. we will break up into small groups. this will be a very basic component of the object in the centre of the frame with white around the outside. this will require that the entire object is in focus. once we have taken the photos we will take them into photoshop to remove the backgrounds.
Project two - Different perspectives.
30 minutes
Project two is to photograph an object from a different point of view.
We will break up into small groups and everyone will photograph the same object. we will then look at all the image and discuss what each image is saying and how people see different things.
Project three - visual communication
45 minutes
Project three is about photographing an object with other objects and looking at if those objects help the objective of the image. this might be as simple as photographing a coke with a glass of ice or a ball on grass.
We will break up into small groups and everyone will photograph a scene.
the objective is to communicate more with the extra objects.
Project four - Drama with lighting and background.
1 hour and 15 minutes
Project four is about modifying light and adding backgrounds in order to create a mood or emotion.
I will demonstrate the different ways you can use the lights and the modifiers. then we will break up into small groups and everyone will adjust the lights to suit their objective. we will then look at the images as a group and discuss if it was successful
What To Bring
participants should bring a laptop and a DSLR camera. We do have some cameras but it is good to learn on what you have.
No Reviews
There are no reviews of this format at this time.


About the team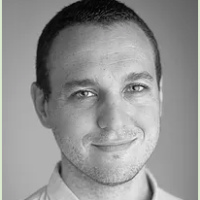 Creator
My job is to help people find solutions in the Photo and Video industries. I am a Classicly trained photographer meaning I actully studied photography for 3 years and shot large format film. this led me to the film industry where my lighting and camera knowledge was highly valued. I now spend most of my time consulting, doing one on one training, Youtube tutorials and doing workshops for brands like RED Digital Cinema, DJI, LightPro. Training people is a great reason to stay up to date with technology and gives me the opportunity to do what I love.