Learning Areas
Teaching Standards
1.1.2 Proficient Level - Physica...

Use teaching strategies based on knowledge of students' physical, social and intellectual development and characteristics to improve student learning. (All States:National Standard 1.1 – Proficient Level {NSW uses Australian Professional Standards for Teachers code -1.1.2})

1.2.2 Proficient Level - Underst...

Structure teaching programs using research and collegial advice about how students learn. (All States:National Standard 1.2 – Proficient Level {NSW uses Australian Professional Standards for Teachers code -1.2.2})

4.1.2 Proficient Level - Support...

Establish and implement inclusive and positive interactions to engage and support all students in classroom activities. (All States:National Standard 4.1 – Proficient Level {NSW uses Australian Professional Standards for Teachers code -4.1.2})

6.2.2 Proficient Level - Engage ...

Participate in learning to update knowledge and practice, targeted to professional needs and school and/or system priorities. (All States:National Standard 6.2 – Proficient Level {NSW uses Australian Professional Standards for Teachers code -6.2.2})
General Description
This course will look at wellbeing and Positive Psychology concepts that can support students to flourish and work towards their potential in a school setting.
We will look at research, evidence, strategies and activities to implement concepts that can support teachers to engage students and encourage them to build self-management skills.
Audience
This would be suitable to all educators – teachers, school leadership, CRTs
Available Delivery Formats
Format Description
24/7 lifetime course access


IMPORTANT INFORMATION:
- If you have a TTA subscription or membership please ignore the pricing when enrolling. Rest assured if your school has a subscription you will not be charged and for Memberships, your invoice will be adjusted accordingly to reflect your discount.
- If you have no subscription or membership but you are interested in placing a bulk discounted order for a team of teachers see the ONLINE TEAM tab above.
- For more details on our Unlimited Online Subscription packages Click here .
- Money-Back Guarantee – If you complete less than 25% of an online course and aren't impressed, simply visit tta.edu/go/refund to let us know what happened, and we will cancel your enrolment and provide a full refund.


Throughout this course you will be guided to reflect on your cohort of students and your own teaching to get a deeper understanding of the concepts and ideas. Activity ideas will be provided for you to try in your classrooms and schools.
Teaching Standards
1.1.2 Proficient Level – Physical, social and intellectual development and characteristics of students
1.2.2 Proficient Level – Understand how students learn
4.1.2 Proficient Level – Support student participation
6.2.2 Proficient Level – Engage in professional learning and improve practice
Are you in NSW? If so, this is relevant for you
Completing this course will contribute 2.5 hours of NSW Education Standards Authority (NESA) Registered PD addressing 1.1.2, 1.2.2, 4.1.2 & 6.2.2 from the Australian Professional Standards for Teachers towards maintaining Proficient Teacher Accreditation in NSW.
TTA (Teacher Training Australia) is endorsed to provide the NSW Education Standards Authority (NESA) Registered Professional Development for teachers accredited at Proficient and Lead Level Teacher.
This course contributes to 2.5 professional development hours.
Occurrences
Sessions
Introduction
15 minutes
An overview of the learning intentions for this course and the topics we will cover.
Students and Strengths
40 minutes
Understanding strengths is vital for a student in their learning. We take a look into Character Strengths, why they are important for student learning and how to use them in a classroom.
Growth Mindset Students
40 minutes
Creating a growth mindset has many benefits on learning, engagement and self-management for students. We will look at what this means and how to work on it in the classroom.
Self-talk
40 minutes
The internal voice in a student's head can have a lasting impact on their success at school – socially, emotionally and academically. We look into the idea of self-talk and how to support students with strategies to manage this.
Reflection
15 minutes
To support us to move from understanding to applying we reflect on what we've covered and what are next steps are in the classroom.
User Rating
4.0
Latest Reviews
Please note the feedback listed here is unfiltered, and includes all comments and ratings collected.
Shining the Light on Student Potential - Sapna Sachdeva
The course allowed me to conceptualise and create ways to foster student learning in a positive way.
About the team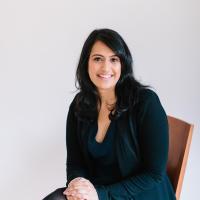 Creator
Sapna Sachdeva is a experienced educator and education consultant on wellbeing and Positive Psychology concepts. Sapna believes in bringing evidence-based, best practice approaches to schools to allow them to apply and embed the strategies in a way that is sustainable and provides ownership to the parties involved.
Sapna has her Masters in Student Wellbeing and spend a lot of her free time enrolling in courses and building her knowledge in wellbeing and Positive Psychology. I live by the strategies and recommendations I make to teachers, parents and students and give examples of how I myself follow the tools I speak about. I am passionate about changing education to focus more on wellbeing and the impact of holistic education on all parties involved.