General Description
This course unlocks the power of Lightroom as a teaching tool. Lightroom is part of the Creative Cloud package that is often overlooked and undervalued. Lightroom is much more than another version of Photoshop, it is a real Digital Darkroom that is both intuitive and responsive. Learning and Teaching Adobe lightroom takes you through the fundamentals of digital photography and gives you the skills and experience to use Lightroom to Manage Manipulate and Share all your photos. The course is focussed on teaching and learning so the workshop is also crammed full of programming ideas and resources to incorporate Lightroom into your teaching.
Audience
Art Teachers, Media Teachers, Technology Teachers
Available Delivery Formats
Format Description
Do you have a team of teachers interested in this course,
but don't have an Unlimited Online Subscription Package?
- Purchase a single online course for an unlimited number of teachers
- All teachers must currently teach at your school campus
- All teacher's details must be supplied within 30 days of order
PRICE: $990 + GST
Want to try before you buy?
We understand you might like to review an online course before purchasing it for your teachers so we like to make sure PD Coordinators can access all our online courses for FREE! To get started visit tta.edu/go/freepd. Or if you want to recommend FREE PD to your PD Coordinator, click here to nominate them.
Money Back Guarantee - If you complete less than 25% of an online course and aren't impressed, simply visit tta.edu/go/refund to let us know what happened, and we will cancel your enrolment and provide a full refund.
Unlimited Online Subscription Packages Click Here to find out about Unlimited Online Subscription Packages.
Teaching Standards
2.1.2 Proficient Level – Content and teaching strategies of the teaching area
2.5.2 Proficient Level – Literacy and numeracy strategies
2.6.2 Proficient Level – Information and Communication Technology (ICT)
3.4.2 Proficient Level – Select and use resources
6.2.2 Proficient Level – Engage in professional learning and improve practice
Completing Learning and Teaching Adobe Lightroom before 31 July 2021 under NESA's interim arrangements will contribute 6 hours and 0 minutes of NSW Education Standards Authority (NESA) Accredited PD in the priority area of Delivery and assessment of NSW curriculumaddressing standard descriptors 2.1.2, 2.5.2, 2.6.2, 3.4.2, 6.2.2 from the Australian Professional Standards for Teachers towards maintaining Proficient Teacher Accreditation in NSW.
This course contributes to 6.0 professional development hours.
Sessions
No session information is available.
No Reviews
There are no reviews of this format at this time.


About the team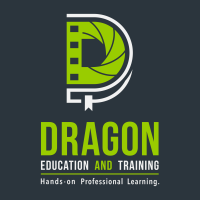 Presenter
The team behind Dragon Education and Training have over twenty years of experience working with teachers, students, and schools to provide imaging solutions. Dragon Education and Training was created in response to the demands of teachers for whom the most valuable resource is knowledge. Teachers want to know how and why they want to understand and to use their understanding to help them deliver better outcomes for their students. Teachers also want to be engaged in order to feel that their professional learning is valuable to their school, their students, but most importantly to themselves. As available technologies continue to emerge and transform the way we do things, both in the classroom and in the real world, it is important to remember that knowing what the technologies are and how to use them is only a small piece of the puzzle; what is far more important is understanding why.
All of Dragon's courses and programs are developed and presented by teachers for teachers, and they aim to address both the how and the why in order to make your professional learning: Relevant, Accessible, Hands-On & Applicable