General Description
This course unlocks the power of Lightroom as a teaching tool. Lightroom is part of the Creative Cloud package that is often overlooked and undervalued. Lightroom is much more than another version of Photoshop, it is a real Digital Darkroom that is both intuitive and responsive. Learning and Teaching Adobe lightroom takes you through the fundamentals of digital photography and gives you the skills and experience to use Lightroom to Manage Manipulate and Share all your photos. The course is focussed on teaching and learning so the workshop is also crammed full of programming ideas and resources to incorporate Lightroom into your teaching.
Audience
Art Teachers, Media Teachers, Technology Teachers
Available Delivery Formats
Format Description
24/7 course access


IMPORTANT INFORMATION:
- If you have a TTA subscription or membership please ignore the pricing when enrolling. Rest assured if your school has a subscription you will not be charged and for Memberships, your invoice will be adjusted accordingly to reflect your discount.
- If you have no subscription or membership but you are interested in placing a bulk discounted order for a team of teachers see the ONLINE TEAM tab above.
- For more details on our Unlimited Online Subscription packages Click here .
- Money-Back Guarantee – If you complete less than 25% of an online course and aren't impressed, simply visit tta.edu/go/refund to let us know what happened, and we will cancel your enrolment and provide a full refund.


Teaching Standards
2.1.2 Proficient Level – Content and teaching strategies of the teaching area
2.5.2 Proficient Level – Literacy and numeracy strategies
2.6.2 Proficient Level – Information and Communication Technology (ICT)
3.4.2 Proficient Level – Select and use resources
6.2.2 Proficient Level – Engage in professional learning and improve practice
Are you in NSW? If so, this is relevant for you
Completing this course will contribute 6 hours of NSW Education Standards Authority (NESA) Registered PD addressing 2.1.2, 2.5.2, 2.6.2, 3.4.2 & 6.2.2 from the Australian Professional Standards for Teachers towards maintaining Proficient Teacher Accreditation in NSW.
TTA (Teacher Training Australia) is endorsed to provide the NSW Education Standards Authority (NESA) Registered Professional Development for teachers accredited at Proficient and Lead Level Teacher.
This course contributes to 6.0 professional development hours.
Occurrences
Sessions
No session information is available.
User Rating
4.6
Latest Reviews
Please note the feedback listed here is unfiltered, and includes all comments and ratings collected.
Learning and Teaching Adobe Lightroom - Dragon Image
Excellent – easy to follow
Learning and Teaching Adobe Lightroom - Dragon Image
This was good for general info and there was specific info as well, in some instances. It was good fo me to learn about the possibilities of Lightroom.
I do still feel that there were some gaps of info in places, for me. I think when one is using Lightroom all the time, one omits some of the steps because they have become second nature and forgotten to be passed on as a step of the process. If this was face to face I could have asked at the time of instruction, "which button did you just press then" or "what does that term mean". This is the sort of info i needed more clarity in. However, doing this online (due to Coved 19)meant that i could replay, (sometimes many times) each video and take my time throughout the course.
i just need to apply in now. It was good to learn from someone who uses Lightroom professionally.

Learning and Teaching Adobe Lightroom - Dragon Image
Quite helpful in teaching me how to navigate Lightroom, so very relevant!
Learning and Teaching Adobe Lightroom - Dragon Image
Very informative, the presenter is very knowledgeable and easy to follow. Can see how this would be useful in the classroom Great course taught by a very knowledgeable presenter. Easy to follow and complete exercises. Also seems easy for those with zero experience in this program. Doesn't replace Photoshop, but can be a great alternative for certain projects you are looking to complete with students. Lightroom seems more focused on organisation of photos, publishing and enhancement, rather than the digital editing and manipulation that Photoshop provides. 
Ben Eyles
Learning and Teaching Adobe Lightroom - Dragon Image
Was good using video and showing step by step information.
Learning and Teaching Adobe Lightroom - Dragon Image
Very good and interesting software. N
Learning and Teaching Adobe Lightroom - Dragon Image
Learning and Teaching Adobe Lightroom - Dragon Image
Interesting but there wasn't enough activities to support learning
Learning and Teaching Adobe Lightroom - Dragon Image
Good thorough, explicit instruction on the interface and basics of the software.
Learning and Teaching Adobe Lightroom - Dragon Image
The course was easy clear and concise and easy to follow. The course was very relevant as it worked through the different functions in Adobe Illustrator.
Learning and Teaching Adobe Lightroom - Dragon Image
Fantastic. Very informative and relevant
About the team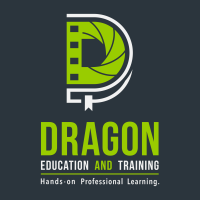 Presenter
The team behind Dragon Education and Training have over twenty years of experience working with teachers, students, and schools to provide imaging solutions. Dragon Education and Training was created in response to the demands of teachers for whom the most valuable resource is knowledge. Teachers want to know how and why they want to understand and to use their understanding to help them deliver better outcomes for their students. Teachers also want to be engaged in order to feel that their professional learning is valuable to their school, their students, but most importantly to themselves. As available technologies continue to emerge and transform the way we do things, both in the classroom and in the real world, it is important to remember that knowing what the technologies are and how to use them is only a small piece of the puzzle; what is far more important is understanding why.
All of Dragon's courses and programs are developed and presented by teachers for teachers, and they aim to address both the how and the why in order to make your professional learning: Relevant, Accessible, Hands-On & Applicable