General Description
This course will help you provide real-life learning experiences that develop students' maths skills and understandings. You will learn:
- How to use student-led waste audits as part of Year 7 and Year 8 maths lessons.
- How to identify about the different types of waste and litter at your school.
- Different methods for collecting and representing waste data.
- How to differentiate your teaching and extend students' learning.
Available Delivery Formats
Format Description
24/7 course access


IMPORTANT INFORMATION:
- If you have a TTA subscription or membership please ignore the pricing when enrolling. Rest assured if your school has a subscription you will not be charged and for Memberships, your invoice will be adjusted accordingly to reflect your discount.
- If you have no subscription or membership but you are interested in placing a bulk discounted order for a team of teachers see the ONLINE TEAM tab above.
- For more details on our Unlimited Online Subscription packages Click here .
- Money-Back Guarantee – If you complete less than 25% of an online course and aren't impressed, simply visit tta.edu/go/refund to let us know what happened, and we will cancel your enrolment and provide a full refund.


Teaching Standards
2.5.2 Proficient Level – Literacy and numeracy strategies
3.3.2 Proficient Level – Use teaching strategies
3.4.2 Proficient Level – Select and use resources
Are you in NSW? If so, this is relevant for you
Completing Use Secondary Maths to Measure Waste before 31 July 2021 under NESA's interim arrangements will contribute 2 hours and 0 minutes of NSW Education Standards Authority (NESA) Accredited PD in the priority area of Delivery and assessment of NSW curriculum addressing standard descriptors 2.5.2, 3.3.2, 3.4.2 from the Australian Professional Standards for Teachers towards maintaining Proficient Teacher Accreditation in NSW.
This course contributes to 2.0 professional development hours.
Occurrences
Sessions
Introduction
5 minutes
Get started with your online professional development.
Landfill and Recycling
35 minutes
Learn how to measure landfill and recycling waste
Litter
35 minutes
Identify the best way to audit your school's litter.
Take Action
35 minutes
Reflection
10 minutes
Reflect on your course learning.
User Rating
4.6
Latest Reviews
Please note the feedback listed here is unfiltered, and includes all comments and ratings collected.
Use Secondary Maths to Measure Waste - Cool Australia
The course was relevant to current issues of sustainability. The quality could have been improved with more opportunities to workshop/brainstorm your own sustainability plan at school.
Use Secondary Maths to Measure Waste - Cool Australia
The materials used in this course helped in great heights to understand the importance and value of helping students to measure waste.
Use Secondary Maths to Measure Waste - Cool Australia
Use Secondary Maths to Measure Waste - Cool Australia
I was really engaged because the unit was really cleverly put together and appealed to the way I like to teach and learn
Use Secondary Maths to Measure Waste - Cool Australia
Good information and resources
Use Secondary Maths to Measure Waste - Cool Australia
The quality and relevance of the course was not only excellent but highly engaging
Use Secondary Maths to Measure Waste - Cool Australia
Overall the quality and relevance was very good and challenging
About the team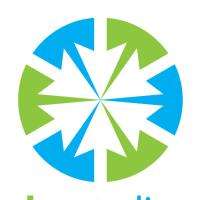 Creator
Cool Australia is an award winning not-for-profit dedicated to supporting educators with tools to foster 'learning for life'. We help integrate topics around sustainability, ethics, economics and wellbeing across the curriculum. This enables teachers of all age groups and disciplines to engage young Aussies in real-life learning whilst achieving Australian Curriculum and Early Years Learning Framework outcomes. Our accredited professional development is designed to build your confidence, understanding and expertise. You will learn through a mixture of practical and thinking activities as well as hearing the stories of others. Plus you will access a range of teaching tools that can you can use straight away in your teaching.