Learning Areas
Teaching Standards
6.2.2 Proficient Level - Engage ...

Participate in learning to update knowledge and practice, targeted to professional needs and school and/or system priorities. (All States:National Standard 6.2 – Proficient Level {NSW uses Australian Professional Standards for Teachers code -6.2.2})
General Description
Teaching is both stressful and rewarding, with high levels of accountability and high demands on teachers' time. With endless tasks to complete, personal energy can take a battering as teachers strive to meet the needs of students, parents and colleagues.
The course has 6 modules;
1. Why teacher wellbeing?
I don't need to tell you that teaching is stressful. From admin to parents, meetings and students who lack motivation, you are not alone. Together we unpack the research on teacher stress and the impact this is having on your body and brain. We define wellbeing though a positive psychology lens and reflect on the factors that have both a positive and negative impact on our wellbeing. We also identify the legislative requirements of wellbeing through WHS policy.
2. Self-awareness with mindfulness
Now that we have identified the wellbeing continuum from stress to flourishing, we take a moment to understanding and practise mindfulness. We explore current evidence based programs that exist to develop mindfulness and the research neuroscience that supports this. We also reflect on times of mindlessness and the impact this can have on teaching and learning
3. The role of emotions at work
Teaching is an emotional vocation but do we really understand the role our emotions play at work? Here we learn how positive emotions can broaden our perspective and build resilience through the work of Barbara Fredrickson. We also explore strategies by Salovey and Mayer in the field of emotional intelligence to better manage emotions on a daily basis, including how to manage stress to ensure positive interactions with others.
4. Tracking the good stuff
As teachers we are always busy, however how often do we stop to celebrate all we have achieved? Here we do an audit of your busyness to track the good stuff as a way to reflect on where you are spending your time and energy. We also reflect on how well teachers have more positive interactions especially with a lens of gratitude
5. Spotting strengths
We are well aware of the unique individual strengths of our students as we plan ways to help them embrace these gifts, yet what are your strengths or those of your colleagues? Here we identify our top 5 character strengths that form the foundation of positive psychology. By knowing these strengths and planning ways to use them, we support ourselves in moving towards greater job satisfaction and wellbeing. We also explore how a lens of strengths can help promote inclusivity among staff and students
6. Building your wellbeing plan
In this final session, we review the course and map our learnings to Martin Seligman's PERMA model. This world recognised framework forms the beginning of your evidence-based teacher wellbeing plan where you leave with either your own personal wellbeing plan, or a plan for your whole school. Reference is also made to the NSW DEC Wellbeing Framework as a way to ensure whole school approaches to wellbeing and safety
By the end of this course, you will have:
• An awareness of the current status of teacher wellbeing with links to WHS
• An understanding of how stress effects the body and can impact teaching and learning
• Strategies to practice mindfulness that support self-awareness and reflection
• Evidence and research to draw from when planning for the safety and wellbeing of staff and students
• Opportunities to reflect on the relationship between your wellbeing and teaching and learning
• Practical wellbeing strategies to use on your own, staffroom or classroom that map to organisational frameworks
• A list of resources to continue developing and reflecting on wellbeing
• A positive psychology framework to begin planning an evidence based teacher wellbeing plan
Audience
All teaching and non-teaching staff working in a school who are tired, stressed and looking for strategies to have more energy and time
Available Delivery Formats
Format Description
Do you have a team of teachers interested in this course,
but don't have an Unlimited Online Subscription Package?
- Purchase a single online course for an unlimited number of teachers
- All teachers must currently teach at your school campus
- All teacher's details must be supplied within 30 days of order
PRICE: $990 + GST
Want to try before you buy?
We understand you might like to review an online course before purchasing it for your teachers so we like to make sure PD Coordinators can access all our online courses for FREE! To get started visit tta.edu/go/freepd. Or if you want to recommend FREE PD to your PD Coordinator, click here to nominate them.
Money Back Guarantee - If you complete less than 25% of an online course and aren't impressed, simply visit tta.edu/go/refund to let us know what happened, and we will cancel your enrolment and provide a full refund.
Unlimited Online Subscription Packages Click Here to find out about Unlimited Online Subscription Packages.
Teaching Standards
6.2.2 Proficient Level – Engage in professional learning and improve practice
Are you in NSW? If so, this is relevant for you
Completing this course will contribute 6 hours of NSW Education Standards Authority (NESA) Registered PD addressing 6.2.2 from the Australian Professional Standards for Teachers towards maintaining Proficient Teacher Accreditation in NSW.
TTA (Teacher Training Australia) is endorsed to provide the NSW Education Standards Authority (NESA) Registered Professional Development for teachers accredited at Proficient and Lead Level Teacher.
This course contributes to 6.0 professional development hours.
Sessions
No session information is available.
No Reviews
There are no reviews of this format at this time.


About the team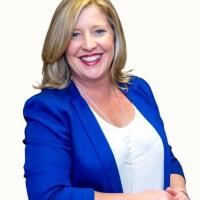 Creator
Daniela Falecki is known as the "keep-it-real" teacher who specialises in Positive Psychology. Her passionate and practical approach makes her a sought after speaker in schools because she knows the reality of schools. Sharing stories from her 25 years of experience in schools, her insights are practical, realistic and evidence based. Daniela also lectures at Western Sydney University, has been a Senior Associate for Dr Suzy Green & the Positivity Institute. Daniela has been the NSW Manager for the Outdoor Education Group, program developer for International College of Wellness Coaches and is a member of the ICF (International Coaching Federation). She has completed a Masters in Education (Leadership), a Bachelor of Education (Physical & Health Education), a Diploma in Rudolf Steiner Education, a Life Coaching Certificate (Life Coaching Academy) is a Master Neuro Linguistic Programming practitioner, licensed Mental Toughness user and was voted Lecturer of the Year 2014 at Western Sydney University.