General Description
Hi there. My name is Brian Sowerby, a former CSIRO Chief Research Scientist. I have created this course to provide you with teaching tools that can be used to engage students in up-to-date learning on how to provide energy in the future while minimising environmental damage. The course provides a balanced and unbiased overview of the various options. The focus of the course is on providing information on the various technologies and on conducting a realistic evaluation of these technologies. The course has strong links to various parts of the high school syllabus, particularly in Science, Earth and Environmental Science, Physics and Geography. The course firstly looks at motivations for changing our energy production and use followed by an assessment of our energy demands now and in the future. To meet these demands renewable technologies are evaluated as well as coal or gas with carbon sequestration, nuclear and geothermal. A wide range of teaching resources is provided.
Audience
Secondary Teachers of Science and Geography
Available Delivery Formats
Format Description
Do you have a team of teachers interested in this course?
If several teachers would benefit from this course, you can purchase it for a team of teachers from your school. There is no limit to the number of teachers, but they must all teach at the school, and you must provide all their details at time of purchase
Regular Price - $1700 + GST
School Membership Price – 50% off - $850 + GST
To find out about School Membership visit tta.edu/go/membership
Try before you buy
It's a great idea for the PD Coordinator to review an online course before purchasing it for a team of teachers. PD Coordinators can do any online course for FREE once they have set up their account at tta.edu/go/freepd . If you want to recommend FREE PD to your PD Coordinator, click here to nominate them.
Money Back Guarantee - If you complete less than 25% of an online course and aren't impressed, simply visit tta.edu/go/refund to let us know what happened, and we will cancel your enrolment and provide a full refund.
If you are ready to purchase, Click here to order the Whole School Online version of this course now
Teaching Standards
2.1.2 Proficient Level – Content and teaching strategies of the teaching area
2.3.2 Proficient Level – Curriculum, assessment and reporting
6.2.2 Proficient Level – Engage in professional learning and improve practice
Are you in NSW? If so, this is relevant for you

Completing this course will contribute 6 hours of NESA Registered PD addressing 2.1.2, 2.3.2 & 6.2.2 from the Australian Professional Standards for Teachers towards maintaining Proficient Teacher Accreditation in NSW.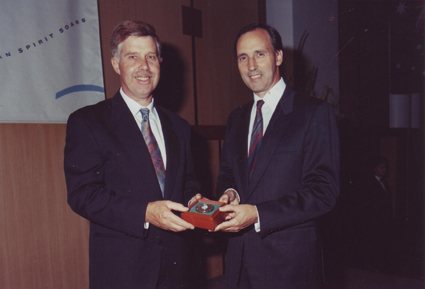 This course contributes to 6.0 professional development hours.
Sessions
No session information is available.
No Reviews
There are no reviews of this format at this time.


About the team
Creator
Brian Sowerby recently retired as Chief Research Scientist and Program Manager (Instrumentation and Control) with CSIRO Minerals. He obtained a BSc (Hons 1) from the University of NSW and a PhD in physics from the Australian National University. Following two years post-doctoral work in Canada, Brian has carried out research and development in Australia on the application of on-line analysis techniques in the mineral, energy and security industries. His work led to the commercialisation of a number of on-line analysis instruments and he has received many awards for this work including the prestigious Australia Prize in 1992.