General Description
Hi there. My name is Brian Sowerby, a former CSIRO Chief Research Scientist. I have created this course to provide you with teaching tools that can be used to engage students in up-to-date learning on how to provide energy in the future while minimising environmental damage. The course provides a balanced and unbiased overview of the various options. The focus of the course is on providing information on the various technologies and on conducting a realistic evaluation of these technologies. The course has strong links to various parts of the high school syllabus, particularly in Science, Earth and Environmental Science, Physics and Geography. The course firstly looks at motivations for changing our energy production and use followed by an assessment of our energy demands now and in the future. To meet these demands renewable technologies are evaluated as well as coal or gas with carbon sequestration, nuclear and geothermal. A wide range of teaching resources is provided.
Audience
Secondary Teachers of Science and Geography
Available Delivery Formats
Format Description
Course Access - This course is available 24/7. Begin the course when it suits you. After completing the course you will still have ongoing access to review content.
Important information for schools with an Unlimited Online Subscription Package Please ignore the listed prices. The correct discounts will be applied to all enrolments. Make sure to select your school to pay for you.
Did you know that this course is FREE with an Unlimited Online Subscription Package? Click here to learn more
Are you interested in purchasing this course for a team of teachers? - See the 'ONLINE - TEAM' tab above
Money Back Guarantee - If you complete less than 25% of an online course and aren't impressed, simply visit tta.edu/go/refund to let us know what happened, and we will cancel your enrolment and provide a full refund.
Teaching Standards
2.1.2 Proficient Level – Content and teaching strategies of the teaching area
2.3.2 Proficient Level – Curriculum, assessment and reporting
6.2.2 Proficient Level – Engage in professional learning and improve practice
Are you in NSW? If so, this is relevant for you

Completing this course will contribute 6 hours of NESA Registered PD addressing 2.1.2, 2.3.2 & 6.2.2 from the Australian Professional Standards for Teachers towards maintaining Proficient Teacher Accreditation in NSW.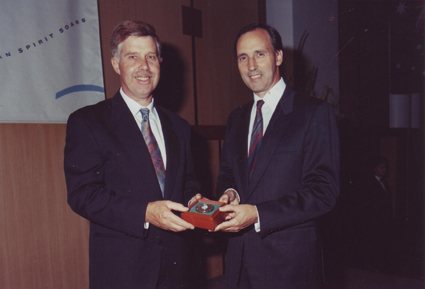 This course contributes to 6.0 professional development hours.
Occurrences
Sessions
Motivations for Change
1 hour
In the first session you will learn about motivations for changing our energy production and use. These motivations include finite resources, energy security and climate change. World energy reserves will be reviewed and climate data and climate models will be discussed.
Energy Consumption
40 minutes
Using the methodology developed by Prof David MacKay, our energy consumption will be expressed in simple units that are easy to understand and compare. Our energy consumption includes: transport (cars, planes, freight, etc); heating and cooling; lighting; information systems and other gadgets; food and manufacturing.
Renewable Energy Technologies
1 hour and 30 minutes
In this session renewable technologies will be discussed and their potential realistically evaluated. The technologies to be reviewed are wind, solar photovoltaic, solar thermal, energy storage, biomass combustion and fuel, hydroelectric, geothermal, wave and tide.
Coal, Gas and Nuclear
1 hour
In this session we will attempt to determine whether coal or gas with carbon capture and storage is a viable option to meet our future energy demands. In addition we will evaluate nuclear as an alternative base-load technology for Australia.
Future Energy Plans
30 minutes
In this session we will consider a range of possible energy plans for the future (up to 2050) and evaluate the costs of implementing these plans.
Resources for Teachers
1 hour and 20 minutes
In the final session we will review some resources that are available for use in the classroom. You will be asked to create a lesson plan on sustainable energy and share it with the other participants.
What To Bring
Join the course with an open mind. One of the big problems for teachers is to access unbiased assessments of the various options available to provide energy in the future while minimising environmental damage. Unfortunately much of the information on this topic available on the internet is presented by proponents of a particular technology. Therefore I think that it is important that unbiased and realistic assessments be available. I am in a good position to provide this information, having worked on various projects with the Australian energy and mineral industries for over 40 years and having a strong background in applied physics.
User Rating
4.6
Latest Reviews
Please note the feedback listed here is unfiltered, and includes all comments and ratings collected.
Sustainable Energy - An Unbiased Review of Options - Brian Sowerby
Highly informative with great detail and illustrations
Sustainable Energy - An Unbiased Review of Options - Brian Sowerby
Material is a detailed and factual account of options available to provide electricity in Australia, which will be used in classroom topic`Energy in Australia" for students
Sustainable Energy - An Unbiased Review of Options - Brian Sowerby
Amazing. Such a great depth of knowledge offered at an incredibly accessible level!
Sustainable Energy - An Unbiased Review of Options - Brian Sowerby
High quality and very relevant
Sustainable Energy - An Unbiased Review of Options - Brian Sowerby
The information was thorough and informative. Very relevant to what I wanted to know.
Sustainable Energy: an unbiased Review of Options
Found this course incredible interesting and a wonderful source of resources and knowledge.
Sustainable Energy: an unbiased Review of Options
This course had an overwhelming amount of information and data on the subject that was easily deciphered and understood with the use of graphs and diagrams. The supplied lessons on power point were excellent to be used in any classroom for geography, science, environmental sciences etc.
Sustainable Energy: an unbiased Review of Options
The course was very informative. The materials were presented in a clear manner, and were of a very high standard.
The level of the course suited me well, as most of what was included I could directly use in the classroom.
Sustainable Energy: an unbiased Review of Options
An interesting and well-designed course, with great resources that I will definitely use in my classroom.
Sustainable Energy: an unbiased Review of Options
I found the course content engaging with plenty of interesting resources that I can weave into my planning documents.
Sustainable Energy: an unbiased Review of Options
The online Course run by Brian Sowerby was very informative, and the break down of the course into Six main topics, some of them including Reasons for Change; Coal and Gas; and Renewable Resources helped to explain and engage participants in some rather complex and heady topics. Student participation was considerable, and Brian provided timely and insightful feedback to student responses that helped expand our learning and broaden our knowledge of the topic. I thought that this course was excellent and would recommend it to anyone trying to upscale or learn more about Australia's (and the world's) energy resources, and viable replacement options for Coal, Gas and Oil.
Sustainable Energy: an unbiased Review of Options
Really enjoyed the self paced online course. Whenever I could find the time I slowly made my way through the course. Leaving feedback and answering questions is a great way for people to get involved and feel connected.
The creation of the teaching resources pushes you to use the knowledge gained during the professional development into practice.
Sustainable Energy: an unbiased Review of Options
This course material was incredibly interesting, however time consuming to read all of it.
Sustainable Energy: an unbiased Review of Options
I found the course very information and useful. It was beneficial from the content area (content that I can also use in the classroom). The statistics presented were challenging and they were from a good selection of sources.
The course was amazingly eye opening. As I stated in my last post
"I will be honest and say that I entered this course with the belief that renewable energy should (and therefore could) solve most of our climate change issues. It has become pretty obvious that although renewable energy is very attractive it is not yet technologically at a stage where it could viable supply our base load of electricity on it own. I don't believe that this is a reason not to employ it, i still believe it has major advantages, and the more we employ it the more it will continue to develop and improve."
This was a really interesting course and I will bring what I have learnt plus the excellent resources into my classroom.
The information was clear and included a good selection of media to discuss topics. The feedback was individual and prompt.
I found the course very interesting and informative. The wide range of resources presented are applicable to everyday teaching. The data presented gave me a much better understanding of the topic and I feel I have a better grounding in the basics.
I found this course excellent with very good resources. It was well set out, well-paced and very interesting. I really enjoyed this course.
This course was a good course with great unbiased facts and figures. I would highly recommend it for a new teacher.
About the team
Creator
Brian Sowerby recently retired as Chief Research Scientist and Program Manager (Instrumentation and Control) with CSIRO Minerals. He obtained a BSc (Hons 1) from the University of NSW and a PhD in physics from the Australian National University. Following two years post-doctoral work in Canada, Brian has carried out research and development in Australia on the application of on-line analysis techniques in the mineral, energy and security industries. His work led to the commercialisation of a number of on-line analysis instruments and he has received many awards for this work including the prestigious Australia Prize in 1992.