Learning Areas
Teaching Standards
2.6.2 Proficient Level - Informa...

Use effective teaching strategies to integrate ICT into learning and teaching programs to make selected content relevant and meaningful. (All States:National Standard 2.6 – Proficient Level {NSW uses Australian Professional Standards for Teachers code – 2.6.2})

3.3.2 Proficient Level - Use tea...

Select and use relevant teaching strategies to develop knowledge, skills, problem solving and critical and creative thinking. (All States:National Standard 3.3 – Proficient Level {NSW uses Australian Professional Standards for Teachers code -3.3.2})
General Description
This online course will give you an introduction to the main aspects and functions of Photoshop. You will have a hands-on experience trying out your new skills in whatever version of Photoshop you have (version 7 through to CS5) with step-by-step tutorials and image-banks. The tutorials will cover Image Adjustments, Layers and Selecting in Photoshop.
We will also look at aesthetic styles in digital media with examples from digital artists and photographers.
You will have the help of the presenter as well as sharing your questions and experience of Photoshop with other teachers taking the same course. You will have a bank of resources to download and use in your classroom.
This course does not cover Photoshop Elements, a lite version of Photoshop.
PD Hours = 8.
Audience
All secondary teachers of ICT , Graphics and Visual Art
Available Delivery Formats
Format Description
24/7 lifetime course access


IMPORTANT INFORMATION:
- If you have a TTA subscription or membership please ignore the pricing when enrolling. Rest assured if your school has a subscription you will not be charged and for Memberships, your invoice will be adjusted accordingly to reflect your discount.
- If you have no subscription or membership but you are interested in placing a bulk discounted order for a team of teachers see the ONLINE TEAM tab above.
- For more details on our Unlimited Online Subscription packages Click here .
- Money-Back Guarantee – If you complete less than 25% of an online course and aren't impressed, simply visit tta.edu/go/refund to let us know what happened, and we will cancel your enrolment and provide a full refund.


Teaching Standards
2.6.2 Proficient Level – Information and Communication Technology (ICT)
3.3.2 Proficient Level – Use teaching strategies
Are you in NSW? If so, this is relevant for you
Completing this course will contribute 8 hours of NSW Education Standards Authority (NESA) Registered PD addressing 2.6.2 & 3.3.2 from the Australian Professional Standards for Teachers towards maintaining Proficient Teacher Accreditation in NSW.
TTA (Teacher Training Australia) is endorsed to provide the NSW Education Standards Authority (NESA) Registered Professional Development for teachers accredited at Proficient and Lead Level Teacher.
This course contributes to 8.0 professional development hours.
Occurrences
Sessions
Introduction
30 minutes
Overview of course and Task Summary
Outline of software required and File management
Introduction to Aesthetic Styles in Digital Media..a way of categorising styles of digital media.
Topic 1- Photoshop Workspace
30 minutes
The Photoshop Environment
look at the components of Photoshop:
-The Workspace
-The Toolbar
-The Palettes /Panels
look at the concepts of Photoshop:
- Resolution and image quality
- File types for different purposes
Activity – Image Size Research
Topic 2-Image Adjustments and Filters
1 hour and 30 minutes
In this topic participants will explore the basic effects that can be applied to an image in Photoshop. They are the Image Adjustments and the Filters.
Tasks:
-Image adjustments experiments
-Filters experiments
-Contact sheet: learning how to use thumbnails to document digital works
Topic 3- Understanding Layers
1 hour and 30 minutes
In this Topic participants will explore the power of Layers in Photoshop. It is essential to separate the different aspects of images onto separate layers to have the capability of coming back to the layers later to refine or change the image.
Each task has three components
a) learn the skill
b) Practise by repeating the skill using the Imagebank supplied
c) Refine the skill by repeating and sourcing their own images
Learning 3 separate Layer effects or functions
a) Layer Opacity
b) Layer Blending Mode
c) Layer Mask
Topic 4- Selections in Photoshop
1 hour and 30 minutes
In this topic participants will learn 4 basic methods of selecting in Photoshop
A selection in Photoshop refers to highlighting a specific part of an image or layer so that you can apply an effect just to that part. You may want to delete the rest of the image,copy that part to another photoshop document, feather the edge of an area or object.
In this Topic you have a more detailed look at 4 specific selections
1. Magic Wand
2. Magnetic Lasso Tool
3. Quick Mask
4. Lasso Tool
Topic 5- Multilayered Images
1 hour and 30 minutes
In this topic participants will use the skills learnt in previous topics and build your first multilayered image.
This is an image that consists of more than two layers.
Topic 6- Playing with Text
30 minutes
In this topic participants will learn how to add text to a Photoshop document.This tutorial is based on the Aesthetic Style – DESIGN as it has text as the design element in the image.
Other resources
30 minutes
This section covers resources for participants to assist their learning and also to utilise in the classroom
Student examples
Extension tutorials
Additional information on Photoshop
User Rating
4.8
Latest Reviews
Please note the feedback listed here is unfiltered, and includes all comments and ratings collected.
Introductory Photoshop - Online - Liz Germani
Introductory Photoshop - Online - Liz Germani
I thought the course content was good and there are many ideas I can use with my classes
Introductory Photoshop - Online - Liz Germani
The course was relevant and set out well.
Introductory Photoshop - Online - Liz Germani
Excellent resources and delivery
Introductory Photoshop - Liz Germani
Good instructions a few issues with the actual platform used, and formatting errors eg percentage of course marker is incorrect. Otherwise good.
Introductory Photoshop - Liz Germani
For a introductory course it is really good and explains the basics
Introductory Photoshop - Liz Germani
This has been my first experience with Photoshop. the experiences have been a great journey with very clear instructions/ steps paced to a beginner like me. As a Visual Arts teacher from 'old-school' I feel confident to teach Photoshop Year 10 and surely enrol for more online courses to develop the skills appropriate.
Introductory Photoshop - Liz Germani
It was excellent. Well explained with good detail at a suitable level
Introductory Photoshop - Liz Germani
This is a great course for photoshop beginners. Excellent resources and step by step instructions
Introductory Photoshop - Liz Germani
This is an excellent introduction to Photoshop. Every activity builds from the previous, giving us an opportunity to develop a wide range of skills. There are fantastic resources and pdf instructions that accompany the course to.
Introductory Photoshop - Online
The course was both enjoyable and very beneficial for my teaching. I would rate this course as excellent. The course structure was fantastic. It started with basic introduction and skills for the beginner and continuing built on these skills throughout the modules. The course was very easy to follow with very clear instructional PDFs and accompanying video demonstrations. The course presenter Liz is very prompt with feedback, suggestions and guidance throughout the course.
I highly recommending it to all.
Introductory Photoshop - Online
This course provided me with a firm foundation of Photoshop. I had no previous knowledge of Photoshop prior to this course however, after completion, I now feel confident to teach a room full of students. I definitely recommend this course to anyone who has no experience of Photoshop.
Introductory Photoshop - Online
This course was both practical and interesting. I was able to refresh my very outdated knowledge of Photoshop through the logically sequenced tutorials and activities. I was able to complete the course within the 7 day trial period of Photoshop cc, which was handy during school holidays. The facilitator's timely feedback was also very helpful.
Introductory Photoshop - Online
I found this course very useful. Being a self taught person of Photoshop, there are many aspects that you don't get to learn past the obvious. Being taught some of the more useful methods will help me to do some of the previous tasks in a more efficient and less destructive way.
Introductory Photoshop - Online
The course was easy to follow and challenging at times. It was exactly what I needed because it helped "fill in the gaps" of my self – taught knowledge of Photo Shop, in a way that I could understand it. The trainer actually replied and commented on my work in a timely fashion and I liked seeing other people's work in the gallery. It was very encouraging to see other people sharing their work.
Introductory Photoshop - Online
The course was well resourced and supported, Liz was always happy to help, providing clear instructions and offering advice with newer versions of the software.
Introductory Photoshop - Online
I felt that you needed a background in Photoshop to actually complete the introductory course.
Introductory Photoshop
The Introductory Photoshop course consolidated my understanding of how to Photoshop and helped filled some gaps of my knowledge regarding aspects of the program and design theory. The handouts were easy to follow and are great examples of how to write instructions for students. The tutorials were also easy to follow and were a good starting point when learning about Photoshop and how to use the different features and tools of the program. Liz gave detailed and timely feedback and helped throughout the course.
Introductory Photoshop - Online
A well set out program, easy to work through once set up.
Introductory Photoshop - Online
Really clear – a lot of downloading and computer memory, but actually learnt usable and relevant skills that were clearly taught with great set of resources provided. Thank you.
About the team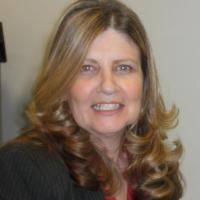 Creator
Liz is an educator with over 30 years experience. She has trained as an Information Technology VET and Visual Art teacher. As a teacher at Wyndham College for many years, she also spent a year full time as the ARTEXPRESS Digital Studio Trainer running workshops all over NSW and consulting with teachers across Visual Arts, TAS and Primary. She has experience as a HSC marker in Digital Media and has been involved in many projects including ICT Quality Teaching and Gifted and Talented workshops. Liz has been a presenter in the digital media area for 20 years, working with TTA in the last 8 years as well as leading the team to program professional learning opportunities for teachers across Australia.