General Description
Dyscalculia is sometimes referred to as 'the mathematical equivalent of dyslexia'. It is believed to be as common as dyslexia yet few teachers are aware of its features, its impact or strategies they could use to support students who struggle with maths because they have this specific learning difficulty. This course helps teachers to identify dyscalculic students and to understand the difficulties typically experienced by these students. It provides opportunity to learn about and trial strategies and resources that can be used in supporting dyscalculic students. The course will be of interest to all primary school teachers and to those secondary Maths teachers interested in helping students to address specific deficits that limit their progress.
Audience
Primary school teachers – new and experienced
Secondary school Maths teachers and SEN teachers
Available Delivery Formats
This course contributes to 5.0 professional development hours.
Occurrences
There are no occurrences of Face to Face - Individual in Australia (WA) at this time.
Sessions
Reasons for poor performance in Maths
10 minutes
Participants will brainstorm reasons for poor performance in Maths under the headings 'Teaching-centred' and 'Learner-centred'.
(Think, Pair, Share followed by presenter summary)
Defining dyscalculia
30 minutes
Presentation of a definition of dyscalculia and its features (includes YouTube clip)
N.B. Participants will be encouraged to complete a Venn diagram noting similarities and differences between dyslexia and dyscalculia.
Dyscalculia Screeners and Assessments
50 minutes
Participants will have a brief look at Brian Butterworth's 'Dyscalculia Screener'. They will look at a number of other electronic screeners before working through a number of sections of Jane Emerson and Patricia Babtie's 'The Dyscalculia Assessment', taking turns to act as assessor and student.They will discuss with a partner design of their own screening/assessment tool.
MORNING TEA
30 minutes
Number sense and Counting
1 hour
Participants will talk about designing programs that address deficits in number sense and counting. They will discuss strategies and resources and take part in learning activities/games they can use with students. The focus will be on ways of stopping students counting in ones.
Calculation and Place Value - using manipulatives
1 hour
Participants will talk about the use of manipulatives to address deficits in calculation and place value. They will be introduced to 3 manipulatives-based programs. They will discuss strategies and resources and take part in learning activities/games they can use with students.
LUNCH
45 minutes
Multiplication and the language of Maths Question
1 hour and 15 minutes
Participants will talk about teaching plans that address difficulties with multiplication. In particular, they will look at the area model. They will look at resources and take part in learning activities/games they can use with students. Difficulties with the language of Maths will be discussed and participants will create resources for supporting language use and reasoning.
There will be 15 minutes at the end of the day for questions and summary.
Understanding time and solving problems
25 minutes
Participants will be introduced to some novel ways of teaching the understanding of time. They will be taken through a model for developing understanding of word problems and the problem-solving process.
User Rating
4.8
Latest Reviews
Please note the feedback listed here is unfiltered, and includes all comments and ratings collected.
Jessica Ottolini
Very useful/practical strategies.
Tony Brown
This should be an integral part of any teacher training qualification.
Very interesting. A number of good ideas and guidance towards excellent source material.
Well explained, good topic, good content knowledge!
Very well organised for materials and time.
Very well resourced and presented!
Was able to know what Dyscalculia is all about. Assessment, tests, and activities were useful.
Really helpful and empowering. I feel like I have something to actually try out with my kids now.
Would like handout to contain more of Shirley's background notes so as to be able to listen fully rather than taking notes.
Presenter knows her material. However too long. I think it could be cut down to half a day. Less Powerpoints. No need to read the material.
Thank you – some interesting resource information.
Very informative. Well presented. Clear well spoken. Fantastic resources and ideas to assist in the class.
Many ideas for use in my classroom. Practical and informative course.
Well constructed giving good exercises to use.
About the team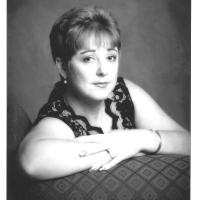 Creator
Shirley has a Masters degree in Special Education and has been teaching in the area of Special Needs for 30 years. She has taught in government and independent schools, primary and secondary, universities and TAFE. Shirley has also taught in several states of Australia and in the U.S. Her particular interests are specific learning difficulties, early childhood, education of young gifted children and literacy. She loves travel, reading and music.