Learning Areas
Teaching Standards
1.1.2 Proficient Level - Physica...

Use teaching strategies based on knowledge of students' physical, social and intellectual development and characteristics to improve student learning. (All States:National Standard 1.1 – Proficient Level {NSW uses BOSTES code -1.1.2})

1.2.2 Proficient Level - Underst...

Structure teaching programs using research and collegial advice about how students learn. (All States:National Standard 1.2 – Proficient Level {NSW uses BOSTES code -1.2.2})

1.5.2 Proficient Level - Differe...

Develop teaching activities that incorporate differentiated strategies to meet the specific learning needs of students across the full range of abilities. (All States:National Standard 1.5 – Proficient Level {NSW uses BOSTES code -1.5.2})

1.6.2 Proficient Level - Strateg...

Design and implement teaching activities that support the participation and learning of students with disability and address relevant policy and legislative requirements. (All States:National Standard 1.6 – Proficient Level {NSW uses BOSTES code -1.6.2})

2.5.2 Proficient Level - Literac...

Apply knowledge and understanding of effective teaching strategies to support students' literacy and numeracy achievement. (All States:National Standard 2.5 – Proficient Level {NSW uses BOSTES code -2.5.2})
General Description
Dyscalculia is sometimes referred to as 'the mathematical equivalent of dyslexia'. It is believed to be as common as dyslexia yet few teachers are aware of its features, its impact or strategies they could use to support students who struggle with maths because they have this specific learning difficulty. This course helps teachers to identify dyscalculic students and to understand the difficulties typically experienced by these students. It provides opportunity to learn about and trial strategies and resources that can be used in supporting dyscalculic students. The course will be of interest to all primary school teachers and to those secondary Maths teachers interested in helping students to address specific deficits that limit their progress.
Audience
Primary school teachers – new and experienced
Secondary school Maths teachers and SEN teachers
Available Delivery Formats
Format Description
Course Access - This course is available 24/7. Once your enrolment is complete you will be emailed with details to give you course access. You can complete the course when it suits you, and you will have ongoing access to revisit the course at any time.
My school has TTA School Membership - If your school has TTA School Membership and will be paying for your course, please enrol in the normal way. Upon submitting your enrolment confirmation, your enrolment request will be sent to your PD Coordinator for approval. Once they approve the enrolment you will be emailed with details for course access. The school will not be charged until the PD Coordinator approves the enrolment.
Did you know that courses are 50% off with TTA School Membership? - Click here to learn more about School Membership
Are you paying for this PD yourself? - If so, you might benefit from TTA Online Individual Subscription. Pay $299 + GST and access up to 20 PD hours over 12 months. Click here to learn more about Individual Subscription.
Money Back Guarantee - If you complete less than 25% of an online course and aren't impressed, simply visit tta.edu/go/refund to let us know what happened, and we will cancel your enrolment and provide a full refund.
The online format of this course provides the participant with the skills and opportunity to:
identify strengths and weaknesses of individuals with dyscalculia in their workplace
trial/implement some of the strategies and resources that can be used to support individuals with dyscalculia and
discuss the outcomes of trials/implementation with fellow participants and the presenters in Forums.
Teaching Standards
1.1.2 Proficient Level – Physical, social and intellectual development and characteristics of students
1.2.2 Proficient Level – Understand how students learn
1.5.2 Proficient Level – Differentiate teaching to meet the specific learning needs of students across the full range of abilities
1.6.2 Proficient Level – Strategies to support full participation of students with disability
2.5.2 Proficient Level – Literacy and numeracy strategies
Are you in NSW? If so, this is relevant for you

Completing this course will contribute 6 hours of NESA Registered PD addressing 1.1.2, 1.2.2, 1.5.2, 1.6.2 & 2.5.2 from the Australian Professional Standards for Teachers towards maintaining Proficient Teacher Accreditation in NSW.
This course contributes to 6.0 professional development hours.
Occurrences
Sessions
Defining dyscalculia
45 minutes
Participants will be presented with definitions of dyscalculia. They will watch a video about the causes of dyscalculia and read an article about the brain research that is shedding light on its causes. They will be asked to use a list of characteristics to identify a student likely to be dyscalculic.
Assessment tools for identifying dyscalculia
1 hour
Participants will look at a number of tools used for screening for dyscalculia. They will work through a demonstration of Brian Butterworth's Dyscalculia Screener. They will look at video introductions to several other electronic screeners. They will then look at ways of identifying dyscalculic individuals through interview and short pencil and paper tests.
Number sense and Counting
1 hour
Participants will be provided with general principles for teaching Maths to dyscalculic students then learn about the particular difficulty these students have with developing number sense. They will watch a video on building number sense. They will be provided with activities, strategies and access to resources and asked to trial some of these with students. The resources will include free electronic games and free and low-costs apps.
Calculation and Place Value - using manipulatives
1 hour and 15 minutes
Participants will be introduced to 3 manipulatives-based programs that can support dyscalculic students and provided with videos showing how manipulatives can be effectively used to address their particular deficits and use their strengths. They will be shown activities and strategies for developing understanding and memory of number bonds and strategies for addition and subtraction. They will be introduced to apps that can help students to develop automaticity. They will have the opportunity to look at computer-based programs such as Numbershark and Dynamo Maths through videos. They will be encouraged to trial some of the strategies, activities and programs and share outcomes with fellow participants.
Multiplication and Division - reasoning, the area model and automacity
1 hour and 10 minutes
In this module, participants will be introduced to methods of helping dyscalculic students to learn multiplication facts, including use of reasoning from key facts, the area model and colour and rhythm. They will be provided with videos that demonstrate strategies. They will be shown how to teach multiplication and division side by side. They will be provided with an extensive list of online games for developing automaticity. They will be encouraged to trial at least one strategy and share the outcomes with participants
Understanding Time and solving problems
50 minutes
Participants will be introduced to some novel methods for teaching dyscalculic students how to understand and calculate time. They will be given insight into the difficulty dyscalculic students have with Maths language and models for teaching comprehension and problem-solving. They will be asked to create a resource for supporting language use.
User Rating
4.8
Latest Reviews
Please note the feedback listed here is unfiltered, and includes all comments and ratings collected.
Dyscalculia: The Dyslexia of Maths
The Dyscalculia course was brilliantly done. The information was very in depth, the resources brilliant and the feedback meaningful and timely.
I would thoroughly recommend this course. I equate this course to being almost a university subject in its detail and depth of knowledge by the presenter. The presenter's feedback were personalised and she focused on each individual participant's comments.
The only thing lacking I could find with this course is that some of the resources were aimed at younger children. Coming from a high school background I had to adapt some of the resources provided.
All in all I would thoroughly recommend this for anyone wanting to understand Dyscalculia and increase their tool kit of practical resources.
About the team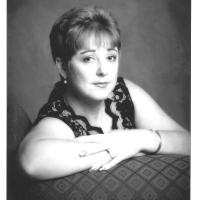 Creator
Shirley has a Masters degree in Special Education and has been teaching in the area of Special Needs for 30 years. She has taught in government and independent schools, primary and secondary, universities and TAFE. Shirley has also taught in several states of Australia and in the U.S. Her particular interests are specific learning difficulties, early childhood, education of young gifted children and literacy. She loves travel, reading and music.