Learning Areas
Teaching Standards
2.2.2 Proficient Level - Content...

Organise content intocoherent, well-sequencedlearning and teachingprograms. (All States:National Standard 2.2 – Proficient Level {NSW uses BOSTES code -2.2.2})

3.5.2 Proficient Level - Use eff...

Use effective verbal and non-verbal communication strategies to support student understanding, participation, engagement and achievement. (All States:National Standard 3.5 – Proficient Level {NSW uses BOSTES code -3.5.2})

4.2.2 Proficient Level - Manage ...

Establish and implement inclusive and positive interactions to engage and support all students in classroom activities. (All States:National Standard 4.2 – Proficient Level {NSW uses BOSTES code -4.2.2})

5.2.2 Proficient Level - Provide...

Provide timely, effective and appropriate feedback to students about their achievement relative to their learning goals. (All States:National Standard 5.2 – Proficient Level {NSW uses BOSTES code -5.2.2})

5.5.2 Proficient Level - Report ...

Report clearly, accurately and respectfully to students and parents/carers about student achievement, making use of accurate and reliable records. (All States:National Standard 5.5 – Proficient Level {NSW uses BOSTES code -5.5.2})
General Description
Your first year of teaching is going to be as challenging as it is rewarding. Being prepared is the key. This professional development session will look at how to manage all of the firsts you will encounter such as: communicating effectively with parents; writing reports; creating classroom management plans; working with Domain Leaders and Year Level Co-ordinators; planning and documenting curriculum; effective assessment; tips on getting organised for full VIT registration.
There will be interactive aspects of all sessions and an opportunity to exchange ideas with others. You will walk away invigorated, with a plethora of resources and hopefully having had some fun too!
Audience
This session is aimed at Victorian teachers in their first two years of teaching. Examples will mainly be given from a secondary school perspective.
Available Delivery Formats
Format Description
Do you have a team of teachers interested in this course?
If several teachers would benefit from this course, you can purchase it for a team of teachers from your school. There is no limit to the number of teachers, but they must all teach at the school, and you must provide all their details at time of purchase
Regular Price - $1700 + GST
School Membership Price – 50% off - $850 + GST
To find out about School Membership visit tta.edu/go/membership
Try before you buy
It's a great idea for the PD Coordinator to review an online course before purchasing it for a team of teachers. PD Coordinators can do any online course for FREE once they have set up their account at tta.edu/go/freepd . If you want to recommend FREE PD to your PD Coordinator, click here to nominate them.
Money Back Guarantee - If you complete less than 25% of an online course and aren't impressed, simply visit tta.edu/go/refund to let us know what happened, and we will cancel your enrolment and provide a full refund.
If you are ready to purchase, Click here to order the Whole School Online version of this course now
This course is aimed at assisting beginning teachers with the challenges they face in their new employment, covering everything from setting up your classroom effectively, writing curriculum, reports and dealing with difficult students. Also covers VIT registration.
Teachers outside of Victoria are welcome to join the course. It has great advice, resources, and practical strategies for new teachers.

Validation:Teachers outside of Victoria, this course will not be accredited, check with your registration body to see if it may be teacher identified.
Teaching Standards
2.2.2 Proficient Level – Content selection and organisation
3.5.2 Proficient Level – Use effective classroom communication
4.1.2 Proficient Level – Support student participation
4.2.2 Proficient Level – Manage classroom activities
5.2.2 Proficient Level – Provide feedback to students on their learning
5.5.2 Proficient Level – Report on student achievement
This course contributes to 6.0 professional development hours.
Sessions
No session information is available.
No Reviews
There are no reviews of this format at this time.


About the team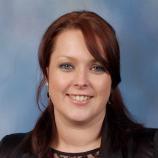 Creator
Lauren Cook can't remember a time when she didn't want to teach. From the beginning of her career in 2001, she strove to understand what was at the basis of good teaching and learning.
Lauren spent many of her early years of teaching in brand new schools, where the exploration of best practice was at the forefront. Lauren undertook a variety of leadership roles from curriculum to professional learning to student management. She also joined the Faculty of Education at Deakin University to work with pre-service teachers.
In 2010, Lauren became an Assistant Principal, but missed her role in the classroom. She now wants to focus more on teaching and learning, and contributing to developing professional networks of teachers committed to best practice.