Learning Areas
Teaching Standards
1.2.2 Proficient Level - Underst...

Structure teaching programs using research and collegial advice about how students learn. (All States:National Standard 1.2 – Proficient Level {NSW uses BOSTES code -1.2.2})

2.1.2 Proficient Level - Content...

Apply knowledge of the content and teaching strategies of the teaching area to develop engaging teaching activities. (All States:National Standard 2.1 – Proficient Level {NSW uses BOSTES code -2.1.2})

3.1.2 Proficient Level - Establi...

Set explicit, challenging and achievable learning goals for all students. (All States:National Standard 3.1 – Proficient Level {NSW uses BOSTES code -3.1.2})

4.2.2 Proficient Level - Manage ...

Establish and implement inclusive and positive interactions to engage and support all students in classroom activities. (All States:National Standard 4.2 – Proficient Level {NSW uses BOSTES code -4.2.2})

5.2.2 Proficient Level - Provide...

Provide timely, effective and appropriate feedback to students about their achievement relative to their learning goals. (All States:National Standard 5.2 – Proficient Level {NSW uses BOSTES code -5.2.2})
General Description
Producing successful creative writing can be a challenge, yet the process rewards students immensely by developing their empathy and written expression. This course will present a number of creative writing practices to enhance your creative writing lessons for senior students. Teachers will explore how to make the creative writing process stimulating, enjoyable and accessible to all students. Teachers will review research-based pedagogical practices and a range of complementary classroom activities that will motivate students to express themselves through playful experimentation. Writing essentials such as evolving message, plot, characterisation and voice will also be explored. Form and language will be considered through a range of models ready for use in the classroom. Simulated marking will also enhance teacher understanding of creative writing and criteria-based assessment. Teachers will take home a range of resources ready for immediate use and sharing with colleagues.
Audience
Secondary teachers of English stages 4, 5 and 6.
Available Delivery Formats
Format Description
Course Access - This course is available 24/7. Begin the course when it suits you. After completing the course you will still have ongoing access to review content.
Important information for schools with" TTA School Membership" or "Unlimited Online School Subscription" Please ignore the listed prices. The correct discounts will be applied to all enrolments. Make sure to select your school to pay for you.
Did you know that this course can cost your school a lot less? TTA offers a range of Membership and Subscription options to suit every school - Click here to learn more
Are you interested in purchasing this course for a team of teachers? - See the 'WHOLE SCHOOL ONLINE' tab above
Money Back Guarantee - If you complete less than 25% of an online course and aren't impressed, simply visit tta.edu/go/refund to let us know what happened, and we will cancel your enrolment and provide a full refund.
Teaching Standards
1.2.2 Proficient Level – Understand how students learn
1.2.2 Proficient Level – Understand how students learn
2.1.2 Proficient Level – Content and teaching strategies of the teaching area
3.1.2 Proficient Level – Establish challenging learning goals
3.2.2 Proficient Level – Plan, structure and sequence learning programs
4.2.2 Proficient Level – Manage classroom activities
5.2.2 Proficient Level – Provide feedback to students on their learning
Are you in NSW? If so, this is relevant for you
Completing this course will contribute 7 hours of NESA Registered PD addressing 1.2.2, 2.1.2, 3.1.2, 3.2.2, 4.2.2 & 5.2.2 from the Australian Professional Standards for Teachers towards maintaining Proficient Teacher Accreditation in NSW.
This course contributes to 7.0 professional development hours.
Occurrences
Sessions
Why write? A rationale for creative writing
1 hour
Description: Personal reflection and understanding/exploration of human behaviour, development
of critical thinking, personal relevance, development of expression, clarification of message and human issues, authorship as
a dialogue with the emerging text (the self folded into the emerging text)
Some research-based pedagogical practices into development of inner-directed and outer-directed
content, knowledge of form, process etc
Teachers will reflect on the research and how it applies to the classroom.
Creative Writing workshop modelling
2 hours
Description: The narrative writing process, feedback and teacher conferencing, student peer conferencing (Socratic circles), think aloud and listening, developing a writing mindset.
Writing essentials developing content, message, form (Aristotle), expression
Models of published writing are essential to teach control of language, form, characterisation,
message. Some excellent models will be shared. Teachers will read and evaluate each model and its use in the classroom.
Creative Writing workshop Activities
2 hours and 30 minutes
Description: 3. Narrative Writing workshop Activities that inspire a range of student responses are
essential to develop an individual style and voice. Some excellent activities will be shared and rationale
explained. Creating compelling reading using delay, enabling inference and prediction and
enabling visualisation through language.
Teachers will complete the activities and evaluate them for use in the classroom. Some reflection on application in the classroom will also be explored.
Marking creative writing
1 hour and 30 minutes
Teachers will consider a number of samples, mark them and evaluate useful feedback for both the process and product. Assessment of narrative writing to year 11 and beyond as well as student self-evaluation
What To Bring
This course requires no preparation.
User Rating
4.9
Latest Reviews
Please note the feedback listed here is unfiltered, and includes all comments and ratings collected.
Developing Voices: Successful Creative Writing in the Classroom - Joanne Manning
Truth be told, there was nothing in this course that I wasn't aware of prior to undertaking it.
Developing Voices: Successful Creative Writing in the Classroom - Joanne Manning
This course was indepth with lots of information about Creative Writing. The rubrics and marking criteria and assessment sample is good quiidance for new teachers.
Developing Voices: Successful Creative Writing in the Classroom - Joanne Manning
I really enjoyed this course. It is highly engaging and relevant to the needs of the current Australian English syllabus. The teaching and learning strategies provided are very useable in the classroom. They are visually and physically interactive to help the students understand or complete the creative process more fully.
Developing Voices: Successful Creative Writing in the Classroom - Joanne Manning
The relevance and quality of this course is great as many of the programs within our school incorporate creative writing. A lot of students struggle with this so the information is very helpful.
Developing Voices: Successful Creative Writing in the Classroom - Joanne Manning
The course was well developed and logical with a clear structure. The examples and resources were excellent. I would have like to see more modelling of feedback particularly for less able writing submissions.
Developing Voices: Successful Creative Writing in the Classroom - Joanne Manning
The quality of resources and activities was excellent! I have already used many of the activities and resources in my classroom and I hope to implement more next year.
Developing Voices: successful Creative Writing in the Classroom
Wonderful! Such a joy to have an opportunity to immerse myself in interesting course work that I enjoyed personally and professionally
Developing Voices: successful Creative Writing in the Classroom
Course provided a good refresher and a range of ideas and well selected resources.
Developing Voices: successful Creative Writing in the Classroom
Great course, with great resources and activities. I really enjoyed the marking process as it gave me greater confidence when considering creative writing elements.
Developing Voices: successful Creative Writing in the Classroom
I found the course to be informative and a real eye opener. There were many facets of the course that will improve the way I teach writing skills to middle school stduents.
Developing Voices: successful Creative Writing in the Classroom
I found this course to be very useful – it confirmed many of the activities I was already using; and provided me with very useful ideas to implement in my creative writing sessions in my classroom.
Teacher
I found this course very beneficial as I have not done any training in creative writing and how to develop student responses. I feel that it has helped me become more confident in the area and excited to use different ways of getting students writing and improving their responses.
Heidi Maltan
It was the most valuable course I have attended with very good resourse material. Thank you, Joanne.
Josephine Sarkissian
Very good course with lots of information. I will use the information for other classes to encourage creative writing.
Emma Cracknell
Really loved the practical activities to implement in my English classroom. Students responded very positively to the new ideas.
Rebecca Cartwright
Overall, there were lots of good resources and ideas in this course. I found it difficult to complete at this time of year though, especially as I was not given any time off classes. The videos of the Scottish man were boring over all.
Inga Weber
A fantastic course with resources that were relevant and were applicable to the classroom at any level from Stage 4 to Stage 6
Adrienne Beck
Stimulating course with many excellent and engaging resources.
Lauren Leslie
Very good, convenient and relevant to my current work program.
About the team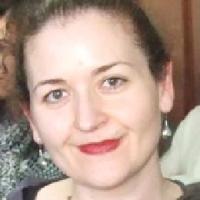 Creator
Joanne Manning is an experienced educator working in Curriculum, Teaching and Learning and English for over 20 years. Passionate about motivating students to develop a love for the English literature and language, Joanne has sought to integrate a number of research-based pedagogical methods into classroom practice. The integration of Strategies-based practices has informed her teaching of reading and creative writing. Joanne has pursued further studies in English teaching through Columbia University Teachers' College, studying a number of models of thinking. Joanne has presented on a range of topics regarding English, Differentiation, Learning Enhancement, Creative Writing and Teaching and Learning areas across all sectors of education. She holds a PhD in English literature.