Learning Areas
Teaching Standards
1.1.2 Proficient Level - Physica...

Use teaching strategies based on knowledge of students' physical, social and intellectual development and characteristics to improve student learning. (All States:National Standard 1.1 – Proficient Level {NSW uses BOSTES code -1.1.2})

1.2.2 Proficient Level - Underst...

Structure teaching programs using research and collegial advice about how students learn. (All States:National Standard 1.2 – Proficient Level {NSW uses BOSTES code -1.2.2})

2.1.2 Proficient Level - Content...

Apply knowledge of the content and teaching strategies of the teaching area to develop engaging teaching activities. (All States:National Standard 2.1 – Proficient Level {NSW uses BOSTES code -2.1.2})

2.2.2 Proficient Level - Content...

Organise content intocoherent, well-sequencedlearning and teachingprograms. (All States:National Standard 2.2 – Proficient Level {NSW uses BOSTES code -2.2.2})
General Description
Getting students to see themselves as writers can be difficult, but rewarding. The result is improved student results and increased levels of engagement and enjoyment in the classroom. This professional development session looks at processes you can put into place in your classroom (and across the English Domain) to assist students embrace the challenge of writing effectively. It draws together best practice in regards to writing from a number of sources and helps you to use these to create an effective plan and strategy for writing with your class. Encouraging reading will also be part of the focus of the session.
Audience
Secondary Teachers of English from Years 7 – 10
Available Delivery Formats
Format Description
Course Access - This course is available 24/7. Once your enrolment is complete you will be emailed with details to give you course access. You can complete the course when it suits you, and you will have ongoing access to revisit the course at any time.
My school has TTA School Membership - If your school has TTA School Membership and will be paying for your course, please enrol in the normal way. Upon submitting your enrolment confirmation, your enrolment request will be sent to your PD Coordinator for approval. Once they approve the enrolment you will be emailed with details for course access. The school will not be charged until the PD Coordinator approves the enrolment.
Did you know that courses are 50% off with TTA School Membership? - Click here to learn more about School Membership
Are you paying for this PD yourself? - If so, you might benefit from TTA Online Individual Subscription. Pay $299 + GST and access up to 20 PD hours over 12 months. Click here to learn more about Individual Subscription.
Money Back Guarantee - If you complete less than 25% of an online course and aren't impressed, simply visit tta.edu/go/refund to let us know what happened, and we will cancel your enrolment and provide a full refund.
Teaching Standards
1.1.2 Proficient Level – Physical, social and intellectual development and characteristics of students
1.2.2 Proficient Level – Understand how students learn
2.1.2 Proficient Level – Content and teaching strategies of the teaching area
2.2.2 Proficient Level – Content selection and organisation
Are you in NSW? If so, this is relevant for you

Completing this course will contribute 6 hours of NESA Registered PD addressing 1.1.2, 1.2.2, 2.1.2 & 2.2.2 from the Australian Professional Standards for Teachers towards maintaining Proficient Teacher Accreditation in NSW.
This course contributes to 6.0 professional development hours.
Occurrences
Sessions
The Thinking Behind the Practice
1 hour
This online session is mainly information and research about how important writing is to students, although participants will be asked to give their own views as well.
How to Get Students Writing
1 hour
This online session gives participants some ideas as to how they can encourage writing – both incidentally and in established programs. Participants will have a chance to adopt student roles and try the activities.
Teaching About Good Writing
1 hour
If we want students to write well, we have to be specific about what good writing is, and provide them with examples and definitions. This online session is both informative and interactive.
Moving from Draft to Final Product
1 hour
How do we best move students through the stages of writing a piece? And how does this change in VCE? Again, this online session is informative, but also provides participants with a chance to apply the information to their own classroom.
Planning a Writing Unit
1 hour
Now that we have covered a variety of ideas about how to improve student writing, we begin to put it all together. How do we create a supportive unit of work that allows students to perform at their best? This structured section of the course should result in participants planning a solid writing unit to be used in their own classrooms.
Make Your Start
1 hour
This session is an opportunity for students to reflect online about what they have learnt during the course and how they can implement it. what can be done now? What needs to be worked in gradually? Change management is a complex process.
User Rating
4.8
Latest Reviews
Please note the feedback listed here is unfiltered, and includes all comments and ratings collected.
Creating a Culture of Writing in your Classroom
I enjoyed this course very much, and found it immediately useful. It helped to inspire my senior students, who have been connecting to their creative writing much more. The activities were classroom friendly, and the estimated time to complete the activities was fairly accurate.
Creating a Culture of Writing in your Classroom
This course was exactly what I was led to believe. I was engaged, challenged and inspired in many different ways to use writing as a tool to propel my students into deeper learning. I took away many new ideas and a whole unit of work, which I am excited to implement!
Creating a Culture of Writing in your Classroom
The course was well structured and shared some creative and new ideas. The feedback was positive. I found the communication regarding the completion of the course was disappointing last year. I look forward to implementing more creative and varied writing in all classes this year.
Creating a Culture of Writing in your Classroom
This course was both enjoyable and valuable in that in changed the way that I think about and teach writing to all of my classes. I have adopted several of the strategies in all of my classes. Our school is currently writing new programs for years 7 to 10 in English and following my suggestions, we have been able to embed several of the ideas and strategies into the program for every year.
Creating a Culture of Writing in your Classroom
I really thought the course was well structured and had a clear logical flow. I like the way that there was a balance between professional reading and discussion forum and practical application of ideas. Apart from the discussion boards it might be good to organise a video chat with the participants at some point during the course. That would open discussion rather than reply-response of the current format.
Creating a Culture of Writing in your Classroom
This course was thoroughly engaging (and therefore enjoyable), professionally stretching, and personally stimulating. It has resulted in meaningful learning about writing, and has set our school on a course of radical culture change: we have implemented a variety of strategies and developed school based programs as a direct result of the learning facilitated by this course
Creating a Culture of Writing in your Classroom
I thought Lauren had a warm and positive manner and responded to questions and comments in a timely manner.
I have started using notebooks and writing walls my students in years 7, 8 and 10. Students are really enjoying the freedom of the notebook- they will write for longer and with more enthusiasm and less need for teacher prompting. The writing wall was particularly helpful with two assessment tasks that students have just completed. I saw a real improvement in students' finished narratives through the use of this process. It kept students accountable and encouraged the drafting and re-drafting process in a positive manner.
Creating a Culture of Writing in your Classroom
I really enjoyed this course. It has given me the opportunity to reflect on the importance of creative writing and I have used many of the strategies in my Year 8 class to encourage students to feel confident in their writing. Students are becoming much more innovative as they participate in the various activities suggested by Lauren.
About the team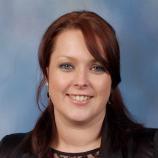 Creator
Lauren Cook can't remember a time when she didn't want to teach. From the beginning of her career in 2001, she strove to understand what was at the basis of good teaching and learning.
Lauren spent many of her early years of teaching in brand new schools, where the exploration of best practice was at the forefront. Lauren undertook a variety of leadership roles from curriculum to professional learning to student management. She also joined the Faculty of Education at Deakin University to work with pre-service teachers.
In 2010, Lauren became an Assistant Principal, but missed her role in the classroom. She now wants to focus more on teaching and learning, and contributing to developing professional networks of teachers committed to best practice.