General Description
Student management can be one of the most challenging aspects of teaching. What is clear is that consistent and fair practices produce the best responses, especially when paired with specific techniques to build positive relationships. Part of this session will assist you to determine and set up clear and fair processes for yourself (in your classroom) and perhaps also for teams of teachers that you work with.
There are also occasions where students do not respond to clear and consistent practices. On these occasions, it can be easy to become frustrated or to question our own abilities. The information presented in this session will attempt to help you understand where some of these behaviours may be coming from and how to deal with them.
We will use a problem-based learning approach in this session to look at where we are in terms of student management, and what we need to do to get to where we want to go. With this approach results will be based on YOUR needs and your class.
Audience
Classroom teachers in secondary schools.
Available Delivery Formats
Format Description
Do you have a team of teachers interested in this course?
If several teachers would benefit from this course, you can purchase it for a team of teachers from your school. There is no limit to the number of teachers, but they must all teach at the school, and you must provide all their details at time of purchase
Regular Price - $1700 + GST
School Membership Price – 50% off - $850 + GST
To find out about School Membership visit tta.edu/go/membership
Try before you buy
It's a great idea for the PD Coordinator to review an online course before purchasing it for a team of teachers. PD Coordinators can do any online course for FREE once they have set up their account at tta.edu/go/freepd . If you want to recommend FREE PD to your PD Coordinator, click here to nominate them.
Money Back Guarantee - If you complete less than 25% of an online course and aren't impressed, simply visit tta.edu/go/refund to let us know what happened, and we will cancel your enrolment and provide a full refund.
If you are ready to purchase, Click here to order the Whole School Online version of this course now
This is an opportunity to develop some concrete tried-and-tested student management techniques, so you feel equipped to face any challenge in your classroom.
Teaching Standards
3.5.2 Proficient Level – Use effective classroom communication
4.1.2 Proficient Level – Support student participation
4.2.2 Proficient Level – Manage classroom activities
4.3.2 Proficient Level – Manage challenging behaviour
Are you in NSW? If so, this is relevant for you

Completing this course will contribute 5 hours of NESA Registered PD addressing 3.5.2, 4.1.2, 4.2.2 & 4.3.2 from the Australian Professional Standards for Teachers towards maintaining Proficient Teacher Accreditation in NSW.
This course contributes to 5.0 professional development hours.
Occurrences
Enquire whether this course can run in your organisation or school
Sessions
No session information is available.
No Reviews
There are no reviews of this format at this time.


About the team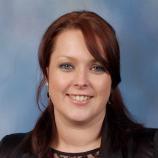 Creator
Lauren Cook can't remember a time when she didn't want to teach. From the beginning of her career in 2001, she strove to understand what was at the basis of good teaching and learning.
Lauren spent many of her early years of teaching in brand new schools, where the exploration of best practice was at the forefront. Lauren undertook a variety of leadership roles from curriculum to professional learning to student management. She also joined the Faculty of Education at Deakin University to work with pre-service teachers.
In 2010, Lauren became an Assistant Principal, but missed her role in the classroom. She now wants to focus more on teaching and learning, and contributing to developing professional networks of teachers committed to best practice.