Learning Areas
Teaching Standards
1.2.2 Proficient Level - Underst...

Structure teaching programs using research and collegial advice about how students learn. (All States:National Standard 1.2 – Proficient Level {NSW uses BOSTES code -1.2.2})

6.2.2 Proficient Level - Engage ...

Participate in learning to update knowledge and practice, targeted to professional needs and school and/or system priorities. (All States:National Standard 6.2 – Proficient Level {NSW uses BOSTES code -6.2.2})

6.2.2 Proficient Level - Engage ...

Participate in learning to update knowledge and practice, targeted to professional needs and school and/or system priorities. (All States:National Standard 6.2 – Proficient Level {NSW uses BOSTES code -6.2.2})

6.3.2 Proficient Level - Engage ...

Contribute to collegial discussions and apply constructive feedback from colleagues to improve professional knowledge and practice. (All States:National Standard 6.3 – Proficient Level {NSW uses BOSTES code -6.3.2})

6.3.2 Proficient Level - Engage ...

Contribute to collegial discussions and apply constructive feedback from colleagues to improve professional knowledge and practice. (All States:National Standard 6.3 – Proficient Level {NSW uses BOSTES code -6.3.2})
General Description
Wondering how to improve teaching and learning across your school? This course will explore the benefits and importance of Learning Communities in schools and the enhanced teaching and learning that results from such teamwork. The Lesson Study Model will be explored as a means of developing teaching practice within schools. Teachers will also be taken through the Action Research model developed by Kurt Lewin and adapted for the educational setting.The course addresses the curriculum areas where development might occur, including data analysis and assessment for learning, research-based practice, evaluation and observation. Many take-home models will be supplied for immediate use in your environment.
Audience
Wondering how to improve teaching and learning across your school? This course will take you through Action Research and Lesson Study Models to enhance your teaching practice.
Available Delivery Formats
This course contributes to 5.0 professional development hours.
Occurrences
There are no occurrences of Face to Face - Individual in Australia (NSW) at this time.
Sessions
Introduction to the frameworks plus Action Research Model
1 hour and 45 minutes
Introduction to improving school environments through Action Research and Lesson Study models – an overview of the models and how they encourage learning communities, improved practice, evaluations and observation
An exploration of places where the models can be applied including research-based pedagogy, content areas, data analysis, assessment for learning or formative assessment, summative assessment, integration of new curriculum areas (The Australian National Curriculum, for example)
Action Research – the model in detail including the background thinking, structuring, sharing and disseminating
Lesson Study Model
1 hour and 45 minutes
Lesson Study – the model in detail including the background thinking, structuring, sharing and disseminating
Design a project
1 hour and 30 minutes
Design a project for your audience – personal use, department use, school use, profession-wide use and publication, subject specific or teaching and learning
User Rating
4.8
Latest Reviews
Please note the feedback listed here is unfiltered, and includes all comments and ratings collected.
I did like the opportunity to collaborate with other teachers on the subject matter
Great resources, practical visual aids, good content knowledge of presenter. Very interactive.
The small group size was excellent. The "take-home" resources were very helpful. It would have been good to have bought some units / programs with us to work on.
Very concise and useful blend of content and application
A very large subject , this served as a good introduction – it now requires practice and more practice!
Very relevant and informative
The course content was extremely valuable and I am able to implement content into my teaching and take back to my school as P.D.
Joanne was enthusiastic, knowledgeable and inspired us to use these models and create more inclusive and collaborative learning environments
Content and presentation were very good
About the team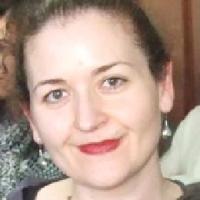 Creator
Joanne Manning is an experienced educator working in Curriculum, Teaching and Learning and English for over 20 years. Passionate about motivating students to develop a love for the English literature and language, Joanne has sought to integrate a number of research-based pedagogical methods into classroom practice. The integration of Strategies-based practices has informed her teaching of reading and creative writing. Joanne has pursued further studies in English teaching through Columbia University Teachers' College, studying a number of models of thinking. Joanne has presented on a range of topics regarding English, Learning Enhancement, Creative Writing and Teaching and Learning areas across all sectors of education. She holds a PhD in English literature.