Learning Areas
Teaching Standards
1.2.2 Proficient Level - Underst...

Structure teaching programs using research and collegial advice about how students learn. (All States:National Standard 1.2 – Proficient Level {NSW uses BOSTES code -1.2.2})

1.5.2 Proficient Level - Differe...

Develop teaching activities that incorporate differentiated strategies to meet the specific learning needs of students across the full range of abilities. (All States:National Standard 1.5 – Proficient Level {NSW uses BOSTES code -1.5.2})

2.1.2 Proficient Level - Content...

Apply knowledge of the content and teaching strategies of the teaching area to develop engaging teaching activities. (All States:National Standard 2.1 – Proficient Level {NSW uses BOSTES code -2.1.2})

3.2.2 Proficient Level - Plan, s...

Plan and implement well structured learning and teaching programs or lesson sequences that engage students and promote learning. (All States:National Standard 3.2 – Proficient Level {NSW uses BOSTES code -3.2.2})

3.5.2 Proficient Level - Use eff...

Use effective verbal and non-verbal communication strategies to support student understanding, participation, engagement and achievement. (All States:National Standard 3.5 – Proficient Level {NSW uses BOSTES code -3.5.2})

6.3.2 Proficient Level - Engage ...

Contribute to collegial discussions and apply constructive feedback from colleagues to improve professional knowledge and practice. (All States:National Standard 6.3 – Proficient Level {NSW uses BOSTES code -6.3.2})
General Description
Visualising and Verbalising is an essential aspect of understanding and comprehending the world. Many students struggle with these skills and face many challenges when reading, comprehending, following instructions and understanding the intentions of others. This course will provide teachers with skills to work closely with students to develop these skills. We will work on words, sentences, paragraphs, main idea comprehension and inferencing that will equip teachers with classroom strategies to help their struggling readers. A range of fiction, non-fiction and visual texts will be used to model classroom practice. Teachers will become aware of the language to use when assisting such students with visualising words, sentences and paragraphs. We will take the opportunity to develop classroom lesson plans adaptable for any classroom.
Audience
Classroom teachers, remedial support teachers
Available Delivery Formats
This course contributes to 5.0 professional development hours.
Occurrences
There are no occurrences of Face to Face in Australia (NSW) at this time.
Sessions
Working with words
1 hour
An opening explanation of the research behind visualising and verbalising. Working with the word and detailed description.
Working with sentences
1 hour and 30 minutes
Visualising and verbalising at the sentence level. Dividing sentences and developing student awareness of the visual elements of sentences.
Working with paragraphs and concepts
1 hour and 30 minutes
Visualising and verbalising at the paragraph level. Working on whole paragraph comprehension. Visualising words, sentences and collections of sentences in quick succession to make meaning of the world.
Developing classroom resources
1 hour
Teacher tools. Practising with texts and creating lesson plans adaptable for classroom use. This includes working with fiction and non-fiction.
User Rating
4.8
Latest Reviews
Please note the feedback listed here is unfiltered, and includes all comments and ratings collected.
Great strategies. Easy to use.
I can use Everything I learnt today =) I found it very practical & informative.
Great grounding for vocab ideas.
Very interesting and helpful.
May not be very useful to the students I teach but it provided training to enhance my report. Writing skill which is essential in doing comprehensive, accurate reports.
Very calm and easy to follow!
Really enjoyed this course / day because of the hands on activities. The many ideas I can actually work with depending on the students I teach, how and higher level teachers
Very hands on which helps to consolidate knowledge, was not rushed and easy to follow pace
Very hands on. Lots of resources, clear and well presented
Brilliant, practical, useful, informative and well presented
Joanne very knowledgeable, great resources and practical strategies. Great small group and hands on activities
Well presented with plenty of activities to buck up the oral info. This helped to 'visualise' the implementation of course in class
About the team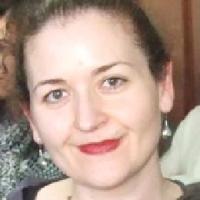 Creator
Joanne Manning is an experienced educator working in Curriculum, Teaching and Learning and English for over 20 years. Passionate about motivating students to develop a love for the English literature and language, Joanne has sought to integrate a number of research-based pedagogical methods into classroom practice. The integration of Strategies-based practices has informed her teaching of reading and creative writing. Joanne has pursued further studies in English teaching through Columbia University Teachers' College, studying a number of models of thinking. Joanne has presented on a range of topics regarding English, Differentiation, Learning Enhancement, Creative Writing and Teaching and Learning areas across all sectors of education. She holds a PhD in English literature.