Learning Areas
Teaching Standards
1.1.2 Proficient Level - Physica...

Use teaching strategies based on knowledge of students' physical, social and intellectual development and characteristics to improve student learning. (All States:National Standard 1.1 – Proficient Level {NSW uses BOSTES code -1.1.2})

1.2.2 Proficient Level - Underst...

Structure teaching programs using research and collegial advice about how students learn. (All States:National Standard 1.2 – Proficient Level {NSW uses BOSTES code -1.2.2})

1.3.2 Proficient Level - Student...

Design and implement teaching strategies that are responsive to the learning strengths and needs of students from diverse linguistic, cultural,religious and socioeconomic backgrounds. (All States:National Standard 1.3 – Proficient Level {NSW uses BOSTES code -1.3.2})

1.5.2 Proficient Level - Differe...

Develop teaching activities that incorporate differentiated strategies to meet the specific learning needs of students across the full range of abilities. (All States:National Standard 1.5 – Proficient Level {NSW uses BOSTES code -1.5.2})

1.6.2 Proficient Level - Strateg...

Design and implement teaching activities that support the participation and learning of students with disability and address relevant policy and legislative requirements. (All States:National Standard 1.6 – Proficient Level {NSW uses BOSTES code -1.6.2})

2.5.2 Proficient Level - Literac...

Apply knowledge and understanding of effective teaching strategies to support students' literacy and numeracy achievement. (All States:National Standard 2.5 – Proficient Level {NSW uses BOSTES code -2.5.2})

2.6.2 Proficient Level - Informa...

Use effective teaching strategies to integrate ICT into learning and teaching programs to make selected content relevant and meaningful. (All States:National Standard 2.6 – Proficient Level {NSW uses BOSTES code -2.6.2})

3.2.2 Proficient Level - Plan, s...

Plan and implement well structured learning and teaching programs or lesson sequences that engage students and promote learning. (All States:National Standard 3.2 – Proficient Level {NSW uses BOSTES code -3.2.2})

3.3.2 Proficient Level - Use tea...

Select and use relevant teaching strategies to develop knowledge, skills, problem solving and critical and creative thinking. (All States:National Standard 3.3 – Proficient Level {NSW uses BOSTES code -3.3.2})

3.4.2 Proficient Level - Select ...

Select and/or create and use a range of resources, including ICT, to engage students in their learning. (All States:National Standard 3.4 – Proficient Level {NSW uses BOSTES code -3.4.2})
General Description
Many dyslexic students feel defined by what they cannot do. Every day they have to do things they find hard but others seem to find easy. This course aims to show upper primary and secondary teachers what they can do to help dyslexic students to experience and acknowledge success. It examines the indicators and impact of dyslexia and what Dyslexia Friendly Schools can do to minimise the impact. Participants will explore a range of support strategies, including the use of assistive technology. They will also learn about new research that shows that resilience is a greater predictor of dyslexic success than gains in academic skills. A resilience program designed for dyslexic students will be outlined.
Audience
This course is designed for upper primary and secondary teachers
Available Delivery Formats
This course contributes to 6.5 professional development hours.
Occurrences
There are no occurrences of Face to Face - Individual in Australia (WA) at this time.
Sessions
Defining Dyslexia
10 minutes
Presentation of a working definition of dyslexia for the day. Participants encouraged to write down questions they have about dyslexia and dyslexic students
Indicators and Impact
40 minutes
With a partner, participants create a list of indicators of dyslexia under headings provided then share with group.
Participants move into subject/interest groups to discuss the impact of relevant indicators in their Learning Area. Interest groups report back and common barriers to success are listed
Dyslexia Friendly Schools
40 minutes
Features from overseas accredited Dyslexia Friendly Schools are presented and teachers encouraged to assess their school in terms of the standards
Morning tea
30 minutes
Support Strategies
45 minutes
Participants are invited to share strategies working in their school under headings provided
Dyslexia in 2012 - using assistive technology
45 minutes
Presentation on and opportunity to look at some assistive technology that increases the likelihood of success in typical areas of weakness for dyslexics
Lunch
45 minutes
Resilience and self-advocacy
40 minutes
Presentation of research showing that resilience is a greater predictor of dyslexic success than gains in academic skills. Participants have the opportunity to take part in some of the activities from a program designed to develop dyslexic resilience
On the Road to Success
50 minutes
Participants discuss action they or their school can take to create a dyslexia-friendly school and increase experiences of success for dyslexic students.
Question time
15 minutes
Participants have the opportunity to ask any questions not already answered in the presentation.
What To Bring
School policy on support of dyslexic students, if there is one
User Rating
4.7
Latest Reviews
Please note the feedback listed here is unfiltered, and includes all comments and ratings collected.
Success with Dyslexia
Very well structured and full of valuable information and strategies.
Success with Dyslexia
Very informative. Plenty of ideas to assist children who struggle with Dyslexia.
Success with Dyslexia
Great practical advice and strategies offered. Really useful to not just hear theory, but also resources which are out there that I can use.
Vast amounts of information that once digested will be fab. I would have like to 'do' more but the things we did were great.
Very engaging presentation with a lot of useful information.
Small number in group allowed Shirley to address our school/students particular issues. Great interaction. Clear and informative.
Renita Wagenaar
A highly experienced presenter. It was great to tap into Shirley's knowledge and range of resources. Enjoyed having a small group setting.
Able to view the range of assertive technology gave me a direction to go in for some very specific students.
A good cross-section of information. Disappointing that the videos were unable to be full screen.
Jane O'Reilly
Excellent overview of Dyslexia and the tools that can assist children.
I would like more case studies (1 high school/primary) or examples (e.g. video) of a strategy being put to use. Perhaps a more 'hands on' opportunity to try some of the strategies – so having a chance to apply it.
Catharine Hughes
A detailed overview of Dyslexia and introduction to the "Success w/ Dyslexia" resilience program.
Great strategies – very practical
Informative, very easy to follow with great practical advice, very helpful
About the team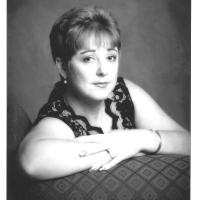 Creator
Shirley has a Masters degree in Special Education and has been teaching in the area of Special Needs for 30 years. She has taught in government and independent schools, primary and secondary, universities and TAFE. Shirley has also taught in several states of Australia and in the U.S. Her particular interests are specific learning difficulties, early childhood, education of young gifted children and literacy. She loves travel, reading and music.