General Description
Many dyslexic students feel defined by what they cannot do. Every day they have to do things they find hard but others seem to find easy. This course aims to show upper primary and secondary teachers what they can do to help dyslexic students to experience and acknowledge success. It examines the indicators and impact of dyslexia and what Dyslexia Friendly Schools can do to minimise the impact. Participants will explore a range of support strategies, including the use of assistive technology. They will also learn about new research that shows that resilience is a greater predictor of dyslexic success than gains in academic skills. A resilience program designed for dyslexic students will be outlined.
Audience
This course is designed for upper primary and secondary teachers
Available Delivery Formats
Format Description
Do you have a team of teachers interested in this course?
If several teachers would benefit from this course, you can purchase it for a team of teachers from your school. There is no limit to the number of teachers, but they must all teach at the school, and you must provide all their details at time of purchase
Regular Price - $1700 + GST
School Membership Price – 50% off - $850 + GST
To find out about School Membership visit tta.edu/go/membership
Try before you buy
It's a great idea for the PD Coordinator to review an online course before purchasing it for a team of teachers. PD Coordinators can do any online course for FREE once they have set up their account at tta.edu/go/freepd . If you want to recommend FREE PD to your PD Coordinator, click here to nominate them.
Money Back Guarantee - If you complete less than 25% of an online course and aren't impressed, simply visit tta.edu/go/refund to let us know what happened, and we will cancel your enrolment and provide a full refund.
If you are ready to purchase, Click here to order the Whole School Online version of this course now
Teaching Standards
1.1.2 Proficient Level – Physical, social and intellectual development and characteristics of students
1.2.2 Proficient Level – Understand how students learn
1.3.2 Proficient Level – Students with diverse linguistic, cultural, religious and socioeconomic backgrounds
1.5.2 Proficient Level – Differentiate teaching to meet the specific learning needs of students across the full range of abilities
1.6.2 Proficient Level – Strategies to support full participation of students with disability
2.5.2 Proficient Level – Literacy and numeracy strategies
2.6.2 Proficient Level – Information and Communication Technology (ICT)
3.2.2 Proficient Level – Plan, structure and sequence learning programs
3.3.2 Proficient Level – Use teaching strategies
3.4.2 Proficient Level – Select and use resources
Are you in NSW? If so, this is relevant for you

Completing this course will contribute 6 hours of NESA Registered PD addressing 1.1.2, 1.2.2, 1.3.2, 1.5.2, 1.6.2, 2.5.2, 2.6.2, 3.2.2. 3.3.2 & 3.4.2 from the Australian Professional Standards for Teachers towards maintaining Proficient Teacher Accreditation in NSW.
This course contributes to 6.0 professional development hours.
Occurrences
Enquire whether this course can run in your organisation or school
Sessions
No session information is available.
No Reviews
There are no reviews of this format at this time.


About the team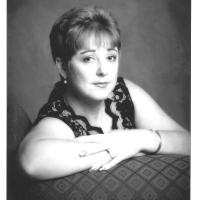 Creator
Shirley has a Masters degree in Special Education and has been teaching in the area of Special Needs for 30 years. She has taught in government and independent schools, primary and secondary, universities and TAFE. Shirley has also taught in several states of Australia and in the U.S. Her particular interests are specific learning difficulties, early childhood, education of young gifted children and literacy. She loves travel, reading and music.