Learning Areas
Teaching Standards
1.1.2 Proficient Level - Physica...

Use teaching strategies based on knowledge of students' physical, social and intellectual development and characteristics to improve student learning. (All States:National Standard 1.1 – Proficient Level {NSW uses BOSTES code -1.1.2})

1.2.2 Proficient Level - Underst...

Structure teaching programs using research and collegial advice about how students learn. (All States:National Standard 1.2 – Proficient Level {NSW uses BOSTES code -1.2.2})

1.3.2 Proficient Level - Student...

Design and implement teaching strategies that are responsive to the learning strengths and needs of students from diverse linguistic, cultural,religious and socioeconomic backgrounds. (All States:National Standard 1.3 – Proficient Level {NSW uses BOSTES code -1.3.2})

1.5.2 Proficient Level - Differe...

Develop teaching activities that incorporate differentiated strategies to meet the specific learning needs of students across the full range of abilities. (All States:National Standard 1.5 – Proficient Level {NSW uses BOSTES code -1.5.2})

1.6.2 Proficient Level - Strateg...

Design and implement teaching activities that support the participation and learning of students with disability and address relevant policy and legislative requirements. (All States:National Standard 1.6 – Proficient Level {NSW uses BOSTES code -1.6.2})

2.5.2 Proficient Level - Literac...

Apply knowledge and understanding of effective teaching strategies to support students' literacy and numeracy achievement. (All States:National Standard 2.5 – Proficient Level {NSW uses BOSTES code -2.5.2})

2.6.2 Proficient Level - Informa...

Use effective teaching strategies to integrate ICT into learning and teaching programs to make selected content relevant and meaningful. (All States:National Standard 2.6 – Proficient Level {NSW uses BOSTES code -2.6.2})

3.2.2 Proficient Level - Plan, s...

Plan and implement well structured learning and teaching programs or lesson sequences that engage students and promote learning. (All States:National Standard 3.2 – Proficient Level {NSW uses BOSTES code -3.2.2})

3.3.2 Proficient Level - Use tea...

Select and use relevant teaching strategies to develop knowledge, skills, problem solving and critical and creative thinking. (All States:National Standard 3.3 – Proficient Level {NSW uses BOSTES code -3.3.2})

3.4.2 Proficient Level - Select ...

Select and/or create and use a range of resources, including ICT, to engage students in their learning. (All States:National Standard 3.4 – Proficient Level {NSW uses BOSTES code -3.4.2})
General Description
Many dyslexic students feel defined by what they cannot do. Every day they have to do things they find hard but others seem to find easy. This course aims to show upper primary and secondary teachers what they can do to help dyslexic students to experience and acknowledge success. It examines the indicators and impact of dyslexia and what Dyslexia Friendly Schools can do to minimise the impact. Participants will explore a range of support strategies, including the use of assistive technology. They will also learn about new research that shows that resilience is a greater predictor of dyslexic success than gains in academic skills. A resilience program designed for dyslexic students will be outlined.
Audience
This course is designed for upper primary and secondary teachers
Available Delivery Formats
Format Description
Course Access - This course is available 24/7. Begin the course when it suits you. After completing the course you will still have ongoing access to review content.
Important information for schools with an Unlimited Online Subscription Package Please ignore the listed prices. The correct discounts will be applied to all enrolments. Make sure to select your school to pay for you.
Did you know that this course is FREE with an Unlimited Online Subscription Package? Click here to learn more
Are you interested in purchasing this course for a team of teachers? - See the 'ONLINE - TEAM' tab above
Money Back Guarantee - If you complete less than 25% of an online course and aren't impressed, simply visit tta.edu/go/refund to let us know what happened, and we will cancel your enrolment and provide a full refund.
Teaching Standards
1.1.2 Proficient Level – Physical, social and intellectual development and characteristics of students
1.2.2 Proficient Level – Understand how students learn
1.3.2 Proficient Level – Students with diverse linguistic, cultural, religious and socioeconomic backgrounds
1.5.2 Proficient Level – Differentiate teaching to meet the specific learning needs of students across the full range of abilities
1.6.2 Proficient Level – Strategies to support full participation of students with disability
2.5.2 Proficient Level – Literacy and numeracy strategies
2.6.2 Proficient Level – Information and Communication Technology (ICT)
3.2.2 Proficient Level – Plan, structure and sequence learning programs
3.3.2 Proficient Level – Use teaching strategies
3.4.2 Proficient Level – Select and use resources
Are you in NSW? If so, this is relevant for you

Completing this course will contribute 6 hours of NESA Registered PD addressing 1.1.2, 1.2.2, 1.3.2, 1.5.2, 1.6.2, 2.5.2, 2.6.2, 3.2.2. 3.3.2 & 3.4.2 from the Australian Professional Standards for Teachers towards maintaining Proficient Teacher Accreditation in NSW.
This course contributes to 6.0 professional development hours.
Occurrences
Sessions
Defining dyslexia
15 minutes
Presentation of a working definition of dyslexia. Participants watch a video explaining the dyslexic brain and are encouraged
to share in Forum 1 questions they have about dyslexia and dyslexic students.
Indicators and Impact
1 hour
Participants read a list of indicators of dyslexia and tick those seen in a dyslexic individual they would like to support. They identify hurdles these are likely to create in their Area. Working with a partner, they undertake a simulation activity that gives some insight into the psychological/emotional impact of dyslexia. Participants will watch a video in which dyslexics talk about how it feels to be dyslexic. They read a list of common strengths of dyslexics then watch a video on 'The Dyslexic Advantage'. In Forum 2, participants discuss observations about the impact of dyslexia.
Dyslexia Friendly Schools/Workplaces
1 hour
Participants read about the BDA Dyslexia Friendly accreditation. They conduct a private audit of their school/workplace, filling out a detailed form. They set two targets for their school/workplace. They go to a website to read through a sample policy and provision plan. They look at websites/videos showing what is being done at some schools/workplaces. In Forum 3, participants share observations about policy and provision.
Support Strategies
1 hour
Participants read about physical modifications, task modifications, instructional strategies and assessment strategies. They watch videos on dyslexia-friendly fonts and a number of strategies. They highlight support strategies already implemented in one colour and strategies they intend to implement in another. They trial at least 2 strategies. In Forum 4 they share support strategies that they have found to be effective.
Using Assistive Technology
1 hour
Participants read about and access links to information about/videos of a variety of assistive technologies that can be helpful to a dyslexic individual. They identify the technologies that could practically be used in their setting. In Forum 5 they share experiences with use of at least one piece of technology.
Resilience and Self-Advocacy
1 hour
Participants will read about research showing that resilience is a greater predictor of dyslexic success than gains in academic skills. They will look at some sample lessons from a program designed to develop resilience in dyslexic students. They will watch video footage of the program in action. In Forum 6 they will share elements of the program they feel they could use in their setting.
On The Road To Success
45 minutes
In this session participants have a choice of creating an action plan for achievement of the goals they selected for their workplace using a template provided OR reading a case study and writing up an IEP for the dyslexic student.
In Forum 7, participants share how they could put the case study student or an individual they work with in their workplace 'on the road to success'.
User Rating
4.6
Latest Reviews
Please note the feedback listed here is unfiltered, and includes all comments and ratings collected.
Success with Dyslexia - Shirley Houston
Student in my class with Dyslexia
Success with Dyslexia - Shirley Houston
Very good quality and very relevant
Success with Dyslexia - Shirley Houston
Excellent. Great mix of resources and excellent links to learn more and inform fellow staff
Success with Dyslexia - Shirley Houston
I loved the diversity of resources and the provision of where to study next and how to expand my knowledge beyond this course
Success with Dyslexia - Shirley Houston
The information this course provided me with and gave me access to regarding dyslexia was highly relevant and gave me a very good insight into the topic. The additional resources such as references to websites, video clips and TeD Talks were excellent.
Success with Dyslexia - Shirley Houston
The course was very informative but I felt rather than having promotional videos of products available I would have appreciated knowing the experiences of people using the equipment or programs and which would be considered the most beneficial.
Also free products would be helpful for students/schools that can't afford access to all that is available.
Success with Dyslexia - Shirley Houston
This course was very detailed and heavy in content. Some sections were not very practical in it's application in the classroom. Module 5 was the only useful module that really supplied the information that I needed.
Success with Dyslexia
I enjoyed the beginning of the course and the information about what dyslexia actually is. I felt the course had too much content for a "one day" course and went in directions I didn't find relevant. I was hoping for more strategies for how to help those with dyslexia. I believe this is in a different course??
Success with Dyslexia
Shirley was very responsive to any questions or comments made throughout the online course.The course had a fabulous variety of learning materials from written text to visuals (diagrams) to You Tube clips. I found this very engaging.
The course built upon knowledge in small, manageable increments.
There was a good variety of tasks. The information was heavily research-based so you were confident that the information you were learning was current and meaningful.
Success with Dyslexia
I found the course to be super informative. I learnt a lot about Dyslexia and learnt about many strategies and resources that will be useful for all students. Shirley was very knowledgable, encouraging, and provided all course members with thorough feedback.
Success with Dyslexia
I really enjoyed this course and got a lot out of it. I found the activities very useful and relevant. I've done online courses where the activities were not very relevant to my current situation and I'm happy to report that this was not the case with this course.
Success with Dyslexia
Great course. I gained a huge amount of insight into dyslexia (and learners in general), and lots of practical tips that I can take in to the classroom to benefit all of my students, and especially those with dyslexia.
Success with Dyslexia
This course got me thinking about how all our students learn and the different types of learners in our rooms.
The challenges and advantages our dyslexic learners have and how we can make learning more engaging for them.
The course gave me techniques and tools I can use to help with the skills that dyslexic students need more support with.
Success with Dyslexia
I would like to say how helpful and enlightening this course was for me.
I am so grateful that I had the opportunity to be a part of this
course.
Thank you.
Success With Dyslexia
The course provided an excellent introduction to the definition of
dyslexia and provided practical activities to implement learning. The
use of comment boards allowed for greater engagement and learning
between peers.
Success with Dyslexia
Very relevant to address student needs
Success with Dyslexia
A thorough and informative course filled with resources, knowledge and ideas on helping dyslexic students.
Success with Dyslexia
It was informative and useful for a general overview or introduction to Dyslexia.
Success with Dyslexia
Very informative, with lots of extra resources to view at later stages. I felt that the professional hours accredited to this course were in fact much less than the time spent reading/viewing and then responding to the activities. I'm sure if you attended the face to face course much information and activities undertaken would have been presented in a much quicker manner. I certainly spent more than 6 hours.
Success with Dyslexia
Very insightful course. Shirley was a great facilitator – there to answer queries and pose pensive questions.
About the team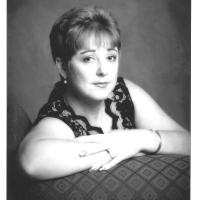 Creator
Shirley has a Masters degree in Special Education and has been teaching in the area of Special Needs for 30 years. She has taught in government and independent schools, primary and secondary, universities and TAFE. Shirley has also taught in several states of Australia and in the U.S. Her particular interests are specific learning difficulties, early childhood, education of young gifted children and literacy. She loves travel, reading and music.