Learning Areas
Teaching Standards
1.2.2 Proficient Level - Underst...

Structure teaching programs using research and collegial advice about how students learn. (All States:National Standard 1.2 – Proficient Level {NSW uses BOSTES code -1.2.2})

1.5.2 Proficient Level - Differe...

Develop teaching activities that incorporate differentiated strategies to meet the specific learning needs of students across the full range of abilities. (All States:National Standard 1.5 – Proficient Level {NSW uses BOSTES code -1.5.2})

1.6.2 Proficient Level - Strateg...

Design and implement teaching activities that support the participation and learning of students with disability and address relevant policy and legislative requirements. (All States:National Standard 1.6 – Proficient Level {NSW uses BOSTES code -1.6.2})

2.1.2 Proficient Level - Content...

Apply knowledge of the content and teaching strategies of the teaching area to develop engaging teaching activities. (All States:National Standard 2.1 – Proficient Level {NSW uses BOSTES code -2.1.2})

2.5.2 Proficient Level - Literac...

Apply knowledge and understanding of effective teaching strategies to support students' literacy and numeracy achievement. (All States:National Standard 2.5 – Proficient Level {NSW uses BOSTES code -2.5.2})
General Description
Systematic Synthetic Phonics has been identified in Australia and other English-speaking countries as the most successful approach to the teaching of reading and spelling. This part-to-whole approach involves 'breaking' words into separate phonemes which can then be blended together to read or spell a written word. In December 2005, DEST published the results of its National Inquiry into the Teaching of Literacy. It determined that if synthetic phonics was taught first, "the combined effects" of phonics instruction and whole language instruction was significantly more effective than phonics instruction on its own. Sadly, six years later, many teachers do not know what synthetic phonics is and work in schools where there is nothing systematic about the way in which phonics is taught. This seminar provides participants with an opportunity to look at models of synthetic phonics instruction and become familiar with effective and fun-filled strategies for such instruction.
Audience
Primary school teachers, especially those working in early childhood, will benefit from this workshop.
Available Delivery Formats
Format Description
This course is always open and you can join at any time.
Please note that we run this online course on the Open Learning platform, and you should expect an invitation to the course within 2 working days. There are no set times when you must attend any webinars etc, everything you need will be ready to access inside the course. If you have any problems accessing the course please contact admin@tta.edu.au and we will assist you.
This course contributes to 6.0 professional development hours.
Occurrences
There are no occurrences of Face to Face - Individual in Australia (WA) at this time.
Sessions
Phonics instruction at your school
25 minutes
Participants are presented with a definition and comparison of synthetic and analytic phonics instruction (includes video). They discuss the form of phonics instruction at their school.
Synthetic Phonics - the research
25 minutes
Presentation on research findings from English-speaking countries
Principles of synthetic phonics programs
40 minutes
Participants evaluate their phonics program using a checklist of principles
Morning tea
30 minutes
Comparing synthetic phonics programs
1 hour and 10 minutes
Participants look closely at and compare components of 2 programs: Letters and Sounds
Get Reading Right
Lunch
50 minutes
Multisensory activities for teaching synthetic phonics
1 hour
Participants take part in multisensory activities and games they can use in a synthetic phonics program
Resources for teaching synthetic phonics
30 minutes
Participants are shown a range of resources including Dandelion Readers, ReadWrite Inc and Phonics Hero
The place of synthetic phonics in a balanced literacy program
30 minutes
Participants discuss ways in which they can incorporate synthetic phonics teaching in their literacy program
No Reviews
There are no reviews of this format at this time.


About the team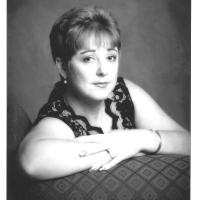 Creator
Shirley has a Masters degree in Special Education and has been teaching in the area of Special Needs for 30 years. She has taught in government and independent schools, primary and secondary, universities and TAFE. Shirley has also taught in several states of Australia and in the U.S. Her particular interests are specific learning difficulties, early childhood, education of young gifted children and literacy. She loves travel, reading and music.