General Description
Are you an English teacher, and an avid reader? Ever been disappointed by the fact that your students would rather pick up a game console than a book? This course looks at ways to encourage the love of reading, and to teach students to be critical readers.
Traditional approaches to reading are not necessarily the best ways to do this – we need to look at new and exciting ways to approach texts in the class, and to new ways of communicating our expectations around reading to our students. Learn how to best share your passion for books and stimulate it in others.
Audience
This product is aimed at secondary English teachers, mainly across years 7 – 10.
Available Delivery Formats
Format Description
Do you have a team of teachers interested in this course?
If several teachers would benefit from this course, you can purchase it for a team of teachers from your school. There is no limit to the number of teachers, but they must all teach at the school, and you must provide all their details at time of purchase
Regular Price - $1700 + GST
School Membership Price – 50% off - $850 + GST
To find out about School Membership visit tta.edu/go/membership
Try before you buy
It's a great idea for the PD Coordinator to review an online course before purchasing it for a team of teachers. PD Coordinators can do any online course for FREE once they have set up their account at tta.edu/go/freepd . If you want to recommend FREE PD to your PD Coordinator, click here to nominate them.
Money Back Guarantee - If you complete less than 25% of an online course and aren't impressed, simply visit tta.edu/go/refund to let us know what happened, and we will cancel your enrolment and provide a full refund.
If you are ready to purchase, Click here to order the Whole School Online version of this course now
This course looks at a variety of ways in which you can encourage your students to read both in and out of the classroom. We look at what gets in the way of reading, and how to strategically work with it in your classroom.
Teaching Standards
1.2.2 Proficient Level – Understand how students learn
2.1.2 Proficient Level – Content and teaching strategies of the teaching area
2.5.2 Proficient Level – Literacy and numeracy strategies
3.1.2 Proficient Level – Establish challenging learning goals
Are you in NSW? If so, this is relevant for you

Completing this course will contribute 6 hours of NESA Registered PD addressing 1.2.2, 2.1.2, 2.5.2 and 3.1.2 from the Australian Professional Standards for Teachers towards maintaining Proficient Teacher Accreditation in NSW.
This course contributes to 6.0 professional development hours.
Sessions
No session information is available.
No Reviews
There are no reviews of this format at this time.


About the team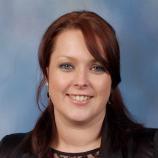 Creator
Lauren Cook can't remember a time when she didn't want to teach. From the beginning of her career in 2001, she strove to understand what was at the basis of good teaching and learning.
Lauren spent many of her early years of teaching in brand new schools, where the exploration of best practice was at the forefront. Lauren undertook a variety of leadership roles from curriculum to professional learning to student management. She also joined the Faculty of Education at Deakin University to work with pre-service teachers.
In 2010, Lauren became an Assistant Principal, but missed her role in the classroom. She now wants to focus more on teaching and learning, and contributing to developing professional networks of teachers committed to best practice.