Learning Areas
Teaching Standards
1.2.2 Proficient Level - Underst...

Structure teaching programs using research and collegial advice about how students learn. (All States:National Standard 1.2 – Proficient Level {NSW uses BOSTES code -1.2.2})

2.1.2 Proficient Level - Content...

Apply knowledge of the content and teaching strategies of the teaching area to develop engaging teaching activities. (All States:National Standard 2.1 – Proficient Level {NSW uses BOSTES code -2.1.2})

2.5.2 Proficient Level - Literac...

Apply knowledge and understanding of effective teaching strategies to support students' literacy and numeracy achievement. (All States:National Standard 2.5 – Proficient Level {NSW uses BOSTES code -2.5.2})

3.1.2 Proficient Level - Establi...

Set explicit, challenging and achievable learning goals for all students. (All States:National Standard 3.1 – Proficient Level {NSW uses BOSTES code -3.1.2})
General Description
Are you an English teacher, and an avid reader? Ever been disappointed by the fact that your students would rather pick up a game console than a book? This course looks at ways to encourage the love of reading, and to teach students to be critical readers.
Traditional approaches to reading are not necessarily the best ways to do this – we need to look at new and exciting ways to approach texts in the class, and to new ways of communicating our expectations around reading to our students. Learn how to best share your passion for books and stimulate it in others.
Audience
This product is aimed at secondary English teachers, mainly across years 7 – 10.
Available Delivery Formats
Format Description
Most TTA online courses are available with an Online Subscription. For a little more than the price of one course, you can gain up to 20 PD hours per year. Learn more HERE.
A normal online course is delivered over 1-12 weeks and is worth from 3-12 PDhrs depending on the course content and its objectives. Participants will not need to take time off, the course date is the START date only, end dates will be advertised with course hours.
This course looks at a variety of ways in which you can encourage your students to read both in and out of the classroom. We look at what gets in the way of reading, and how to strategically work with it in your classroom.

Getting Online
Please note that this is an Online learning format and we use the platform
Open Learning
. You have a set time-frame to complete the course and can so at your own pace within the start and end dates (advertised – select 'See More' in the 'Occurrence' section below). There are no set times where you have to attend any webinars etc, everything you need will be within the Open Learning Platform. If you have any problems navigating Open Learning please contact either
admin@tta.edu.au
or
your Presenter
and we will do all we can we can to assist you.
This course contributes to 6.0 professional development hours.
Occurrences
There are no occurrences of Online - Individual in Australia (ACT) at this time.
Sessions
What Gets in the Way of Reading
1 hour
This session looks at research as to what gets in the way of reading. This gives us a firm knowledge base to begin discussing strategies to combat this.
Improving Attitudes to Reading
1 hour
This session covers some basic strategies for improving students' attitudes to reading.
'Accidentally' Incorporating Reading
1 hour
Looking to include more reading in your classroom? These strategies are so easy and so clever that your class wont even realise they are reading more!
Literature Circles
1 hour
Literature Circles are a great strategy for incorporating reading and allowing students to process what they are reading more effectively. This sessions looks at how to run them and with what.
What Good Readers Do
1 hour
This session introduces you to key skills that good readers use – how to break them down and teach them concretely.
Readers' Notebooks
1 hour
Another strategy for practising the skills that good readers apply.
User Rating
4.1
Latest Reviews
Please note the feedback listed here is unfiltered, and includes all comments and ratings collected.
Making Students enthusiastic and Critical Readers
Thank you for a well-designed course that was both informative and productive – I have walked away with a variety of readings to share with others but also some great resources I've created throughout my interactions with each module. I think the workload was balanced but challenging at the same time and I've walked away excited with some fresh ideas for bringing some enthusiasm about reading back to my students. I can't say there was anything that was irrelevant or didn't really work or needs improvement. I look forward to more courses by Lauren Cook!
Making Students enthusiastic and Critical Readers
This was an average course. There were some interesting ideas but I would have found it more useful to be given readings and information based on current research. As it was, most of the ideas in the course seemed to be based on anecdotal evidence about students' reading habits. I also found that I was having to provide far more ideas than I was getting back, and I found it difficult at times to know if I was correctly completing the tasks required.
Making Students enthusiastic and Critical Readers
I have enjoyed this course as it has given me a chance to put my mind to a problem many of us face as teachers – how do we engage children in reading. The course has given some very practicable advice and suggestions and I feel confident integrating these activities into my classroom. There were at times I would have like more guidance with finding my way through some of the tasks, and to have more contact and discussion with other participants would have been good – I'm not sure how this would be achieved. overall this was a very positive experience.
Making Students enthusiastic and Critical Readers
I enjoyed the course content and have completed the course with the knowledge of several new strategies that I will implement in my classroom.
Making Students enthusiastic and Critical Readers
I thoroughly enjoyed the course and found it beneficial for my teaching and learning. I found the course content to be highly insightful and detailed and it gave me excellent strategies to include in my digital classroom.
Making Students enthusiastic and Critical Readers
I found this an interesting course which helped me to re-examine my teaching and equipped me with new strategies to introduce to my classroom.
Making Students enthusiastic and Critical Readers
The course was helpful in providing different strategies and practical activities to make students more excited and engaged when reading.
Making Students enthusiastic and Critical Readers
This course made me consider what activities I was doing around reading and whether or not those activities were beneficial to students. This motivated me to create and find some much more interesting activities to do in the classroom around reading.
Making Students enthusiastic and Critical Readers
I found the information in this course to be very useful. I have begun using some of the ideas discussed successfully in my own classes, such as literature circles and readers' notebooks. I would recommend this course to other teachers.
Making Students enthusiastic and Critical Readers
The content of the course was interesting and relevant there were some good strategies suggested which I will be using in the classroom.
Making Students enthusiastic and Critical Readers
The course was really helpful in inspiring me to continue to courage young adults at my school to read widely! I picked up some valuable tips on guiding literature circles and also found the forum aspects of the course to be helpful because the participants could bounce ideas off each other.
It was worthwhile doing this course and I thank Lauren for her information and enthusiasm. It's always good to put our heads together as teachers and look at what really works in the classroom. I walked away with some excellent practical ideas to take into my classroom!
About the team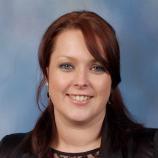 Creator
Lauren Cook can't remember a time when she didn't want to teach. From the beginning of her career in 2001, she strove to understand what was at the basis of good teaching and learning.
Lauren spent many of her early years of teaching in brand new schools, where the exploration of best practice was at the forefront. Lauren undertook a variety of leadership roles from curriculum to professional learning to student management. She also joined the Faculty of Education at Deakin University to work with pre-service teachers.
In 2010, Lauren became an Assistant Principal, but missed her role in the classroom. She now wants to focus more on teaching and learning, and contributing to developing professional networks of teachers committed to best practice.
Creator
If you hold a current TTA Subscription you can enrol into this course for free. To learn more, visit tta.edu.au/go/subscription
Please review the course details to learn how many PD hours this course contributes.