Learning Areas
Teaching Standards
1.2.2 Proficient Level - Underst...

Structure teaching programs using research and collegial advice about how students learn. (All States:National Standard 1.2 – Proficient Level {NSW uses BOSTES code -1.2.2})

1.4.2 Proficient Level - Strateg...

Design and implement effective teaching strategies that are responsive to the local community and cultural setting, linguistic background and histories of Aboriginal and Torres Strait Islander students(All States:National Standard 1.4 – Proficient Level {NSW uses BOSTES code -1.4.2})

1.6.2 Proficient Level - Strateg...

Design and implement teaching activities that support the participation and learning of students with disability and address relevant policy and legislative requirements. (All States:National Standard 1.6 – Proficient Level {NSW uses BOSTES code -1.6.2})
General Description
There is a growing awareness of the importance of working memory in many areas of life including learning, attention and social skills. New research suggests that working memory is a better predictor of academic attainment than IQ. This course will develop understanding of working memory and the impact of working memory deficits in the Primary School classroom. Participants will be familiarized with tools available for measuring working memory capacity. They will be given strategies for supporting children with weak working memory in the classroom. A brief look at memory training programs such as CogMed and Jungle Memory will be followed by a discussion of the controversial question 'Can working memory in children be enhanced by training programs?'
Available Delivery Formats
This course contributes to 6.0 professional development hours.
Occurrences
There are no occurrences of Face to Face - Individual in Australia (WA) at this time.
Sessions
Understanding childhood working memory
1 hour
Participants will do memory tasks and discuss models of working memory (verbal and visuo-spatial). They will discuss working memory capacity and loss and changes that occur during childhood
Characteristics of children with weak working memory
30 minutes
Participants will discuss indicators of weak working memory in children on a checklist and use it to identify at least one current student with weak working memory
MORNING TEA
30 minutes
Tools for measuring working memory capacity
1 hour
Participants will be introduced to a variety of tasks and tools that can be used by teachers or psychologists to measure working memory capacity. They will use several of these to measure their own working memory.
The impact of working memory deficits in the Primary classro
1 hour
Participants will discuss the impact of weak working memory on various aspects of learning and socialisation, including performance on specific literacy and numeracy tasks
LUNCH
45 minutes
Supporting children with working memory deficits
1 hour and 15 minutes
Participants will be provided with strategies for reducing working memory load. They will develop a plan of intervention for their classroom. Finally, they will look at video clips outlining a number of working memory training programs and discuss the controversial question 'Can working memory in children be improved by training programs?'
What To Bring
Coloured pencils, paper, examples of memory aids that are successful in the classroom
User Rating
5.0
Latest Reviews
Please note the feedback listed here is unfiltered, and includes all comments and ratings collected.
Great overview of Working Memory and the impact upon the student. Very practical methods to put in place in the classroom.
Veronica Morcom
Shirley has obvious in-depth knowledge about many aspects of teaching. This course was very informative and allowed for ongoing interaction between presenter/participants.
About the team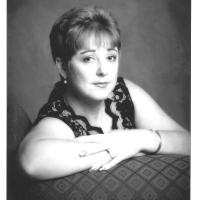 Creator
Shirley has a Masters degree in Special Education and has been teaching in the area of Special Needs for 30 years. She has taught in government and independent schools, primary and secondary, universities and TAFE. Shirley has also taught in several states of Australia and in the U.S. Her particular interests are specific learning difficulties, early childhood, education of young gifted children and literacy. She loves travel, reading and music.