Learning Areas
Teaching Standards
2.1.2 Proficient Level - Content...

Apply knowledge of the content and teaching strategies of the teaching area to develop engaging teaching activities. (All States:National Standard 2.1 – Proficient Level {NSW uses Australian Professional Standards for Teachers code -2.1.2})

4.5.2 Proficient Level - Use ICT...

Incorporate strategies to promote the safe, responsible and ethical use of ICT in learning and teaching. (All States:National Standard 4.5 – Proficient Level {NSW uses Australian Professional Standards for Teachers code -4.5.2})
General Description
There has been a lot of press about the iPad and how this technology can make a difference to teaching & the classroom. Its design, functionality and capabilities certainly offer lots of possibilities for the education arena & has been proposed as a 21st Century learning tool. How can the iPad improve outcomes in the Secondary English Classroom?
This course explores the various applications that can be used in Secondary English and provides opportunities for teachers to:
Be exposed to a variety of applications in the English subject area that can improve teaching and bring your classroom into the 21st Century.
Understand how applications can reflect curriculum and learning outcomes.
Learn how to incorporate iPads into your daily lesson plans.
Develop the use of iPad applications as an assessment tool.
Appreciate the benefits for students as a motivation tool.
Audience
Secondary English or Literature teachers. May also be appropriate for Upper Primary teachers.
Available Delivery Formats
Format Description
24/7 lifetime course access


IMPORTANT INFORMATION:
- If you have a TTA subscription or membership please ignore the pricing when enrolling. Rest assured if your school has a subscription you will not be charged and for Memberships, your invoice will be adjusted accordingly to reflect your discount.
- If you have no subscription or membership but you are interested in placing a bulk discounted order for a team of teachers see the ONLINE TEAM tab above.
- For more details on our Unlimited Online Subscription packages Click here .
- Money-Back Guarantee – If you complete less than 25% of an online course and aren't impressed, simply visit tta.edu/go/refund to let us know what happened, and we will cancel your enrolment and provide a full refund.


Teaching Standards
2.1.2 Proficient Level – Content and teaching strategies of the teaching area
4.5.2 Proficient Level – Use ICT safely, responsibly and ethically
Are you in NSW? If so, this is relevant for you
Completing this course will contribute 6 hours of NSW Education Standards Authority (NESA) Registered PD addressing 2.1.2 & 4.5.2 from the Australian Professional Standards for Teachers towards maintaining Proficient Teacher Accreditation in NSW.
TTA (Teacher Training Australia) is endorsed to provide the NSW Education Standards Authority (NESA) Registered Professional Development for teachers accredited at Proficient and Lead Level Teacher.
This course contributes to 6.0 professional development hours.
Occurrences
Sessions
Welcome & Overview
1 hour
Brief PowerPoint outlining benefits of iPads, outcomes & possibilities in the English classroom.
Explore productivity apps like Keynote, Strip Designer, doCAS, etc.
- includes screenshots, demonstration & video
Apps for spelling & reading
1 hour and 40 minutes
Overview of Spellboard, Sight Words pro etc. Using these apps to expand and develop technical skills in English as well as integrating technology into the English Curriculum.
Applications – Reading apps – iBooks, individual books, and book libraries. How can the iPad inspire reading?
Comics, magazines, newspapers & other e-resources to inspire reading.
-includes screenshots, demonstration & video
Applications for Writing
1 hour
Explores a variety of writing apps that inspire & motivate students to 'want' to write.
Keynote, Pages, Strip Designer, Creative Book Builder, Grafio, Tools4Students, ReadnRespond, iHomework, Ideas for Writing etc.
Demonstrations, Video & Examples
Applications for Speaking & Listening
1 hour
Exploring apps that develop Speaking & Listening skills:
Podcaster HD, Aurasma, Explain Everything, Show Me, Knowmia Teach, Educreation, Sound Note, Explain a Website, iMovie
-includes screenshots, demonstration & video
Applications for Poetry & Literature
1 hour
Exploring applications to utilize in poetry and literature lessons.
Apps explored: Essay Writing Guide, Ideas for Writing, Sling Note, SimpleNEasy App – Learn English, Grammar Up, Poetry Creator, Poet's Pad, Shakespeare, Shakespeare in Bits
Conclusion
20 minutes
Final thoughts & tying in with Curriculum.
User Rating
4.1
Latest Reviews
Please note the feedback listed here is unfiltered, and includes all comments and ratings collected.
Using iPads in the Secondary English Classroom - Karina Barley
Great content, really useful identification of apps that I can incorporate in my teaching pedagogy.
Using iPads in the Secondary English Classroom - Karina Barley
The course was excellent in relation to providing a range of apps. I found some very good apps that I plan to use in my lessons. However, I thought that the actual integration of the ICT into programs was lacking. Providing English specific exemplars would have been very helpful. I felt as though the course just threw a bunch of apps at me.
Using iPads in the Secondary English Classroom - Karina Barley
Using iPads in the Secondary English Classroom
Relevant discussions and content that is easily applicable to the secondary English classroom.
Using iPads in the Secondary English Classroom
Was informative in regards to different types of apps. However not much information of how to use Ipads effectively.
Using iPads in the Secondary English Classroom
I discovered so many useful applications that were engaging for students in the secondary classroom. It allowed me to embrace technology and become more confident with the use of devices. The convenor always replied promptly and the open learning site was easy to navigate.
Using iPads in the Secondary English Classroom
I found this course to be very informative and engaging. I highly recommend it.
Using iPads in the Secondary English Classroom
A useful course that provided me with some strategies and ideas for using different apps in my BYOD classroom.
Using iPads in the Secondary English Classroom
I found the course very informative. It offered valuable tools that I was previously unaware of. The information attached to each activity offered insight into why technology is worthwhile with the current student, whilst offering ways for implementation. It has successfully opened the door for implementing ICT into the classroom.
Using iPads in the Secondary English Classroom
Administrator of the course was very efficient and replied almost instantly. Some great ideas for use of Apps in the classroom.
Using iPads in the Secondary English Classroom
Very useful range of apps explained, although some were primary style. I would like to see the costing/ in app purchase breakdown in the course content as many were prohibitive, and it is useful to gauge the overall costs before choosing which to install. A lot of time was wasted installing and then finding you had to purchase before you could do anything meaningful and really judge the value of the product. Perhaps a shared "review" section might be useful to quickly check what other teachers had found out about the app. There were so many apps and ideas to investigate that the hours credited could be increased. Some only run on different systems / updates and that is difficult to manage but some could be alerted to. I really learned a lot from this course.
About the team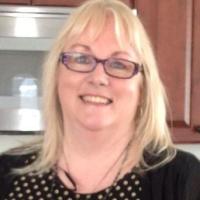 Creator
Karen Barley is an internationally recognized educational consultant specializing in the needs of children with autism and their families. She has over 30 years of expertise as an educator, private one-on-one consultant, course developer and educational technology specialist.
Karen is especially successful connecting with children who have autism and creating behavioral, sensory and educational strategies that help children reach their full potential. Her highly personable style, combined with extensive research, knowledge and firsthand experience of the needs of children with autism, makes her extremely effective and innovative in tailoring individual solutions for families and their schools. Using new and existing approaches Karen integrates her pioneering work with iPad technology to create differentiated educational programs where children with autism can consistently experience success while learning.
In addition, Ms. Barley is an accomplished and engaging, sought after public speaker and teacher trainer. She has shared her significant insights and knowledge on such subjects as, Technology in Education, Technology and Autism, Autism Awareness, 21st Century Learning, Technology and Curriculum Development and other subjects in the United States, Australia and as a keynote guest speaker for international face to face and online conferences.
She is now undertaking her PHD and is a sessional teacher at Monash University.