Learning Areas
Teaching Standards
General Description
The course that has arguably seen the biggest change is the Year 12 Extension One course. Some of the previous material remains. But so much is completely changed that the familiarization with the new material could prove real challenge.
This course will help overcome these difficulties. A full treatment of vectors will be provided, addressing every single dot point of the new syllabus. The required geometric proofs using vectors will be covered in full and comprehensively, as will sum, difference and scalar product of vectors.
Projectile Motion in terms of vectors will be presented, in full with teaching notes and extensive examples.
While all material in the calculus topic will be covered, particular emphasis will be given to Differential Equations and Slope Fields.
A full presentation on Bernoulli and Binomial Distributions will be made, along with Normal Approximations and Sample Proportion.
Teachers will finish the course better equipped to teach the course, with assessment ideas, sample test questions and comprehensive electronic resources.
Audience
Secondary Mathematics teachers
Available Delivery Formats
This course contributes to 5.0 professional development hours.
Occurrences
| | Start Date | Location | Availability | Price | | |
| --- | --- | --- | --- | --- | --- | --- |
| Enrol Now | 18/09/2019 | Northern Sydney | Places available | $354 + GST | | Enrol Now |
| Enrol Now | 12/11/2019 | Sydney CBD | Places available | $354 + GST | | Enrol Now |
Sessions
No session information is available.
No Reviews
There are no reviews of this format at this time.


About the team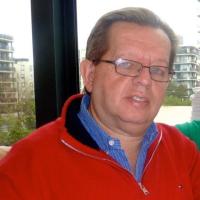 Creator
Morris has previously occupied the position of Head of Mathematics and Mathematics Technology at Reddam House, Kincoppal Rose Bay and The Emanuel School in Sydney. Qualified with an M.A. in pure mathematics and a B. Ed. (maths), Morris has experience teaching in a wide variety of schools and has delivered many professional development courses for mathematics teachers both in Australia and overseas. Morris was recognised in 2006 with an Outstanding National Achievement for Excellence by a Teacher the National Awards for Quality Schooling. Morris has also been designated by Apple as a Distinguished Educator.