Learning Areas
Teaching Standards
General Description
The Year 12 Mathematics Advanced Course will provide several obstacles for teachers and students alike. The extended treatment of graphing functions will be made easier with electronic resources that can be use to deliver the new material to students comprehensively and with premade electronic resources. This will be extended to cover Exponential, Logarithmic and Trigonometric Functions.
A detailed treatment of the calculus of these functions along with applications will inform teachers of what is expected and how to achieve it. The new material on annuities will be covered in detail along with present and future value.
Most important will be a comprehensive coverage of the new Statistical Analysis topic. Included will be Bivariate Data Sets, Correlation Coefficients, Best Fit, Linear Regression and Continuous Random Variables.
Ideas for investigations will also be presented, along with sample test questions and electronic resources.
Available Delivery Formats
This course contributes to 5.0 professional development hours.
Occurrences
| | Start Date | Location | Availability | Price | | |
| --- | --- | --- | --- | --- | --- | --- |
| Enrol Now | 13/09/2019 | Northern Sydney | Places available | $354 + GST | | Enrol Now |
| Enrol Now | 08/11/2019 | Sydney CBD | Places available | $354 + GST | | Enrol Now |
Sessions
No session information is available.
No Reviews
There are no reviews of this format at this time.


About the team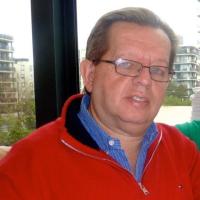 Creator
Morris has previously occupied the position of Head of Mathematics and Mathematics Technology at Reddam House, Kincoppal Rose Bay and The Emanuel School in Sydney. Qualified with an M.A. in pure mathematics and a B. Ed. (maths), Morris has experience teaching in a wide variety of schools and has delivered many professional development courses for mathematics teachers both in Australia and overseas. Morris was recognised in 2006 with an Outstanding National Achievement for Excellence by a Teacher the National Awards for Quality Schooling. Morris has also been designated by Apple as a Distinguished Educator.