Learning Areas
Teaching Standards
General Description
The new Year 11 Mathematics Advanced Course presents a variety of challenges. How best to introduce Functions and Polynomials in a meaningful and engaging way. Can we make calculus less of a mystery and get across vital ideas to students? Logarithmic and Exponential Functions present a challenge to the most experienced of teachers, and now we are presenting difficult material to a younger cohort. Probability with a new notation and far more considered treatment of Conditional Probability will also be treated in such a way as to contain valuable insights into both the mathematics and teaching of new this new material.
Sample examination questions, electronic resources and a considered treatment of possible assessment tasks will all combine to make this course invaluable for teachers.
Available Delivery Formats
This course contributes to 5.0 professional development hours.
Occurrences
| | Start Date | Location | Availability | Price | | |
| --- | --- | --- | --- | --- | --- | --- |
| Enrol Now | 12/09/2019 | Northern Sydney | Places available | $354 + GST | | Enrol Now |
| Enrol Now | 07/11/2019 | Sydney CBD | Places available | $354 + GST | | Enrol Now |
Sessions
No session information is available.
No Reviews
There are no reviews of this format at this time.


About the team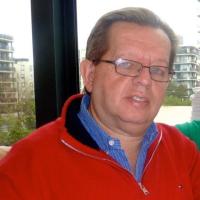 Creator
Morris has previously occupied the position of Head of Mathematics and Mathematics Technology at Reddam House, Kincoppal Rose Bay and The Emanuel School in Sydney. Qualified with an M.A. in pure mathematics and a B. Ed. (maths), Morris has experience teaching in a wide variety of schools and has delivered many professional development courses for mathematics teachers both in Australia and overseas. Morris was recognised in 2006 with an Outstanding National Achievement for Excellence by a Teacher the National Awards for Quality Schooling. Morris has also been designated by Apple as a Distinguished Educator.