General Description
Education and care settings are places where children learn about self, others and the world. National Quality Standard (NQS) Element 3.2.3 requires every early childhood service to care for the environment and support children to become environmentally responsible. In this course, you will learn:
- How to meet or exceed Element 3.2.3 of the National Quality Standard.
- How to help your service care for the environment.
- How to support children to become environmentally friendly.
- What other services are doing to become environmentally responsible.
- How to download resources that will assist your service.
Available Delivery Formats
Format Description
Course Access - This course is available 24/7. Begin the course when it suits you. After completing the course you will still have ongoing access to review content.
Important information for schools with" TTA School Membership" or "Unlimited Online School Subscription" Please ignore the listed prices. The correct discounts will be applied to all enrolments. Make sure to select your school to pay for you.
Did you know that this course can cost your school a lot less? TTA offers a range of Membership and Subscription options to suit every school - Click here to learn more
Are you interested in purchasing this course for a team of teachers? - See the 'WHOLE SCHOOL ONLINE' tab above
Money Back Guarantee - If you complete less than 25% of an online course and aren't impressed, simply visit tta.edu/go/refund to let us know what happened, and we will cancel your enrolment and provide a full refund.
Teaching Standards
2.1.2 Proficient Level – Content and teaching strategies of the teaching area
3.3.2 Proficient Level – Use teaching strategies
3.4.2 Proficient Level – Select and use resources
Are you in NSW? If so, this is relevant for you

Completing this course will contribute 2 hours of NESA Registered PD addressing 2.1.2, 3.3.2 & 3.4.2 from the Australian Professional Standards for Teachers towards maintaining Proficient Teacher Accreditation in NSW.
This course contributes to 2.0 professional development hours.
Occurrences
Sessions
Introduction
10 minutes
Get started with your online professional development.
NQS 3.2.3
50 minutes
Discover what is involved in Element 3.2.3.
Your Teaching
40 minutes
Download a range of resources for your service
Reflection
20 minutes
Reflect on your course learning and next steps.
No Reviews
There are no reviews of this format at this time.


About the team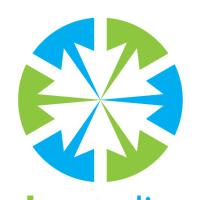 Creator
Cool Australia is an award winning not-for-profit dedicated to supporting educators with tools to foster 'learning for life'. We help integrate topics around sustainability, ethics, economics and wellbeing across the curriculum. This enables teachers of all age groups and disciplines to engage young Aussies in real-life learning whilst achieving Australian Curriculum and Early Years Learning Framework outcomes. Our accredited professional development is designed to build your confidence, understanding and expertise. You will learn through a mixture of practical and thinking activities as well as hearing the stories of others. Plus you will access a range of teaching tools that can you can use straight away in your teaching.