General Description
Any task can be transformed into a game version with the addition of a few elements. This course begins with a brief overview of the research such as meta-analyses of games in education then takes you through the elements needed to create a custom gamified educational resource. Existing free and commercial 'gamelets' can be combined at any budget or scale from quick classroom exercizes right up through to large-scale tournaments
Audience
Educators at any level can beneft from multimedia skills. Elaborate game projects such as tournaments would be best from year 7 and up.
Available Delivery Formats
Format Description
Course Access - This course is available 24/7. Once your enrolment is complete you will be emailed with details to give you course access. You can complete the course when it suits you, and you will have ongoing access to revisit the course at any time.
My school has TTA School Membership - If your school has TTA School Membership and will be paying for your course, please enrol in the normal way. Upon submitting your enrolment confirmation, your enrolment request will be sent to your PD Coordinator for approval. Once they approve the enrolment you will be emailed with details for course access. The school will not be charged until the PD Coordinator approves the enrolment.
Did you know that courses are 50% off with TTA School Membership? - Click here to learn more about School Membership
Are you paying for this PD yourself? - If so, you might benefit from TTA Online Individual Subscription. Pay $299 + GST and access up to 20 PD hours over 12 months. Click here to learn more about Individual Subscription.
Money Back Guarantee - If you complete less than 25% of an online course and aren't impressed, simply visit tta.edu/go/refund to let us know what happened, and we will cancel your enrolment and provide a full refund.
Teaching Standards
1.6.2 Proficient Level – Strategies to support full participation of students with disability
Are you in NSW? If so, this is relevant for you



Completing this course will contribute 6 hours of NESA Registered PD addressing 1.6.2 from the Australian Professional Standards for Teachers towards maintaining Proficient Teacher Accreditation in NSW.
This course contributes to 6.0 professional development hours.
Occurrences
Sessions
Overview of Research Findings and Game Principles
1 hour
This covers the 'why' of gamification, choosing the most cost-beneficial level of media to suit given educational objectives. The research is very clear: the main advantages of games are 'logistical' rather than pedagogical. Games are useful as stand-alone interactions. They won't beat direct instruction but can work well enough where direct instruction is impractical. The key principles to understanding the impact of games are well-known 'Psychology 101'' textbook findings on
Parallel forms of tasks/tests – turn a task into a game version
Cognitive Dissonance - Mark Twain's Tom Sawyer turned work into play
Implementation of Games in Education: Motivational Aspects
1 hour
To get 'bang for buck' benefit from the most minimal resources we harness the motivational properties of games. Adding a chance element provides íntermittent reinforcement'.
Customising you Game Resource
1 hour
Select your own Curriculum element and break it down into the levels of meta-game, gamelets, and technologies (including non-digital traditional methods such as cards, charades, pictionary, crosswords, contests ..) to make up the game resource. Familiarize yourself with the copyright aspects, particularly the distinction between game mechanics (the idea embodied by the rules) and the actual written rules (copyright text). You may be able to adapt and modify popular game concepts to your own custom game.
No Reviews
There are no reviews of this format at this time.


About the team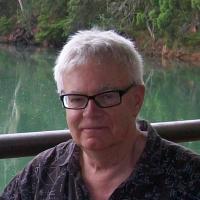 Creator
Tom was Senior Researcher at the Centre for Learning Innovation, NSW Dept of Education following a career as a psychologist with the major teaching hospitals and lecturer at UNSW. Over this time he developed resources specially applicable to educators with special requirements for short learning curves and instant gratification outcomes, for example relief and teachers and community group leaders. These systems use materials commonly available in schools.