General Description
Project-Based Learning (PBL) is an emulation of post-school activity in which they would address a 'driving question'. The elements are similar to those of the scientific method and the Hero's Journey. The NSW Department of Education encourages PBL, offering frameworks, templates and examples to help teachers devise their own PBL. It is attractive as it is interdisciplinary (cross-curricula), hands-on, real-world, and democratic. It encourages use of technology as they would do in a real-life setting. There are opportunities for connection with schools and communities nationally and even globally. This course emphasizes PBL construction that focuses on the intended skills and knowledge while minimizing extraneous demands.
Audience
This course is suitable for any who need to create custom resources for their teaching. The resources can be adapted to the K-12 and tertiary curriculum.
Available Delivery Formats
Format Description
Do you have a team of teachers interested in this course?
If several teachers would benefit from this course, you can purchase it for a team of teachers from your school. There is no limit to the number of teachers, but they must all teach at the school, and you must provide all their details at time of purchase
Regular Price - $1700 + GST
School Membership Price – 50% off - $850 + GST
Did you know that TTA offers FREE unlimited online PD to PD Coordinators? - This allows the PD Coordinator to review 'Whole School Online' courses fully before purchasing Click here to learn more
Did you know that online courses are 50% off with TTA School Membership? - Click here to learn more
Money Back Guarantee - If you complete less than 25% of an online course and aren't impressed, simply visit tta.edu/go/refund to let us know what happened, and we will cancel your enrolment and provide a full refund.
If you are ready to purchase, Click here to order the Whole School Online version of this course now
Teaching Standards
1.6.2 Proficient Level – Strategies to support full participation of students with disability
Are you in NSW? If so, this is relevant for you

Completing this course will contribute 6 hours of NESA Registered PD addressing 1.6.2 from the Australian Professional Standards for Teachers towards maintaining Proficient Teacher Accreditation in NSW.
This course contributes to 6.0 professional development hours.
Sessions
No session information is available.
No Reviews
There are no reviews of this format at this time.


About the team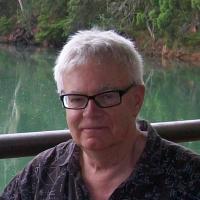 Creator
Tom was Senior Researcher at the Centre for Learning Innovation, NSW Dept of Education following a career as a psychologist with the major teaching hospitals and lecturer at UNSW. Over this time he developed resources specially applicable to educators with special requirements for short learning curves and instant gratification outcomes, for example relief and teachers and community group leaders. These systems use materials commonly available in schools.