General Description
Project-Based Learning (PBL) is an emulation of post-school activity in which they would address a 'driving question'. The elements are similar to those of the scientific method and the Hero's Journey. The NSW Department of Education encourages PBL, offering frameworks, templates and examples to help teachers devise their own PBL. It is attractive as it is interdisciplinary (cross-curricula), hands-on, real-world, and democratic. It encourages use of technology as they would do in a real-life setting. There are opportunities for connection with schools and communities nationally and even globally. This course emphasizes PBL construction that focuses on the intended skills and knowledge while minimizing extraneous demands.
Audience
This course is suitable for any who need to create custom resources for their teaching. The resources can be adapted to the K-12 and tertiary curriculum.
Available Delivery Formats
Format Description
Course Access - This course is available 24/7. Once your enrolment is complete you will be emailed with details to give you course access. You can complete the course when it suits you, and you will have ongoing access to revisit the course at any time.
My school has TTA School Membership - If your school has TTA School Membership and will be paying for your course, please enrol in the normal way. Upon submitting your enrolment confirmation, your enrolment request will be sent to your PD Coordinator for approval. Once they approve the enrolment you will be emailed with details for course access. The school will not be charged until the PD Coordinator approves the enrolment.
Did you know that courses are 50% off with TTA School Membership? - Click here to learn more about School Membership
Are you paying for this PD yourself? - If so, you might benefit from TTA Online Individual Subscription. Pay $299 + GST and access up to 20 PD hours over 12 months. Click here to learn more about Individual Subscription.
Money Back Guarantee - If you complete less than 25% of an online course and aren't impressed, simply visit tta.edu/go/refund to let us know what happened, and we will cancel your enrolment and provide a full refund.
Teaching Standards
1.6.2 Proficient Level – Strategies to support full participation of students with disability
Are you in NSW? If so, this is relevant for you

Completing this course will contribute 6 hours of NESA Registered PD addressing 1.6.2 from the Australian Professional Standards for Teachers towards maintaining Proficient Teacher Accreditation in NSW.
This course contributes to 6.0 professional development hours.
Occurrences
Sessions
Project-Based Learning Overview
1 hour
Online video with quiz and examples. Brief history of BBL and how it corresponds with the Scientific Method and Hero's Journey. Introduction of resources from NSW Department of Education, national and international examples of PBL.
The Driving Question
1 hour
Online video with quiz and examples. Specific example of how PBL corresponds with the Scientific Method and Hero's Journey. Specific examples from science.
Sustained Inquiry
1 hour
Online video with quiz and examples. Focus on the format of the 'adventure cockpit' successfully employed throughout the 20th Century by Disney and the most popular TV shows. The aim is to channel the students to the curriculum content where the 'action' takes place.
Authenticity
1 hour
Online video with quiz and examples. Tying the Project to real-life community needs. Links with vocations and career skills. Where possible, actual community links may be relevant. International cooperation is possible via the Web.
Democracy: Student Voice and Choice
1 hour
Online video with quiz and examples. Setting the 'rules of the game'. to achieve a balance between democratic and creative open-endedness and directiveness so that curriculum knowledge and skills are not side-tracked in extraneous elements.
Reflection, Critique and Public Presentation
1 hour
Online video with quiz and examples. Multimedia podcast, video and live presentations of the Project outcomes. From the history of the early 'Science Fairs' to today's YouTube worldwide audiences we have a range of presentation modes, which can include live presentation to the school and local community.
No Reviews
There are no reviews of this format at this time.


About the team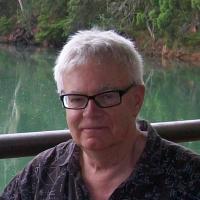 Creator
Tom was Senior Researcher at the Centre for Learning Innovation, NSW Dept of Education following a career as a psychologist with the major teaching hospitals and lecturer at UNSW. Over this time he developed resources specially applicable to educators with special requirements for short learning curves and instant gratification outcomes, for example relief and teachers and community group leaders. These systems use materials commonly available in schools.