Learning Areas
Teaching Standards
6.2.2 Proficient Level - Engage ...

Participate in learning to update knowledge and practice, targeted to professional needs and school and/or system priorities. (All States:National Standard 6.2 – Proficient Level {NSW uses BOSTES code -6.2.2})

6.3.2 Proficient Level - Engage ...

Contribute to collegial discussions and apply constructive feedback from colleagues to improve professional knowledge and practice. (All States:National Standard 6.3 – Proficient Level {NSW uses BOSTES code -6.3.2})
General Description
The course supports teachers and educational staff to develop their career to attain their goals. The course supports participants to successfully transition into their next step with professional development and action strategies.
Audience
All teachers who are seeking a career transition, and require practical tips and strategies to devise a practical action plan.
Available Delivery Formats
Format Description
Course Access - This course is available 24/7. Begin the course when it suits you. After completing the course you will still have ongoing access to review content.
Important information for schools with" TTA School Membership" or "Unlimited Online School Subscription" Please ignore the listed prices. The correct discounts will be applied to all enrolments. Make sure to select your school to pay for you.
Did you know that this course can cost your school a lot less? TTA offers a range of Membership and Subscription options to suit every school - Click here to learn more
Are you interested in purchasing this course for a team of teachers? - See the 'WHOLE SCHOOL ONLINE' tab above
Money Back Guarantee - If you complete less than 25% of an online course and aren't impressed, simply visit tta.edu/go/refund to let us know what happened, and we will cancel your enrolment and provide a full refund.
The course is offered online with both theory and practical activities that support a range of individual learning styles.
Additional individual mentoring and support can be provided to meet specific needs and career requirements. Specific arrangements can be negotiated at an additional fee.
Teaching Standards
6.2.2 Proficient Level – Engage in professional learning and improve practice
6.3.2 Proficient Level – Engage with colleagues and improve practice
Are you in NSW? If so, this is relevant for you

Completing this course will contribute 6 hours of NESA Registered PD addressing 6.2.2 & 6.3.2 from the Australian Professional Standards for Teachers towards maintaining Proficient Teacher Accreditation in NSW.
This course contributes to 6.0 professional development hours.
Occurrences
Sessions
5. Making a career transition
2 hours
5.1 Your career responsibility
5.2 Factors that influence career decision making
5.3 Your career makeover to reinvent yourself
5.4 Pathways to occupational areas
5.5 How to face a challenge for a positive outcome
6. Your professional development
2 hours
6.1 Lifelong learning – learning across the lifespan
6.2 Learning styles
6.3 Your professional reflection
7. Taking action for the next step to achieve your potential
2 hours
7.1 The last stage of your mentoring program
7.2 Action plan
7.3 Intention/commitment to action professional development
No Reviews
There are no reviews of this format at this time.


About the team
Creator
Leah Shmerling is the Director and Principal Consultant of Career Coaching and Training, and is a Certified Retirement Coach. She is passionate about education, training and career development. With numerous higher level and vocational qualifications, and over thirty years' experience in career development, education and training, she brings professionalism and depth of understanding to mentoring and professional development, career counselling and coaching, job seeking and retirement coaching.
Since commencing employment, Leah has undertaken work in complementary areas that includes: corporate training, teaching in the tertiary sector and vocational training, and career counselling/coaching clients from a range of backgrounds and levels.
Leah is a Workshop Leader for Small Business Victoria, facilitating programs across Victoria. For many years, she has facilitated training programs for professional associations that include: the Victorian Chamber of Commerce and Industry (VECCI), CPA, the Australian Retailers Association of Victoria, and the Australian Institute of Management (AIM).
Leah is the developer, writer and producer of two online short courses: Mentoring and Development, and Foundations in Career Development Practice (incorporating CHCSS00005 Career Development Practice Skill Set).
Mentoring and development supports the professional practice of those who are seeking to unlock their potential for higher level performance. The process enhances professional learning and insight to reach a higher level of understanding to integrate into your work, as a process of continuous improvement.
The Foundations in Career Development (incorporating CHCSS00005 Career Development Practice Skill Set) course. The course provides individuals with a career development framework and ethical standards, designed to complement the professional practice of those who work or seek to work in careers, employment, education and training services, human resources, or industry specialist services.
With a strong writing background, Leah is a published author with Macmillan Education Australia of two books titled: Job Applications: The Winning Edge 1993, which sold nationally and overseas, with a second edition published in 1998, and Communication In The Workplace, 1996, using a competency based approach for the TAFE and professional market.
For many years, Leah has worked as a freelance journalist and has written for The Age – Education, Employment and Business, and is a former columnist and freelance writer with the Herald Sun – Learn. Leah has also written professional and business publications. Currently, Leah is a Published Writer on LinkedIn, and online professional publications.
Leah holds a Master in Professional Education and Training, Graduate Diploma in Career Development, a number of Diploma qualifications in Vocational Educational Training, and Certificates in Life Coaching, Mediation Skills, and Psychodrama.
Leah is a professional member of the Career Development Association Australia (CDAA). She has international accreditation and is Board Certified as a Career Management Fellow with the Institute of Career Certification. Leah is a Certified Retirement Coach with Retirement Options.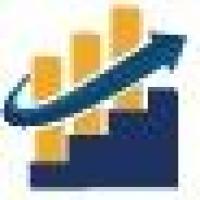 Creator
Career Coaching and Training recognise the importance of being empowered to direct your career and professional development including how to navigate behavioural interview questions.
We will work with you to help you find your passion, move forward in your career and achieve your full potential.