Learning Areas
Teaching Standards
6.2.2 Proficient Level - Engage ...

Participate in learning to update knowledge and practice, targeted to professional needs and school and/or system priorities. (All States:National Standard 6.2 – Proficient Level {NSW uses BOSTES code -6.2.2})

6.3.2 Proficient Level - Engage ...

Contribute to collegial discussions and apply constructive feedback from colleagues to improve professional knowledge and practice. (All States:National Standard 6.3 – Proficient Level {NSW uses BOSTES code -6.3.2})
General Description
The course aims to support participants in their career journey to meet their aspirations.
' Mentoring aims to support and encourage people to manage their own learning in order that they may maximise their potential, develop their skills, improve their performance and become the person they want to be.'
Eric Parsloe, The Oxford School of Coaching and Mentoring
Effective mentoring focuses on the needs of the individual during their professional career journey to improve themselves through skill and professional development to advance their career.
Audience
All teachers who are wanting to improve their professional practice to attain their career aspirations.
Available Delivery Formats
Format Description
Course Access - This course is available 24/7. Begin the course when it suits you. After completing the course you will still have ongoing access to review content.
Important information for schools with" TTA School Membership" or "Unlimited Online School Subscription" Please ignore the listed prices. The correct discounts will be applied to all enrolments. Make sure to select your school to pay for you.
Did you know that this course can cost your school a lot less? TTA offers a range of Membership and Subscription options to suit every school - Click here to learn more
Are you interested in purchasing this course for a team of teachers? - See the 'WHOLE SCHOOL ONLINE' tab above
Money Back Guarantee - If you complete less than 25% of an online course and aren't impressed, simply visit tta.edu/go/refund to let us know what happened, and we will cancel your enrolment and provide a full refund.
The course is offered online with both theory and practical activities that support a range of individual learning styles.
Additional individual mentoring and support can be provided to meet specific needs and career requirements. Specific arrangements can be negotiated at an additional fee.
Teaching Standards
6.2.2 Proficient Level – Engage in professional learning and improve practice
6.3.2 Proficient Level – Engage with colleagues and improve practice
Are you in NSW? If so, this is relevant for you

Completing this course will contribute 6 hours of NESA Registered PD addressing 6.2.2 & 6.3.2 from the Australian Professional Standards for Teachers towards maintaining Proficient Teacher Accreditation in NSW.
This course contributes to 6.0 professional development hours.
Occurrences
Sessions
1. Setting the scene
1 hour and 30 minutes
1.1 The changing nature of life, learning and work
1.2 The context for professional mentoring and development
1.3 What is mentoring? How can it develop your practice?
2. Your career journey
1 hour and 30 minutes
2.1 Your professional self
2.2 Your life purpose and your career
2.3 Influences on your career
2.4 A holistic approach to career development
2.5 The four phases of the career journey
2.6 Plan to succeed – plan your goals
2.7 Your career development
2.8 Career myths that can make your career decisions redundant
3. Your career aspirations
1 hour and 30 minutes
3.1 The journey to career fulfilment
3.2 How to achieve career excellence: The range between BEST and average
3.3 Excuses that hold you back from achieving career goals
3.4 Build your resilience and reduce workplace stress
4. The modern workplace
1 hour and 30 minutes
4.1 Careers in the twenty-first century
4.2 What skills do employers seek? How do you measure up?
4.3 A career journey in the workplace – horizontal and vertical progression
4.4 Building your professional relationships
4.5 Your work ethic
4.6 Emotional intelligence
4.7 Professional networking
User Rating
4.0
Latest Reviews
Please note the feedback listed here is unfiltered, and includes all comments and ratings collected.
Mentor Development - Your Career Journey - Leah Shmerling
The quality of the cause was good. It allowed me to reflect on various aspects of my current career path and the extent to which I have developed resilience.
About the team
Creator
Leah is passionate about education, training and career development.
Since commencing employment, Leah has undertaken work in complementary areas that includes: corporate training, teaching in the tertiary sector, and career counselling clients from a range of backgrounds. She is a published writer of two books and freelance writer for newspapers and professional publications.
Leah commenced her career as a teacher in the TAFE system in 1985, and has been training for over 25 years. When facilitating training programs, Leah applies a range of experiential interactive learning techniques to cater to a range of learning styles, participant needs and energy levels. She brings her enthusiasm; empathy and sense of fun to all her training sessions.
Leah is a published author of two books: Job Applications: The Winning Edge 1993, which has sold nationally and overseas, with a second edition published in 1998, and Communication In The Workplace, 1996 published by Macmillan Education Australia.
For many years, Leah has worked as a freelance journalist and has written for The Age – Education, Employment and Business, and is a former columnist and freelance writer with the Herald Sun – Learn. Leah has also written professional and business publications.
Leah is a qualified Career Counsellor, Career and Life Coach, assisting individuals to achieve both their professional and personal goals to lead a positive and fulfilled life.
Leah holds a Master in Professional Education and Training, Graduate Diploma in Career Development, and Certificates in Life Coaching, Mediation Skills, and Psychodrama.
Leah is a professional member of the Career Development Association Australia (CDAA), a professional member of Australian Career Professionals International (ACPi-Aus).
Leah has attained international accreditation and is Board Certified as a Career Management Fellow with the Institute of Career Certification.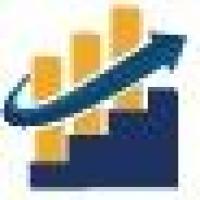 Creator
Career Coaching and Training recognise the importance of being empowered to direct your career and professional development including how to navigate behavioural interview questions.
We will work with you to help you find your passion, move forward in your career and achieve your full potential.