Learning Areas
Teaching Standards
1.6.2 Proficient Level - Strateg...

Design and implement teaching activities that support the participation and learning of students with disability and address relevant policy and legislative requirements. (All States: National Standard 1.6 – Proficient Level {NSW uses Australian Professional Standards for Teachers code -1.6.2})

2.6.2 Proficient Level - Informa...

Use effective teaching strategies to integrate ICT into learning and teaching programs to make selected content relevant and meaningful. (All States:National Standard 2.6 – Proficient Level {NSW uses BOSTES code -2.6.2})
General Description
This course is a continuation of the popular 'Using iPads in the Autism and Special Education Classroom' run by Karen Barley. As this subject has so much breadth, by taking this course you will be able to add to your prior knowledge on this subject. If we believe all children have a right to education and learning, we can appreciate it is vital that all children have access to resources that enables children who have autism to:
1. learn how to learn
2. have their lessons differentiated and individualised &
3 achieve success in their learning according to their individual learning style.
Audience
Teachers,
Principals
Support Staff
Available Delivery Formats
Format Description
24/7 lifetime course access


IMPORTANT INFORMATION:
- If you have a TTA subscription or membership please ignore the pricing when enrolling. Rest assured if your school has a subscription you will not be charged and for Memberships, your invoice will be adjusted accordingly to reflect your discount.
- If you have no subscription or membership but you are interested in placing a bulk discounted order for a team of teachers see the ONLINE TEAM tab above.
- For more details on our Unlimited Online Subscription packages Click here .
- Money-Back Guarantee – If you complete less than 25% of an online course and aren't impressed, simply visit tta.edu/go/refund to let us know what happened, and we will cancel your enrolment and provide a full refund.


Participants will be exposed to a combination of video, learning modules and teaching resources using the iPad.
While you do not have to purchase any iPad apps to do this course, you may want to choose apps that you personally like according to your own needs and budget.
This course is a sequel to another course Using iPads in the Autism and Special Education Classroom, although it is not a prerequisite. You can do each course independently. Plan your own PD journey.
This course is always open and you can join at any time.
Please note that we run this online course on the Open Learning platform, and you should expect an invitation to the course within 2 working days. There are no set times when you must attend any webinars etc, everything you need will be ready to access inside the course. If you have any problems accessing the course please contact admin@tta.edu.au and we will assist you.
Teaching Standards
1.6.2 Proficient Level – Strategies to support full participation of students with disability
2.6.2 Proficient Level – Information and Communication Technology (ICT)
Are you in NSW? If so, this is relevant for you

Completing this course will contribute 6 hours of NESA Registered PD addressing 1.6.2 & 2.6.2 from the Australian Professional Standards for Teachers towards maintaining Proficient Teacher Accreditation in NSW.
This course contributes to 6.0 professional development hours.
Occurrences
Sessions
Autism – Understanding your student so you can understand how they learn.
1 hour
Experiencing the world for an individual who is on the Autism Spectrum from the student's perspective
What every teacher should know
Using technology in the 21st Century classroom
Setting up parameters for iPad use
Video & Online Modules
21st Century learning & Autism
1 hour
Learning Styles & differentiating learning for your AS students
What does this mean for the student who has Autism?
Video, Online Module
Sensory issues & using technology to promote learning for these students
1 hour
What are sensory issues?
The five commonly known senses & two lesser known senses
How do sensory issues affect students' learning?
Using the iPad to address sensory issues in the AS student
Videos, iPad use & Online Modules
The effectiveness of iPads for students who have Autism
1 hour and 20 minutes
Why are they iPads so effective in the classroom with students who have Autism?
Strategies for using the iPad in a variety of classroom scenarios. i.e. Developing Social Skills & Communication Skills
The bridge to learning for the student.
Online Learning Modules, Videos, iPad apps
iPad apps that can bridge the learning gaps
1 hour and 20 minutes
Apps that work across the Curriculum
Apps that are multi-visual by nature
Strategies for using apps for the Autism student
Online Learning Modules, iPad Apps
Evaluation & Review
20 minutes
Reflective overview of Modules
User Rating
4.7
Latest Reviews
Please note the feedback listed here is unfiltered, and includes all comments and ratings collected.
The Bridge to Learning - Using the iPad for Autism - Karina Barley
i really liked the whole thing This course was a real eye opener for me, someone that is not really into technology. I have better understood the ipad as a learning tool and will endeavor to try at least 1 new item a semester – Bessy Persenitis – Miller High School
The Bridge to Learning - Using the iPad for Autism - Karina Barley
The course was related to my students
The Bridge to Learning - Using the iPad for Autism - Karina Barley
Very relevant as I teach in an Autism classroom
About the team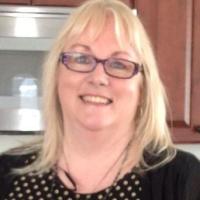 Creator
Karen Barley is an internationally recognized educational consultant specializing in the needs of children with autism and their families. She has over 30 years of expertise as an educator, private one-on-one consultant, course developer and educational technology specialist.
Karen is especially successful connecting with children who have autism and creating behavioral, sensory and educational strategies that help children reach their full potential. Her highly personable style, combined with extensive research, knowledge and firsthand experience of the needs of children with autism, makes her extremely effective and innovative in tailoring individual solutions for families and their schools. Using new and existing approaches Karen integrates her pioneering work with iPad technology to create differentiated educational programs where children with autism can consistently experience success while learning.
In addition, Ms. Barley is an accomplished and engaging, sought after public speaker and teacher trainer. She has shared her significant insights and knowledge on such subjects as, Technology in Education, Technology and Autism, Autism Awareness, 21st Century Learning, Technology and Curriculum Development and other subjects in the United States, Australia and as a keynote guest speaker for international face to face and online conferences.
She is now undertaking her PHD and is a sessional teacher at Monash University.