General Description
The current generations of Excel include functions and controls that can create dynamic animated resources. They have the unique advantage of linking and making visible the underlying mathematical and logical formulae. The advanced features such as form controls are far easier to learn than comparable features on apps requiring coding. While other apps come and go Excel skills have become sought-after in the scientific and commercial sectors so the skills developed are transferable for both teachers and students.
Audience
This course is suitable for any who need to create custom dynamic animated resources for their teaching.
Available Delivery Formats
Format Description
Do you have a team of teachers interested in this course?
If several teachers would benefit from this course, you can pay once and give all current and future teachers* 24/7 access to this course.
Regular Price - $1700 + GST
School Membership Price – 50% off - $850 + GST
TTA Membership lowers the price and removes the risk
With TTA School Membership the PD Coordinator, and up to 2 other school leaders, receive free unlimited access passes. This allows them to explore each course and ensure quality and relevance before committing to purchase.
Click here
to learn more about School Membership.
If you are ready to purchase, Click here to order the Whole School Online version of this course now
The purchase covers current and future teachers from one school campus only.
The downloadable spreadsheets are the core of the course, requiring some practice. The videos emphasize the potential for creative applications.
Teaching Standards
2.6.2 Proficient Level – Information and Communication Technology (ICT)
3.4.2 Proficient Level – Select and use resources
6.2.2 Proficient Level – Engage in professional learning and improve practice
Are you in NSW? If so, this is relevant for you

Completing this course will contribute 6 hours of NESA Registered PD addressing 2.6.2, 3.4.2 & 6.2.2 from the Australian Professional Standards for Teachers towards maintaining Proficient Teacher Accreditation in NSW.
This course contributes to 6.0 professional development hours.
Sessions
No session information is available.
No Reviews
There are no reviews of this format at this time.


About the team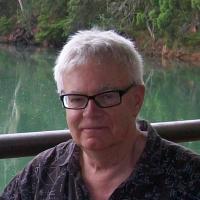 Creator
Tom was Senior Researcher at the Centre for Learning Innovation, NSW Dept of Education following a career as a psychologist with the major teaching hospitals and lecturer at UNSW. Over this time he developed resources specially applicable to educators with special requirements for short learning curves and instant gratification outcomes, for example relief and teachers and community group leaders. These systems use materials commonly available in schools.