Learning Areas
Teaching Standards
2.6.2 Proficient Level - Informa...

Use effective teaching strategies to integrate ICT into learning and teaching programs to make selected content relevant and meaningful. (All States:National Standard 2.6 – Proficient Level {NSW uses BOSTES code -2.6.2})

3.4.2 Proficient Level - Select ...

Select and/or create and use a range of resources, including ICT, to engage students in their learning. (All States:National Standard 3.4 – Proficient Level {NSW uses BOSTES code -3.4.2})

6.2.2 Proficient Level - Engage ...

Participate in learning to update knowledge and practice, targeted to professional needs and school and/or system priorities. (All States:National Standard 6.2 – Proficient Level {NSW uses BOSTES code -6.2.2})
General Description
The current generations of Excel include functions and controls that can create dynamic animated resources. They have the unique advantage of linking and making visible the underlying mathematical and logical formulae. The advanced features such as form controls are far easier to learn than comparable features on apps requiring coding. While other apps come and go Excel skills have become sought-after in the scientific and commercial sectors so the skills developed are transferable for both teachers and students.
Audience
This course is suitable for any who need to create custom dynamic animated resources for their teaching. The resulting resources can be adapted to the entire K-12 and tertiary curriculum. Non-teaching administrative applications can also benefit from the creative use of formulae and form controls.
Available Delivery Formats
Format Description
Most TTA online courses are available with an Online Subscription. For a little more than the price of one course, you can gain up to 20 PD hours per year. Learn more HERE.
A normal online course is delivered over 1-12 weeks and is worth from 3-12 PDhrs depending on the course content and its objectives. Participants will not need to take time off, the course date is the START date only, end dates will be advertised with course hours.
The downloadable spreadsheets are the core of the course, requiring some practice. The videos emphasize the potential for creative applications.
This course is always open and you can join at any time.
Please note that we run this online course on the Open Learning platform, and you should expect an invitation to the course within 2 working days. There are no set times when you must attend any webinars etc, everything you need will be ready to access inside the course. If you have any problems accessing the course please contact admin@tta.edu.au and we will assist you.
This course contributes to 6.0 professional development hours.
Occurrences
| | Start Date | Location | Availability | Price | | |
| --- | --- | --- | --- | --- | --- | --- |
| Enrol Now | 01/03/2018 | Online | Places available | $269 + GST | | Enrol Now |
Sessions
1 Overview of applications and potential
1 hour
Participants download and try out animated spreadsheet samples. Review of the concept of visible calculation
2 Beyond coding
1 hour
We look inside the magician's hat with an introduction to the 'linked cell' and how this simple principle opens the world of animation
3 Mechanisms
1 hour
Alternative ways are demonstrated that allow the simplest ways of achieving outcomes
4 Interactivity and Animation
1 hour
Using form controls and random generators to create custom animations
5 Make your killer spreadsheet look groovy
1 hour
Getting rid of tell-tale spreadsheet stereotypes by importing and creating your own graphics.
6 Games and Quests
1 hour
Employing your spreadsheet creations strategically, linking them to other multimedia software to create projects and quests.
No Reviews
There are no reviews of this format at this time.


About the team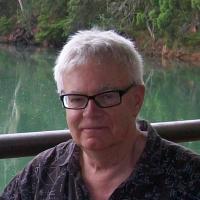 Creator
Tom was Senior Researcher at the Centre for Learning Innovation, NSW Dept of Education following a career as a psychologist with the major teaching hospitals and lecturer at UNSW. Over this time he developed resources specially applicable to educators with special requirements for short learning curves and instant gratification outcomes, for example relief and teachers and community group leaders. These systems use materials commonly available in schools.
Creator
If you hold a current TTA Subscription you can enrol into this course for free. To learn more, visit tta.edu.au/go/subscription
Please review the course details to learn how many PD hours this course contributes.