Learning Areas
Teaching Standards
2.6.2 Proficient Level - Informa...

Use effective teaching strategies to integrate ICT into learning and teaching programs to make selected content relevant and meaningful. (All States:National Standard 2.6 – Proficient Level {NSW uses BOSTES code -2.6.2})

3.4.2 Proficient Level - Select ...

Select and/or create and use a range of resources, including ICT, to engage students in their learning. (All States:National Standard 3.4 – Proficient Level {NSW uses BOSTES code -3.4.2})

6.2.2 Proficient Level - Engage ...

Participate in learning to update knowledge and practice, targeted to professional needs and school and/or system priorities. (All States:National Standard 6.2 – Proficient Level {NSW uses BOSTES code -6.2.2})
General Description
The current generations of Excel include functions and controls that can create dynamic animated resources. They have the unique advantage of linking and making visible the underlying mathematical and logical formulae. The advanced features such as form controls are far easier to learn than comparable features on apps requiring coding. While other apps come and go Excel skills have become sought-after in the scientific and commercial sectors so the skills developed are transferable for both teachers and students.
Audience
This course is suitable for any who need to create custom dynamic animated resources for their teaching.
Available Delivery Formats
Format Description
Course Access - This course is available 24/7. Once your enrolment is complete you will be emailed with details to give you course access. You can complete the course when it suits you, and you will have ongoing access to revisit the course at any time.
My school has TTA School Membership - If your school has TTA School Membership and will be paying for your course, please enrol in the normal way. Upon submitting your enrolment confirmation, your enrolment request will be sent to your PD Coordinator for approval. Once they approve the enrolment you will be emailed with details for course access. The school will not be charged until the PD Coordinator approves the enrolment.
Did you know that courses are 50% off with TTA School Membership? - Click here to learn more about School Membership
Are you paying for this PD yourself? - If so, you might benefit from TTA Online Individual Subscription. Pay $299 + GST and access up to 20 PD hours over 12 months. Click here to learn more about Individual Subscription.
Money Back Guarantee - If you complete less than 25% of an online course and aren't impressed, simply visit tta.edu/go/refund to let us know what happened, and we will cancel your enrolment and provide a full refund.
The downloadable spreadsheets are the core of the course, requiring some practice. The videos emphasize the potential for creative applications.
Teaching Standards
2.6.2 Proficient Level – Information and Communication Technology (ICT)
3.4.2 Proficient Level – Select and use resources
6.2.2 Proficient Level – Engage in professional learning and improve practice
Are you in NSW? If so, this is relevant for you

Completing this course will contribute 6 hours of NESA Registered PD addressing 2.6.2, 3.4.2 & 6.2.2 from the Australian Professional Standards for Teachers towards maintaining Proficient Teacher Accreditation in NSW.
This course contributes to 6.0 professional development hours.
Occurrences
Sessions
1 Overview of applications and potential
1 hour
Participants download and try out animated spreadsheet samples. Review of the concept of visible calculation
2 Beyond coding
1 hour
We look inside the magician's hat with an introduction to the 'linked cell' and how this simple principle opens the world of animation
3 Mechanisms
1 hour
Alternative ways are demonstrated that allow the simplest ways of achieving outcomes
4 Interactivity and Animation
1 hour
Using form controls and random generators to create custom animations
5 Make your killer spreadsheet look groovy
1 hour
Getting rid of tell-tale spreadsheet stereotypes by importing and creating your own graphics.
6 Games and Quests
1 hour
Employing your spreadsheet creations strategically, linking them to other multimedia software to create projects and quests.
User Rating
4.0
Latest Reviews
Please note the feedback listed here is unfiltered, and includes all comments and ratings collected.
Spreadsheet Magic: beyond STEM
STEM Spreadsheet Magic Course was full of useful information but could be improved by requiring some hands on exercises to be completed.
About the team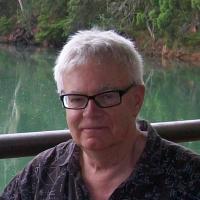 Creator
Tom was Senior Researcher at the Centre for Learning Innovation, NSW Dept of Education following a career as a psychologist with the major teaching hospitals and lecturer at UNSW. Over this time he developed resources specially applicable to educators with special requirements for short learning curves and instant gratification outcomes, for example relief and teachers and community group leaders. These systems use materials commonly available in schools.