Learning Areas
Teaching Standards
2.6.2 Proficient Level - Informa...

Use effective teaching strategies to integrate ICT into learning and teaching programs to make selected content relevant and meaningful. (All States:National Standard 2.6 – Proficient Level {NSW uses BOSTES code -2.6.2})

3.4.2 Proficient Level - Select ...

Select and/or create and use a range of resources, including ICT, to engage students in their learning. (All States:National Standard 3.4 – Proficient Level {NSW uses BOSTES code -3.4.2})

6.2.2 Proficient Level - Engage ...

Participate in learning to update knowledge and practice, targeted to professional needs and school and/or system priorities. (All States:National Standard 6.2 – Proficient Level {NSW uses BOSTES code -6.2.2})
General Description
You can have at your fingertips a world class multimedia studio with dozens of professional session artists and a special effects mixing desk for less than the cost of a single traditional musical instrument. With a studio that can fit in a shoe box a documentary or music video can be created in an afternoon. This course takes you through the sequence of creating a custom multmedia educational resource in a short time on a short budget. The project demonstrated is a music video, from educational strategy through to studio mixing then to upload to the YouTube world stage.
Audience
Educators at any level can beneft from multimedia skills. Student projects would be best from year 7 and up.
Available Delivery Formats
Format Description
Most TTA online courses are available with an Online Subscription. For a little more than the price of one course, you can gain up to 20 PD hours per year. Learn more HERE.
A normal online course is delivered over 1-12 weeks and is worth from 3-12 PDhrs depending on the course content and its objectives. Participants will not need to take time off, the course date is the START date only, end dates will be advertised with course hours.
This course is always open and you can join at any time.
Please note that we run this online course on the Open Learning platform, and you should expect an invitation to the course within 2 working days. There are no set times when you must attend any webinars etc, everything you need will be ready to access inside the course. If you have any problems accessing the course please contact admin@tta.edu.au and we will assist you.
This course contributes to 6.0 professional development hours.
Occurrences
| | Start Date | Location | Availability | Price | | |
| --- | --- | --- | --- | --- | --- | --- |
| Enrol Now | 01/03/2018 | Online | Places available | $269 + GST | | Enrol Now |
Sessions
Acquiring and preparing the multimedia studio tools
1 hour
Installing and practicing the software tools. Reviewing the alternative means of producing the intended music video project.
Recording
1 hour
Using microphones and sound files to compile the elements for the project.
Multitracking
1 hour
Synchronising the numerous tracks that will make up the backings, harmonies, leads, and instrumentals.
Mixing the multimedia
1 hour
Use of special effects such as reverb, echo, normalisation and compression. Demonstration of 'vocal doubling' as a tool for a fuller sound. Error correction via fade in/out tools.
Adding the movie
1 hour
Public domain and copyright-free resources for video and audio. Selection of footage to suit the educational goals.
Movie effects
1 hour
Techniques to blend different source materials such as posterization, sketch, colorization and threshold.
No Reviews
There are no reviews of this format at this time.


About the team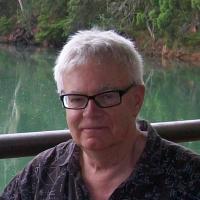 Creator
Tom was Senior Researcher at the Centre for Learning Innovation, NSW Dept of Education following a career as a psychologist with the major teaching hospitals and lecturer at UNSW. Over this time he developed resources specially applicable to educators with special requirements for short learning curves and instant gratification outcomes, for example relief and teachers and community group leaders. These systems use materials commonly available in schools.
Creator
If you hold a current TTA Subscription you can enrol into this course for free. To learn more, visit tta.edu.au/go/subscription
Please review the course details to learn how many PD hours this course contributes.