Learning Areas
Teaching Standards
3.5.2 Proficient Level - Use eff...

Use effective verbal and non-verbal communication strategies to support student understanding, participation, engagement and achievement. (All States:National Standard 3.5 – Proficient Level {NSW uses BOSTES code -3.5.2})
General Description
Facilitated by the author of, 'And Gladly Teach', the best-selling guide to developing cooperative classrooms, this workshop explores strategies for creating a positive and productive working environment for students and teachers. Featuring highly effective, easy-to-implement classroom management techniques, resources and lesson plans, this course provides practical steps for teaching young people to take more responsibility for their own behaviour.
The course features strategies for defusing potential conflicts minimising disruptive behaviour so teachers can get back to their core job of helping students learn.
Audience
All teachers looking to develop new classroom behaviour strategies
Available Delivery Formats
Format Description
Masterclasses are 2 hour PD presentations delivered by Australia's leading education experts.
The events are held from 4 pm – 6 pm so that teachers can attend after school.
Live Masterclass events are free with a valid TTA Online Subscription. To learn more visit tta.edu.au/go/subscription
School teams can get significant discounts – contact admin@tta.edu.au to learn more.
Full-time education students can attend these events for free – contact admin@tta.edu.au to learn more.
Please be aware that these events will be filmed for use in the production of online courses. There will be seating available that won't be in camera view.
This course contributes to 2.0 professional development hours.
Occurrences
There are no occurrences of Masterclass in Australia (NSW) at this time.
Sessions
Live Presentation
2 hours
The entire course will be delivered as one live presentation.
No Reviews
There are no reviews of this format at this time.


About the team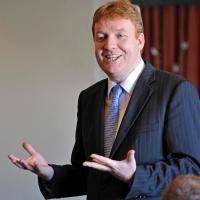 Creator
Glen Pearsall was a Leading Teacher at Eltham High School and a Board member of the Curriculum Assessment Authority. Glen is the co-author of Literature for Life and Work Right and the author of Classroom Dynamics and the best-selling And Gladly Teach.
He works throughout Australia as an educational consultant, specialising in classroom management, engagement and workload reduction strategies for teachers.
He has a particular interest in the work of graduate and pre-service teachers and has worked as a seminar leader and research fellow at the Centre for Youth Research. Glen's ebook The Top Ten Strategic Questions for Teachers has just been translated into Khmer for Cambodian teachers.
His latest book The Literature Toolbox features over fifty strategies for exploring text.