General Description
Positive Education has been defined as "the development of educational environments that enable the learner to engage in established curricula in addition to knowledge and skills to develop their own and others' wellbeing".
The concept, science and practice of Positive Education is becoming increasingly utilised in schools around the world, as a proactive approach to improve mental health, academic performance, social emotional learning and teacher/student wellbeing. Unfortunately, multi-level, strategic approaches are often sporadic despite the steady and worrying increase of mental illness and the burgeoning costs to families and the school community. Lack of time, human and financial resources together with stigma and confusion surrounding many mental health and wellbeing initiatives are often cited as barriers to buy-in.
This presentation demonstrates the importance of setting solid foundations before commencing the journey into positive education and highlights a simple and effective 5 step approach underpinned by scientific research to assist educators in creating a successful and sustainable Positive Education plan.
Audience
Teachers and Education Leaders with an interest in Positive Psychology
Available Delivery Formats
Format Description
Course Access - This course is available 24/7. Once your enrolment is complete you will be emailed with details to give you course access. You can complete the course when it suits you, and you will have ongoing access to revisit the course at any time.
Have you considered a TTA subscription? - Unlimited online PD from $199 + GST per year.
Click here to learn more
Did you know that online courses are 50% off with TTA School Membership? - Click here to learn more
Did you know with a School Membership you can buy this course for all teachers for $850 + GST? - See the 'WHOLE SCHOOL ONLINE' tab above
Money Back Guarantee - If you complete less than 25% of an online course and aren't impressed, simply visit tta.edu/go/refund to let us know what happened, and we will cancel your enrolment and provide a full refund.
Teaching Standards
4.1.2 Proficient Level – Support student participation
Are you in NSW? If so, this is relevant for you



Completing this course will contribute 2 hours of NESA Registered PD addressing 4.1.2 from the Australian Professional Standards for Teachers towards maintaining Proficient Teacher Accreditation in NSW.
This course contributes to 2.0 professional development hours.
Occurrences
Sessions
No session information is available.
User Rating
4.0
Latest Reviews
Please note the feedback listed here is unfiltered, and includes all comments and ratings collected.
Roadmap to Positive Education - Masterclass with Dr Paula Robinson - Dr Paula Robinson
Good starting point for our schools
About the team
Creator
Following a career as a senior executive, Dr Paula Robinson is now a registered, consulting Psychologist, author, speaker and Managing Director of the Positive Psychology Institute. Paula specialises in the science, application and integration of traditional Psychology and Positive Psychology. Paula has completed her Bachelor of Science with first class honours and her Ph.D in Positive Psychology with a mental fitness focus, as well as numerous research studies, book chapters, invited presentations, workshops and strategic positive change programmes for government, private organisations, schools and the wider community. Paula has been invited to present at conferences in Australia, Paris, Doha, Singapore and China on her work with schools and organisations. Paula has worked with over 200 schools, training and implementing both large and smaller scale Positive Education initiatives for leaders, teachers, students and parents. Paula has performed numerous expert advisory panel and media roles and is currently a lecturer for the University of Wollongong, Sydney Business School, Laureate Universities and guest lecturer at Melbourne University's Graduate School of Education. Paula has just published her first book in applied Positive Psychology in education, titled Practising Positive Education: A Guide to Improve Wellbeing Literacy in Schools.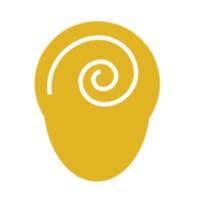 Creator
The Positive Psychology Institute (PPI) integrates the emergent theory, research and evidenced-based practice of Positive Psychology – the science of optimal functioning – with that of traditional Psychology.
PPI also draws from the complimentary fields of Neuroscience, Education, and Organisational Behaviour.