Learning Areas
Teaching Standards
1.5.2 Proficient Level - Differe...

Develop teaching activities that incorporate differentiated strategies to meet the specific learning needs of students across the full range of abilities. (All States:National Standard 1.5 – Proficient Level {NSW uses BOSTES code -1.5.2})

1.6.2 Proficient Level - Strateg...

Design and implement teaching activities that support the participation and learning of students with disability and address relevant policy and legislative requirements. (All States:National Standard 1.6 – Proficient Level {NSW uses BOSTES code -1.6.2})
General Description
Over the past 40 years, there appears to have been a steady increase in the number of children/young people diagnosed with autism. This may be due to improved diagnostic tests, widening of the diagnostic criteria, less stigmatisation of the condition and an increased awareness from health professionals and families alike (Baron-Cohen et al, 2009).
Individual students who have autism have his/her own unique strengths, abilities and needs. Therefore it is essential that teachers adapt lessons and activities within the curriculum to capitalise on and meet these diverse strengths and needs. Differentiating lessons for students with Autism is vital so that students with this unique condition can reach their full potential.
This course will show you how you can tweak your lessons to cater to students with Autism (and other learning needs) and create a success based learning environment.
Audience
Teachers
Support Staff
Principals
Available Delivery Formats
Format Description
Course Access - This course is available 24/7. Once your enrolment is complete you will be emailed with details to give you course access. You can complete the course when it suits you, and you will have ongoing access to revisit the course at any time.
My school has TTA School Membership - If your school has TTA School Membership and will be paying for your course, please enrol in the normal way. Upon submitting your enrolment confirmation, your enrolment request will be sent to your PD Coordinator for approval. Once they approve the enrolment you will be emailed with details for course access. The school will not be charged until the PD Coordinator approves the enrolment.
Did you know that courses are 50% off with TTA School Membership? - Click here to learn more about School Membership
Are you paying for this PD yourself? - If so, you might benefit from TTA Online Individual Subscription. Pay $299 + GST and access up to 20 PD hours over 12 months. Click here to learn more about Individual Subscription.
Money Back Guarantee - If you complete less than 25% of an online course and aren't impressed, simply visit tta.edu/go/refund to let us know what happened, and we will cancel your enrolment and provide a full refund.
Teaching Standards
1.5.2 Proficient Level – Differentiate teaching to meet the specific learning needs of students across the full range of abilities
1.6.2 Proficient Level – Strategies to support full participation of students with disability
Are you in NSW? If so, this is relevant for you

Completing this course will contribute 6 hours of NESA Registered PD addressing 1.5.2 & 1.6.2 from the Australian Professional Standards for Teachers towards maintaining Proficient Teacher Accreditation in NSW.
This course contributes to 6.0 professional development hours.
Occurrences
Sessions
Module 1: Differentiation
45 minutes
What is differentiation?
Video, Images, Text
Module 2: Differentiation & Autism
1 hour
How is differentiation unique for students who have autism?
What does a teacher need to differentiate?
Success based learning? What is it?
Video, Images, Text
Module 3: Differentiating lessons and activities within the classroom
1 hour
How to differentiate lessons and activities within the curriculum
Learning styles and the importance of learning styles in this context
IEPs and collaborating with parents
Video, Images, Text
Module 4: Lesson Management, Group Work & Resources
1 hour
What you need to manage differentiation in your classroom
How to manage Group Work
Collaborative Learning
What are the best resources to assist differentiation?
Module 5: Communication & Differentiation
1 hour
Communicating with students with autism requires a different approach.
Providing effective and appropriate instructions
Visual Supports and why they are important
Video, Images, Text
Module 6: The importance of technology
1 hour
Using technology
iPads and other tablets
Specific apps that assist learning for children who have autism
Video, Images, Text
Conclusion & Reflection
15 minutes
User Rating
4.6
Latest Reviews
Please note the feedback listed here is unfiltered, and includes all comments and ratings collected.
Autism: Differentiating For Students on the Autism Spectrum
A really excellent course in which I learned so much about Autism and how it presents itself differently in each Autistic student. Being knowledgeable about how to best cater to the specific needs of each Autistic student was enlightening and also the teaching practices/tools to employ in order to best serve the student. I highly recommend this course for all teachers.
Autism: Differentiating For Students on the Autism Spectrum
This course was very informative. I completed this course the week after the term finished and it left me feeling inspired and motivated to begin planning for 2018. At the completion of the course I had approximately 10 pages open with links to extra information that Karina had provided us with. I just wanted to keep reading about everything we had learnt so I could continue to develop my knowledge and strategies. Looking forward to completing more of Karina's courses in the future!
Autism: Differentiating For Students on the Autism Spectrum
The course was Informative. Good strategies to differentiate lessons for students with Autism.
I would highly recommend the course.
Autism: Differentiating For Students on the Autism Spectrum
I found the course content and resources very valuable especially with the needs of my class this year. I continue to use the resources that were given to us.
Autism: Differentiating For Students on the Autism Spectrum
This course gave me a great insight into students with Autism and effective classroom strategies to inclusively differentiate them. It is of utmost importance that all students gain access to the curriculum and differentiation is one of the most effective ways to make this possible. The videos in this course were a helpful multi modal way of showcasing the strategies and heightened by engagement with the course. Furthermore, the online forum was an excellent way of sharing our own ideas and learning from other teachers in similar situations.
Autism: Differentiating For Students on the Autism Spectrum
Karina had very well organised notes and resources, as well as interesting and relevant video clips, which was good. Clearly, she had prepared the sequence of her notes carefully and had her own classroom experience underpinning the information she was presenting, which was great.
However, I did find the course to be somewhat disappointing overall due to the online delivery format. There was a somewhat static feel to the course with limited interaction with other participants and no visual of our presenter – I would have found the course far more engaging if I could have seen Karina talking, perhaps via YouTube clips. Although it was great to have 24/7 access to the course, I would be reluctant to take a further TTA course as it does lack the dynamic feel that you get in face-to-face situations.
Also, whilst Karina has an amazing collection of iPad resources, our school does not use iPads at all – therefore, I would have welcomed a balance of references to suitable computer-based aps.
Overall, however, I was impressed with Karina's obvious passion for the field of autism and for meeting the needs of students on the spectrum. Had I been in a 'live' situation, I would have welcomed the chance to ask her some questions and have a chat.
Autism: Differentiating For Students on the Autism Spectrum
The course was a great balance of written info, videos, links to external resources, as well as downloadable documents to use when using best practice with differentiation.
About the team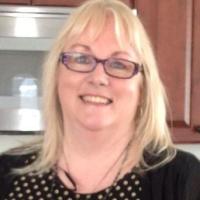 Creator
Karen Barley is an internationally recognized educational consultant specializing in the needs of children with autism and their families. She has over 25 years of expertise as an educator, private one-on-one consultant, course developer and educational technology specialist.
Karen is especially successful connecting with children who have autism and creating behavioral, sensory and educational strategies that help children reach their full potential. Her highly personable style, combined with extensive research, knowledge and firsthand experience of the needs of children with autism, makes her extremely effective and innovative in tailoring individual solutions for families and their schools. Using new and existing approaches Karen integrates her pioneering work with iPad technology to create differentiated educational programs where children with autism can consistently experience success while learning.
In addition, Ms. Barley is an accomplished and engaging, sought after public speaker and teacher trainer. She has shared her significant insights and knowledge on such subjects as, Technology in Education, Technology and Autism, Autism Awareness, 21st Century Learning, Technology and Curriculum Development and other subjects in the United States, Australia and as a keynote guest speaker for international face to face and online conferences.
She is now undertaking her PHD and is a sessional teacher at Monash University.