Learning Areas
Teaching Standards
2.6.2 Proficient Level - Informa...

Use effective teaching strategies to integrate ICT into learning and teaching programs to make selected content relevant and meaningful. (All States:National Standard 2.6 – Proficient Level {NSW uses BOSTES code -2.6.2})

3.4.2 Proficient Level - Select ...

Select and/or create and use a range of resources, including ICT, to engage students in their learning. (All States:National Standard 3.4 – Proficient Level {NSW uses BOSTES code -3.4.2})
General Description
Skype's video chats have developed into an innovative tool for global classroom collaboration. Using this very simple video chat service, you can engage in numerous projects that may not be accessible due to geographic location, time, cost and practicality. Skype in the Classroom is an online community that enables thousands of teachers to inspire the next generation of global citizens through transformative learning over Skype. Language is not a barrier, as Skype now has a facility called Skype Translator that allows students to connect with students in other countries. This can be especially invaluable for studying other languages, ESL students and multicultural studies.
There are four ways this can be achieved:
Skype Lessons that allows you to connect with any teacher or classroom around the world.
Mystery Skype is a fun project where you can learn about geography by trying to guess who you are skyping with.
Virtual Field Trips that can take you anywhere around the world.
Guest Speakers from many expert fields who can connect with your class.
Integrating Skype and other tools, your classroom can become a vibrant, multicultural and multi diverse hub that will not only engage and motivate your students, but will also enhance their learning.
Audience
All educators including Primary & Secondary Students
ESL Teachers
Language Teachers
Principals
Available Delivery Formats
Format Description
Course Access - This course is available 24/7. Begin the course when it suits you. After completing the course you will still have ongoing access to review content.
Important information for schools with an Unlimited Online Subscription Package Please ignore the listed prices. The correct discounts will be applied to all enrolments. Make sure to select your school to pay for you.
Did you know that this course is FREE with an Unlimited Online Subscription Package? Click here to learn more
Are you interested in purchasing this course for a team of teachers? - See the 'ONLINE - TEAM' tab above
Money Back Guarantee - If you complete less than 25% of an online course and aren't impressed, simply visit tta.edu/go/refund to let us know what happened, and we will cancel your enrolment and provide a full refund.
You will be expected to have Skype on your PC, Laptop or iPad. Please register for a Skype Account and Skype name. https://www.skype.com/en/
Teaching Standards
2.6.2 Proficient Level – Information and Communication Technology (ICT)
3.4.2 Proficient Level – Select and use resources
Are you in NSW? If so, this is relevant for you

Completing this course will contribute 6 hours of NESA Registered PD addressing 2.6.2 & 3.4.2 from the Australian Professional Standards for Teachers towards maintaining Proficient Teacher Accreditation in NSW.
This course contributes to 6.0 professional development hours.
Occurrences
Sessions
Module 1: Skype Introduction
45 minutes
How to download Skype, test the audio etc.
Also how to use Skype Translator.
Video, instructions, images etc.
Module 2: Skype - The Global Classroom
1 hour
The Global Classroom – Why?
How to connect with others in the Skype Educational World?
What activities can you do using Skype?
Video, Images, Text
Module 3: Mystery Skype
1 hour
Using Mystery Skype
Why?
Using Skype Translator
Other Benefits of Skype Translator
Video, Images, Text
Module 4: Skype Lessons
1 hour
Why Skype Lessons?
Using other tools inside Skype such as Skype Sharing, Powerpoint, Youtube etc.
Video, Images, Text
Module 5: Virtual Field Trips
1 hour
Exploring the far corners of the world like never before, Skype allows you to go anywhere.
Video, Images, Text
Module 6: Guest Speakers
1 hour
Using Skype you can connect with anyone, anywhere.
You open up your classroom to experts like never before, such as authors, artists, musicians, engineers, doctors etc.
What's even better, you are not limited to your own town, state or country. There are experts everywhere willing to share their expertise with students and classrooms.
Video, Images, Text
Conclusion
15 minutes
User Rating
4.7
Latest Reviews
Please note the feedback listed here is unfiltered, and includes all comments and ratings collected.
Skype - The Ultimate Tool for the Global Classroom - Karina Barley
I feel the course offers a different take on how technology can be implemented.
Skype - The Ultimate Tool for the Global Classroom - Karina Barley
great resource for esl students
Skype - The Ultimate Tool for the Global Classroom - Karina Barley
Skype - The Ultimate Tool for the Global Classroom - Karina Barley
Skype - The Ultimate Tool for the Global Classroom - Karina Barley
great content and presentation for working out how and where to you in the classroom
Skype - The Ultimate Tool for the Global Classroom - Karina Barley
Very relevant and good quality
Skype - The Ultimate Tool for the Global Classroom - Karina Barley
The course is extremely relevant in the age of digital revolution as it provides real world connection to students in the classroom who are provided with opportunities to interact with experts in different subjects and to learn about different careers available for them to choose from. The quality of the course is highly professional with emphasis on a variety of interesting ways in which we can engage our students and enhance their understanding of different topics.
Skype - the Ultimate Tool for the Global Classroom
Some interesting ideas and concepts were brought up. Some of the videos were a little long and time consuming to look through, eg. Watching skype lessons. Would be handy if there was a downloadable set of course notes with step-by-step instructions for connecting to these various platforms and features within skype. Otherwise, it could be a lot of information to take in and be difficult to remember when the time comes that you want to use it.
Skype - the Ultimate Tool for the Global Classroom
This course is well-structured, concise and contains very practical audio-visual resources that are suited to participants of all technological abilities. The instructions are easy to follow and I learned new skills every step of the course. The activities and links provide opportunities for participants to learn, create and extend and are incredibly useful for teachers wishing to use Skype in their classroom. A highly recommended course!
About the team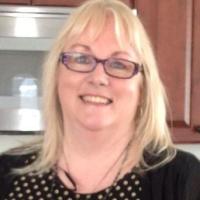 Creator
Karen Barley is an internationally recognized educational consultant specializing in the needs of children with autism and their families. She has over 30 years of expertise as an educator, private one-on-one consultant, course developer and educational technology specialist.
Karen is especially successful connecting with children who have autism and creating behavioral, sensory and educational strategies that help children reach their full potential. Her highly personable style, combined with extensive research, knowledge and firsthand experience of the needs of children with autism, makes her extremely effective and innovative in tailoring individual solutions for families and their schools. Using new and existing approaches Karen integrates her pioneering work with iPad technology to create differentiated educational programs where children with autism can consistently experience success while learning.
In addition, Ms. Barley is an accomplished and engaging, sought after public speaker and teacher trainer. She has shared her significant insights and knowledge on such subjects as, Technology in Education, Technology and Autism, Autism Awareness, 21st Century Learning, Technology and Curriculum Development and other subjects in the United States, Australia and as a keynote guest speaker for international face to face and online conferences.
She is now undertaking her PHD and is a sessional teacher at Monash University.