Learning Areas
Teaching Standards
2.4.2 Proficient Level - Underst...

Provide opportunities for students to develop understanding of and respect for Aboriginal and Torres Strait Islander histories, cultures and languages. (All States:National Standard 2.4 – Proficient Level {NSW uses BOSTES code -2.4.2})

3.3.2 Proficient Level - Use tea...

Select and use relevant teaching strategies to develop knowledge, skills, problem solving and critical and creative thinking. (All States:National Standard 3.3 – Proficient Level {NSW uses BOSTES code -3.3.2})

3.4.2 Proficient Level - Select ...

Select and/or create and use a range of resources, including ICT, to engage students in their learning. (All States:National Standard 3.4 – Proficient Level {NSW uses BOSTES code -3.4.2})
General Description
Teach Maths lessons that help Year 7 to 8 students use their learning in real-life situations. You'll discover how to make Mathematics meaningful to students through different types of waste and litter audits at your school. You'll also get support to differentiate your teaching and extend your students' learning.
Watch videos and explore a range of teaching resources, documents and websites that you can use straight away. Download a course handout to refer to anytime. Once you've completed the course, you will be able to teach student-led waste audits and share your learning with others.
Audience
Secondary teachers, curriculum leaders and others teaching Mathematics Year 7 and Year 8 students.
Available Delivery Formats
Format Description
Most TTA online courses are available with an Online Subscription. For a little more than the price of one course, you can gain up to 20 PD hours per year. Learn more HERE.
A short online course is delivered over 1-3 weeks in duration and is worth 2-3 PD hrs depending on the course content and its objectives. Participants will not need to take time off, the course date is the START date only, end dates will be advertised with course hours.
This course is an updated version of 'What a Load of Rubbish (Secondary)' - http://tta.edu.au/products/1524/3275
Watch videos, enjoy short activities and explore free resources.
This course is always open and you can join at any time.
Please note that we run this online course on the Open Learning platform, and you should expect an invitation to the course within 2 working days. There are no set times when you must attend any webinars etc, everything you need will be ready to access inside the course. If you have any problems accessing the course please contact admin@tta.edu.au and we will assist you.
This course contributes to 2.0 professional development hours.
Occurrences
| | Start Date | Location | Availability | Price | | |
| --- | --- | --- | --- | --- | --- | --- |
| Enrol Now | 01/03/2018 | Online | Places available | $89 + GST | | Enrol Now |
Sessions
1. Introduction
20 minutes
Read about course requirements, meet your group and think about what mathematics education means to you.
2. Landfill and Recycling
40 minutes
Learn about landfill and recycling at your school. Access a range of Maths lesson plans that will your students conduct real-life waste audits.
3. Litter
20 minutes
Discover what happens to litter at your school. Explore a range of Maths teaching resources that will help you teach how to conduct litter audits.
4. Take Action
15 minutes
Think about how to extend your students' learning and find out what other teachers have done.
5. Reflection
15 minutes
Use a fun reflection tool to think about your learning and consider your next steps.
Further Study
No duration specified
After you've completed the course, you are welcome to explore these bonus lessons to deepen your learning.
User Rating
4.0
Latest Reviews
Please note the feedback listed here is unfiltered, and includes all comments and ratings collected.
Make Maths Meaningful
I enjoyed the practical nature and to find the organisation Cool Australia
Make Maths Meaningful
I found this course very helpful and gave me the tools to start writing my own project for Year 7 & 8 students.
Make Maths Meaningful
I think this is an excellent course which allows teachers to brainstorm what sort of ideas teachers can implement as a real project.
Make Maths Meaningful
Valuable course which provided some great ideas for implementation of Recycling topic in junior maths/science classroom.
The flexibility of this program and it's easy to follow process was a great way to engage the participants. The content provided shows some quality real life connections.
Make Maths Meaningful
More mathematics shown in the videos would have been meaningful.
Make Maths Meaningful
Lots of ideas for how students can be involved in recycling but would have liked more mathematics in the course.
Make Maths Meaningful
I would like to have seen more mathematics used in the plans.
Make Maths Meaningful
I would like to have seen more mathematics used in the lesson plans
Make Maths Meaningful
It was great to be exposed to the range of resources on the Cool Australia website and to see what other schools are doing in this important area of sustainability.
Make Maths Meaningful
Informative course which really depicts how large the problem of littering and pollution still is in Australia, and how we can incorporate mathematics into our lessons to analyse some of this information.
Make Maths Meaningful
Great resources. Easy to follow instructions.
Make Maths Meaningful
Great insights into waste, litter, recycling. Some engaging videos. Lots of good links on coolmath website.
Feel confident enough to spend some time creating a unit.
Make Maths Meaningful
I found the video by Jo Boaler particularly challenging to update my knowledge of research into how students (especially the strugglers) become confident in their Maths. The waste audit idea has the potential to be a great initiative on (at least) two fronts; namely student engagement and making a positive environmental impact (more by changing student and staff behaviour than just the reduction in waste at the school).
Make Maths Meaningful
A great project based learning unit.
About the team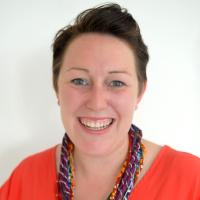 Creator
Kirsty helps teachers grow in their profession. She is the Head of Professional Development at Cool Australia, inspiring hundreds of educators each year. Kirsty shares her 15+ years of teaching and training experience. In her courses, she creates a dynamic space for teachers to be creative and curious. She builds teacher confidence and makes information relevant, helpful and powerful. Kirsty also has a background in communication and talking to people about change.
Creator
If you hold a current TTA Subscription you can enrol into this course for free. To learn more, visit tta.edu.au/go/subscription
Please review the course details to learn how many PD hours this course contributes.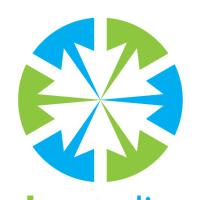 Creator
Cool Australia is an award winning not-for-profit dedicated to supporting educators with tools to foster 'learning for life'. We help integrate topics around sustainability, ethics, economics and wellbeing across the curriculum. This enables teachers of all age groups and disciplines to engage young Aussies in real-life learning whilst achieving Australian Curriculum and Early Years Learning Framework outcomes. Our accredited professional development is designed to build your confidence, understanding and expertise. You will learn through a mixture of practical and thinking activities as well as hearing the stories of others. Plus you will access a range of teaching tools that can you can use straight away in your teaching.