Learning Areas
Teaching Standards
2.1.2 Proficient Level - Content...

Apply knowledge of the content and teaching strategies of the teaching area to develop engaging teaching activities. (All States:National Standard 2.1 – Proficient Level {NSW uses BOSTES code -2.1.2})

3.3.2 Proficient Level - Use tea...

Select and use relevant teaching strategies to develop knowledge, skills, problem solving and critical and creative thinking. (All States:National Standard 3.3 – Proficient Level {NSW uses BOSTES code -3.3.2})

3.4.2 Proficient Level - Select ...

Select and/or create and use a range of resources, including ICT, to engage students in their learning. (All States:National Standard 3.4 – Proficient Level {NSW uses BOSTES code -3.4.2})
General Description
Meet or exceed the requirements of National Quality Standard 3.3 by using sustainability to enhance your early childhood service. You'll find out what 'sustainability' means in early learning and explore each element of Standard 3.3. By listening to the advice of expert educators and accessing supporting resources, you'll understand how to integrate sustainability into daily routines and learning programs. You'll also explore how to involve children and families.
Watch videos and explore a range of teaching resources, documents and websites that you can use straight away. Download a course handout to refer to anytime. Once you've completed the course, you will be able to assist an early childhood service with meeting or exceeding National Quality Standard 3.3 and share your learning with others.
Audience
Early childhood educators, centre directors, service managers, parents and others working with early childhood services.
Available Delivery Formats
Format Description
Most TTA online courses are available with an Online Subscription. For a little more than the price of one course, you can gain up to 20 PD hours per year. Learn more HERE.
A short online course is delivered over 1-3 weeks in duration and is worth 2-3 PD hrs depending on the course content and its objectives. Participants will not need to take time off, the course date is the START date only, end dates will be advertised with course hours.
This course expands on the NQS section of 'Sustainability in Early Childhood' - http://tta.edu.au/products/1520/3130
Watch videos, enjoy short activities and explore free resources. Learn anytime, anywhere – this course is accessible for 2 weeks.
This course contributes to 2.0 professional development hours.
Occurrences
There are no occurrences of Short Online in Australia (NSW) at this time.
Sessions
1. Introduction
10 minutes
Introduce yourself to the course group and find out why sustainability is important in early childhood.
2. Standard 3.3
45 minutes
Learn about the two elements of National Quality Standard 3.3. Hear from expert educators and explore case studies from around Australia. Think about what's happening at your service.
3. Getting Support
45 minutes
Explore a range of lesson plans and supporting documents to help your service meet or exceed Standard 3.3. You'll be able to use these resources straight away.
4. Reflection
20 minutes
Use a fun planning tool to think about your learning and consider your next steps.
Further Study
No duration specified
After you've completed the course, you are welcome to explore these bonus lessons to deepen your learning.
No Reviews
There are no reviews of this format at this time.


About the team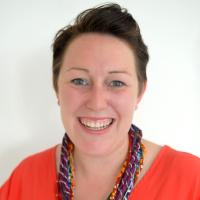 Creator
Kirsty helps teachers grow in their profession. She is the Head of Professional Development at Cool Australia, inspiring hundreds of educators each year. Kirsty shares her 15+ years of teaching and training experience. In her courses, she creates a dynamic space for teachers to be creative and curious. She builds teacher confidence and makes information relevant, helpful and powerful. Kirsty also has a background in communication and talking to people about change.