General Description
The Preliminary Ancient History topic of The City of Rome is an excellent introduction to the HSC Core: The Cities of Vesuvius. The students will learn the most important concepts, terms and background information. This which will save a lot of time in the HSC year as well as enabling deeper and more thorough knowledge of how the Romans lived.
Audience
Teachers of Ancient History
Available Delivery Formats
Format Description
Do you have a team of teachers interested in this course,
but don't have an Unlimited Online Subscription Package?
- Purchase a single online course for a team of teachers
- No limit to the number of teachers
- All teachers must currently teach at one school campus
- ​All teacher details are to be supplied at the time of purchase
Purchase Price - $990 + GST
If you are ready to purchase, Click here to order the Online – Team version of this course now
Try before you buy
It's a great idea for the PD Coordinator to review an online course before purchasing it for a team of teachers. PD Coordinators can do any online course for FREE once they set up their account. To get started visit tta.edu/go/freepd . If you want to recommend FREE PD to your PD Coordinator, click here to nominate them.
Money Back Guarantee - If you complete less than 25% of an online course and aren't impressed, simply visit tta.edu/go/refund to let us know what happened, and we will cancel your enrolment and provide a full refund.
Unlimited Online Subscription Packages Click Here to find out about Unlimited Online Subscription Packages.
Teaching Standards
2.1.2 Proficient Level – Content and teaching strategies of the teaching area
3.4.2 Proficient Level – Select and use resources
Are you in NSW? If so, this is relevant for you

Completing this course will contribute 5 hours of NESA Registered PD addressing 2.1.2 & 3.4.2 from the Australian Professional Standards for Teachers towards maintaining Proficient Teacher Accreditation in NSW.
This course contributes to 5.0 professional development hours.
Sessions
No session information is available.
No Reviews
There are no reviews of this format at this time.


About the team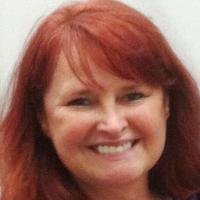 Creator
Sabreena has been a successful consultant with TTA since 2008. Her current roles include providing tailored professional learning and consultancy services in Instructional Practices Inventories (IPI – student cognitive engagement and higher order thinking), strategic planning, school evaluation, change management, classroom practice, ICT and History. In 2015 Sabreena traveled to the United States to train with IPI developer, Professor Emeritus Dr Jerry Valentine of the University of Missouri, and is now the only certified teacher trainer for IPIs in the Asia-Pacific region.
Sabreena is the Professional Learning Consultant- History/Civics and Citizenship as part of the quality assurance team at TTA. Sabreena has presented at both State and National conferences on topics such as user engagement in workplace online learning, augmented reality and using data in schools including Instructional Practices Inventories.
Sabreena's career in education has been varied, contributing at local, regional and State levels. In her 32 years in education Sabreena has been a head of History, regional Quality Teaching Consultant and Professional Learning and Leadership Coordinator with the Education Department of New South Wales.
Sabreena's work has included developing online learning, the implementation of the Australian Curriculum and designing and delivering a wide range of courses registered with the NSW Institute of Teachers. Sabreena was School Planning and Performance Advisor in the Learning, High Performance and Accountability directorate developing online solutions for effective school planning, monitoring, evaluation and reporting.
Sabreena has been able to feed her passion for all things History through forming networks of History teachers, Ancient History HSC marking, developing ICT History resources and, of course, travel. Sabreena has also been Head judge during the standards setting process for the Ancient History HSC.